I dealt with homophobes when I was 16
http://shad8black1992.blog/2022/07/16/football-game-in-ohio-deaf-school/
---
My Homophobic Incident at the Ohio School for the Deaf's Homecoming Dance in 2008
short story By
Shad 8 Black
---
FOOTBALL GAME IN OHIO DEAF SCHOOL (OCTOBER 25, 2008)
---
I was NEVER being good at playing football in my sophomore year. I was just the water boy on my football team, and my job was to bring my football team and the two coaches GATORADE beverages and water bottles.
---
My team and I traveled across the country for many hours to the Ohio School for the Deaf. We ultimately won the game in the late afternoon. We were also invited to a homecoming dance with deaf students from Ohio on their campus.
---
THE DINING ROOM
---
The Homecoming Dance was held in the Dining Hall at the Ohio Deaf School, and my football team and I received an invitation to attend as guests. A glimmering mirror ball was mounted on the ceiling in that particular area.
---
We were responsible for providing our ties, tuxedos, and dancing shoes. This past weekend, NOT all of our girlfriends participated in the volleyball or cheerleading competitions. Some of my boys are content to sit and chat, while others have shown an interest in dancing.
---
I didn't want to make any new friends that night, and I was well aware that it was pretty unlikely that I would ever see those people again since I am NOT originally from Ohio. I was just there as a guest.
---
I was seated only a few inches away from Clifford and his pack while they sat at the table. I was under the impression that Brad Drew, the assistant football coach, was seated next to me.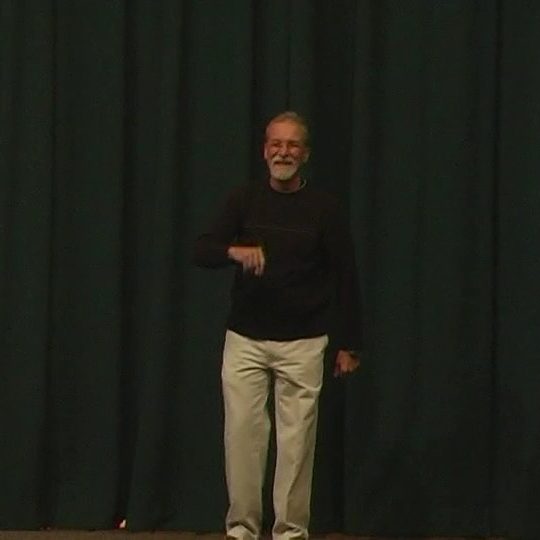 ---
We had Robert "Bobby" Morris as our head coach, who looked like David Strathairn in real life. At the time of the dance, Robert decided NOT to join us because, as far as I can tell, he was sound asleep. Or doing something else.
---
I think he was talking to his daughter on the video phone. As a temporary parental guardian, Brad Drew was responsible for keeping an eye on the football team he coached while we were out that night. None of us had reached the age of 18, and we were under his supervision. LOL.
---
We looked older physically, but our ages remained indifferent, and we didn't turn 18. LOL. The remainder of us sat around doing nothing except watching kids from the Ohio School for the Deaf dance, talking to one another, and dining on various foods.
---
We started to feel a little bored.
---
Clifford was the only person in this room who caused me trouble at the homecoming dance. This was NOT because he was the quarterback or captain of the deaf football team but because he viciously bullied me and made jokes about my effeminacy.
---
It was because I was a waterboy for my football team and didn't have as much muscle as the rest of my teammates. I didn't engage in enough physical exercise to develop my athleticism. Everyone else on my team is far more robust than I was.
---
Because of this, Clifford singled me out as an example of his homophobic bigotry.
CLIFFORD (To Shawn): "You should look behind you. Over there!"
I took a confused glance behind me to hint at something. Sure enough, a person was loitering near the buffet table.
---
It's only one person, but I'll call this person "they/them," okay?
They were non-binary or Latinx transgender with extremely long hair and tight black pants that displayed the contour of their buttocks as if they were shown in the shape of a peach.
---
My team pretended to have a case of whooping cough, but they laughed so hard that they were out of breath at Clifford's joke because he publicly humiliated me. He was taunting me when he said I was similar to this person standing near the food buffet.
---
It is all because I was a water boy, which makes me much more emasculated. It had to do with how I didn't act like a typical man when I walked and talked, even though I wasn't physically intelligent as an athlete.
---
CLIFFORD [teases me in American Sign Language.]: "I know you say you're straight, but your body language is the most disgusting evidence that you look so faggot."
---
As an assistant football coach in his late 40s, Brad Drew, who has a potbelly and homophobic inclinations, felt the joke that Clifford told was hilarious and laughed out loud at it.
---
The fact that he did nothing to stop him from bullying me because of my sexuality is something that really enraged me so much. After my homophobic incident with Clifford in Ohio, I don't recall much about the remainder of that night.
---
I think my only recollection was of this particular dining room region, and nothing else came to mind.
---
14 years later, in 2022, Clifford and I eventually reconnected on Instagram, and we became friends later on. We don't really chat that much. He's doing fine with his life now as an adult.
---
He's not homophobic like he used to be, and it doesn't necessarily have the same effect on me as an adult as it did when I was 16. I forgave him and moved on. While writing this blog, I'm struggling with Writer's Block Syndrome.
---
Blogging about it made me uncomfortable because I didn't know what to say. But I have nothing but contempt for Brad Drew. I'll share my thoughts about him, but not right now. I have to "reclaim my time" in reserve for another occasion. Just not now, okay?
---
This thread can be read here:
http://shad8black1992.blog/2022/07/16/football-game-in-ohio-deaf-school/
---