This might interest some - what was known as
---
If you closely notice what's happening here - the Reliance Smart business that sits under Reliance Retail is being used for procurement etc and the digital front end is that of Jio that sits under #JioPlatforms.
---
Important to note here that Reliance Smart is the supermarket store arm of Reliance Retail whereas Reliance Fresh is the neighbourhood store arm of Reliance Retail.
---
The next obvious step hereon is allowing customers to order via
---
Long term what we may well see is the ability to order via WhatsApp and ultimately close for the transaction in the same window.
---
But before that, @reliancejio must close the gap in last mile delivery. That can be a deal breaker for many if not most.
---
Here is a screen-grab that might peek your interest.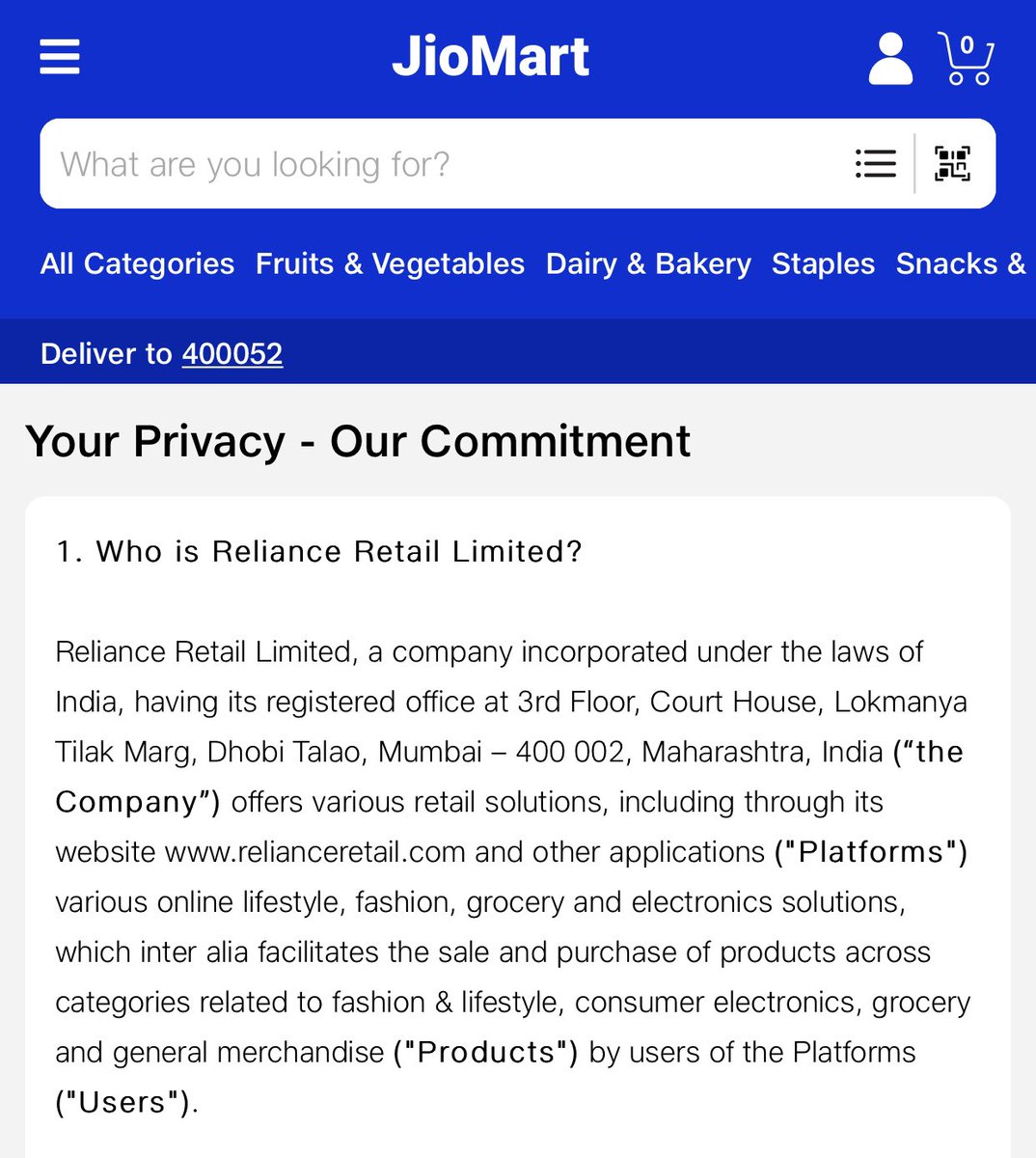 ---
So, effectively and currently,
---
As a user, the duty, responsibility and liability of sharing your personal information and getting services in return is your own.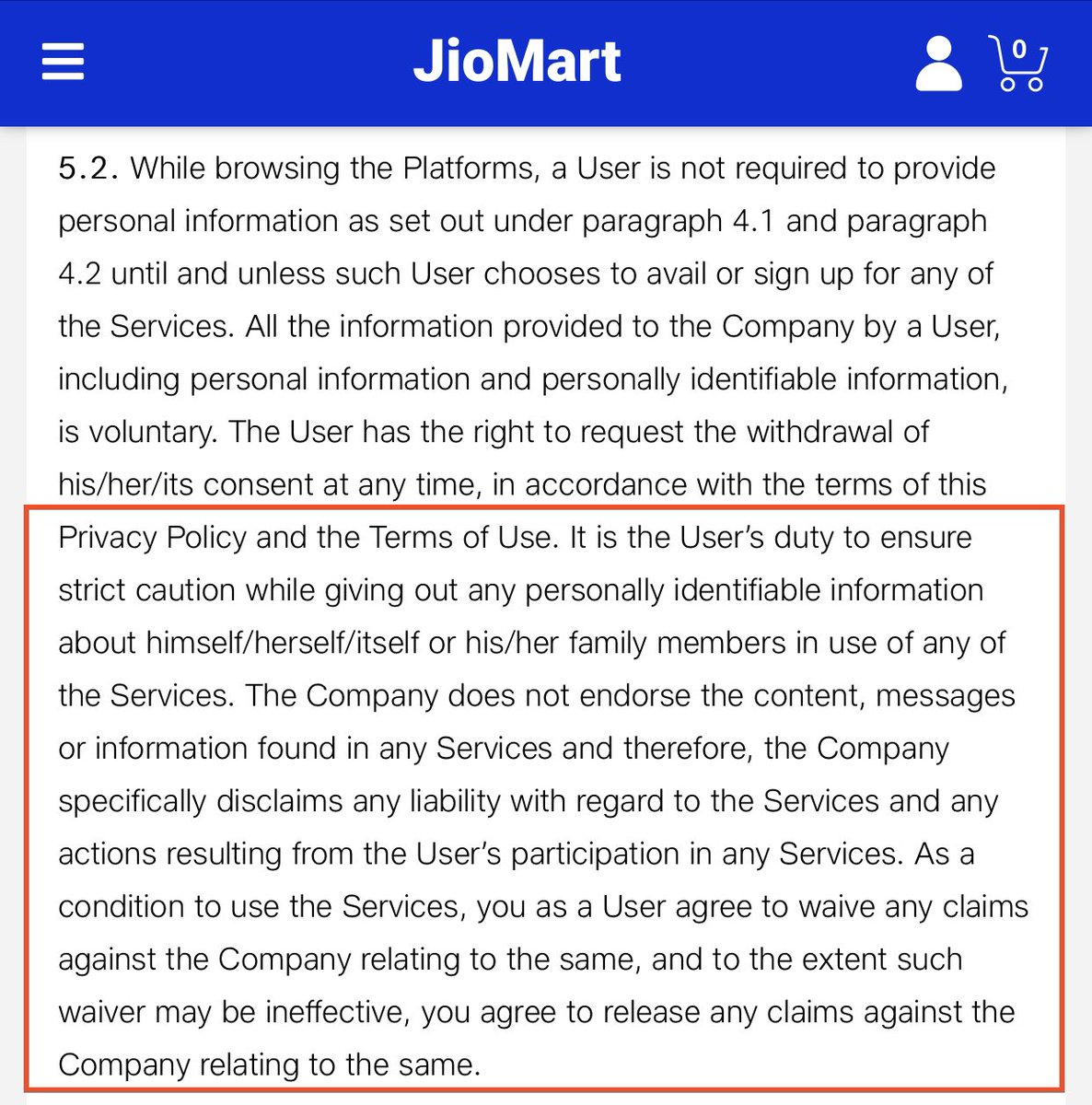 ---
And that your personal information (in unidentifiable form) may be shared with advertisers, sponsors, investors, partners and others.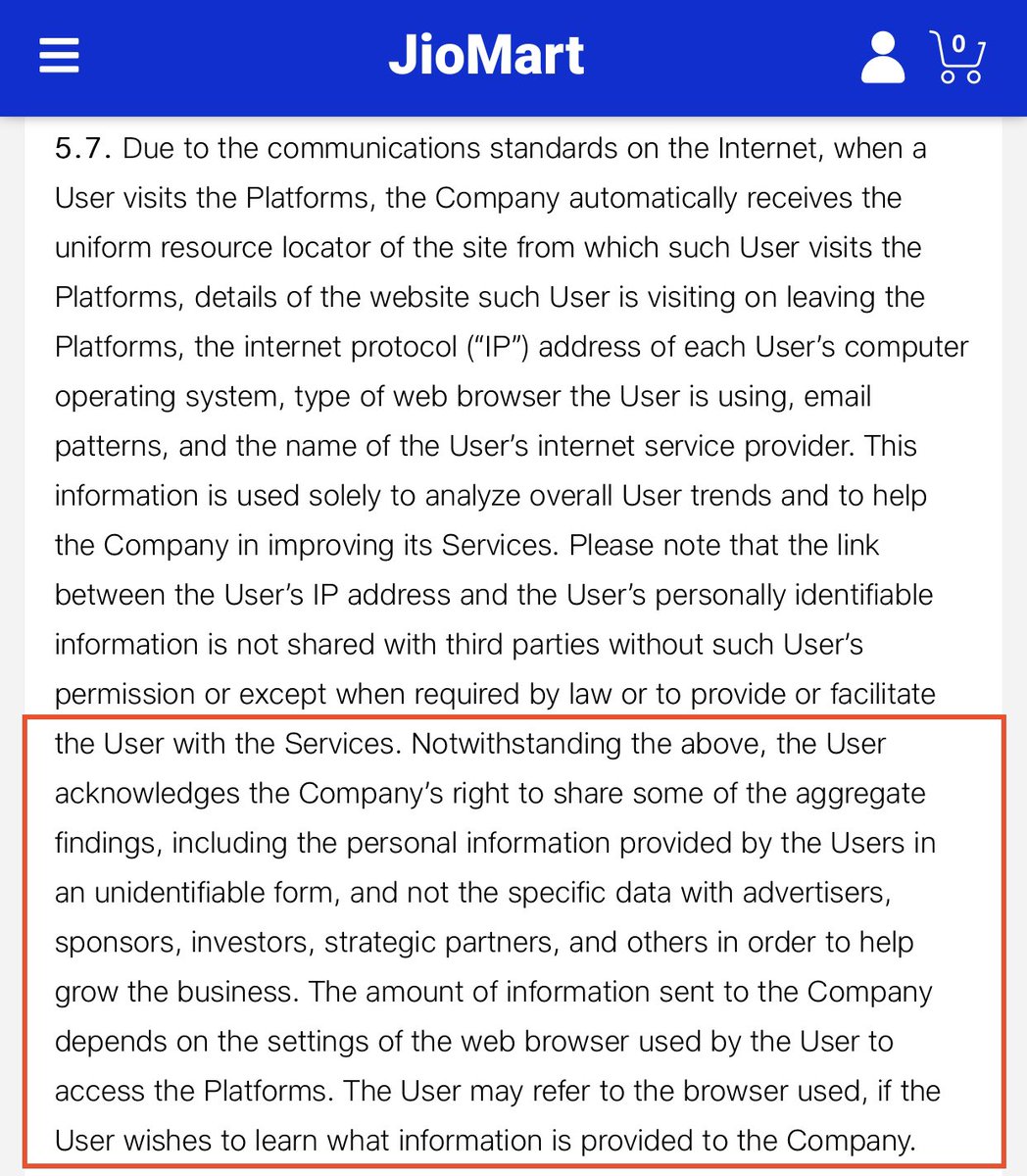 ---
Of course, Monetization of the network via Ads is a given. Of course, you ought to watch the 🍪.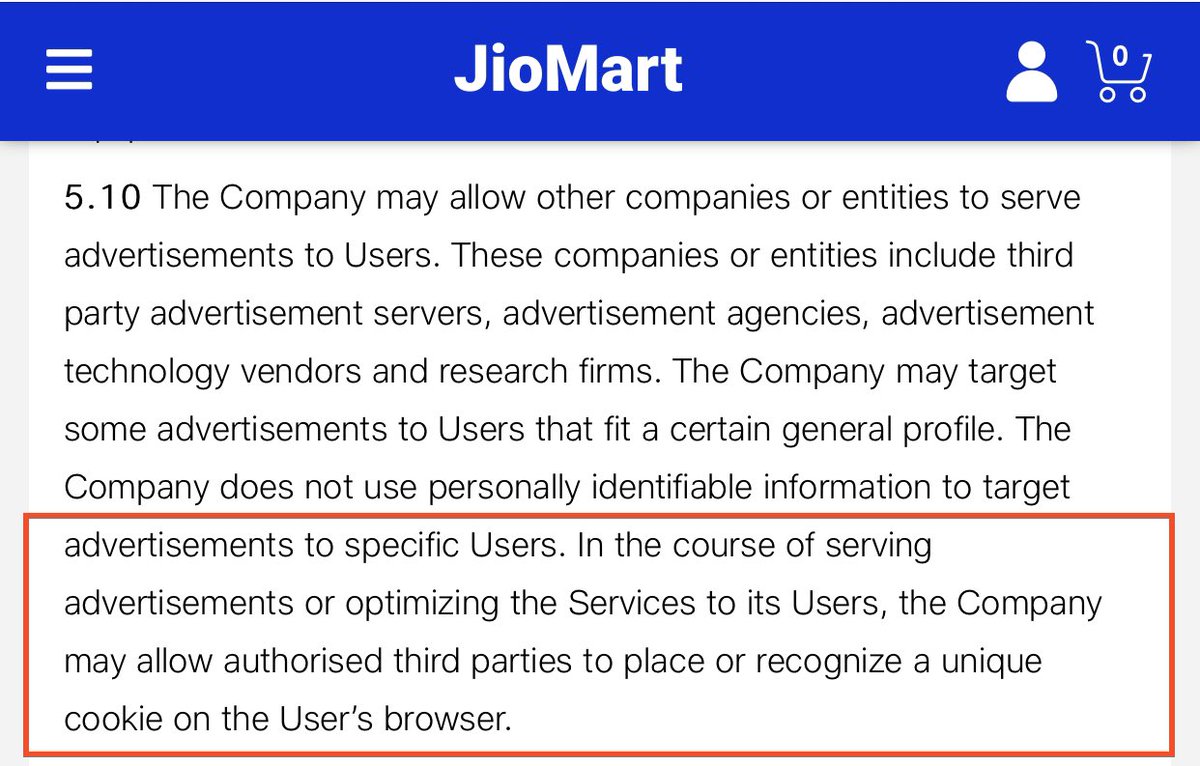 ---
Be wise about what you share, cause the Company will store and share your data, but shall not be responsible for any breach of security.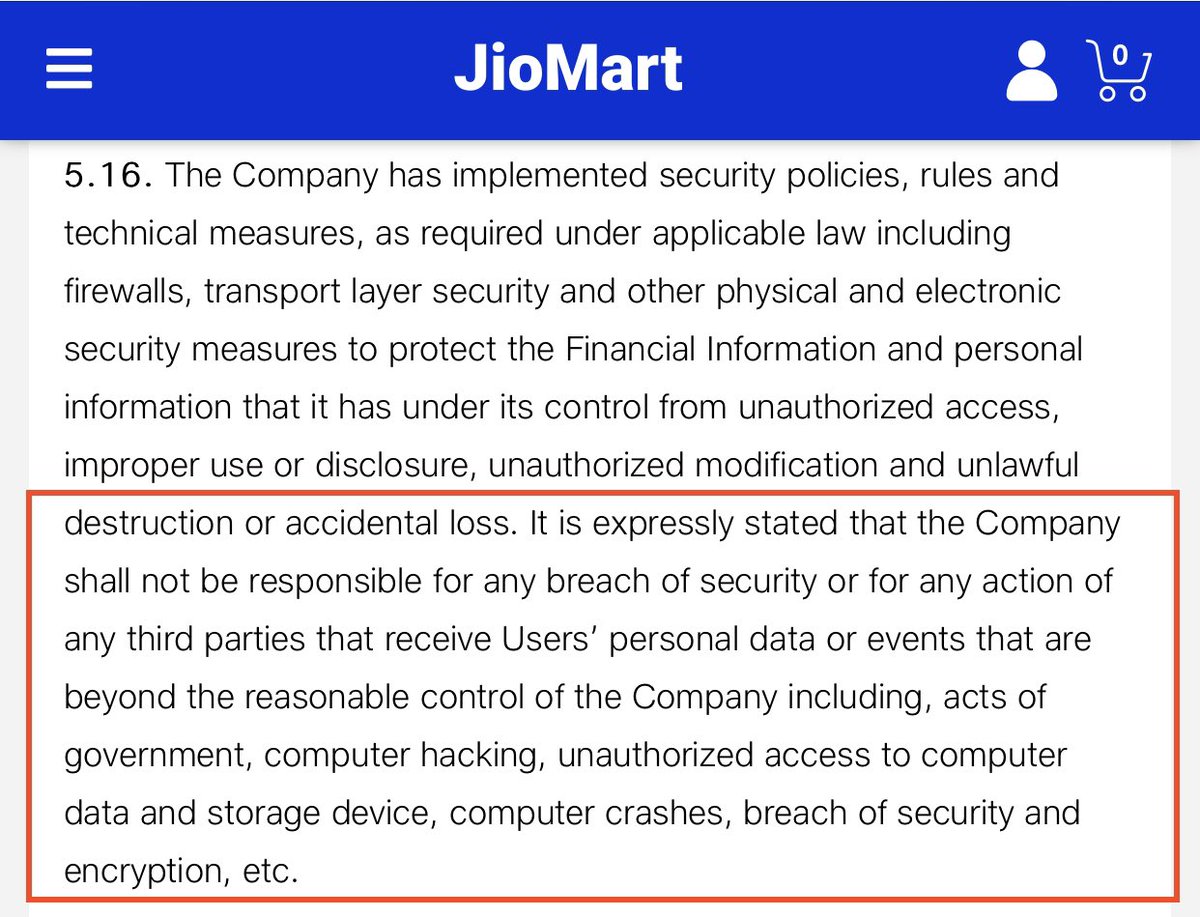 ---
And there are other provisions under which personal information and personally identifiable information will be shared with other parties: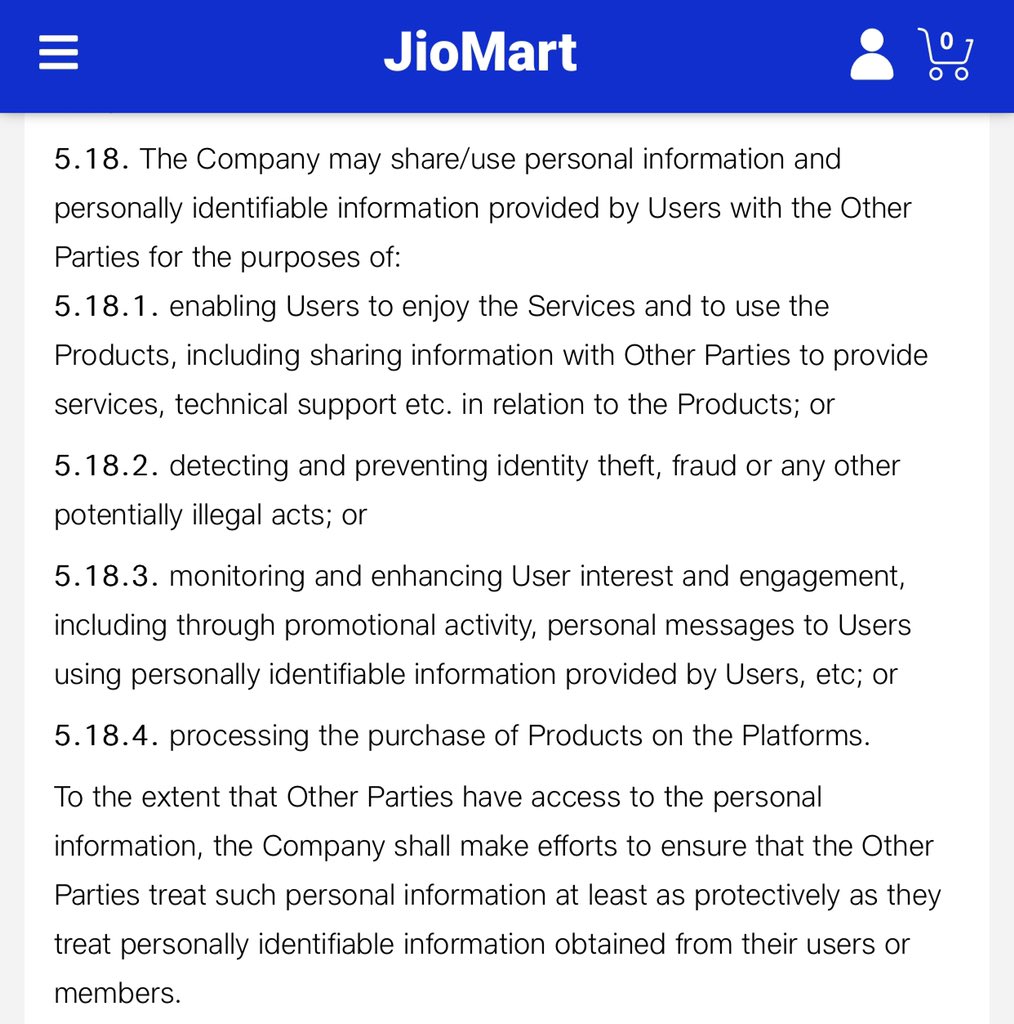 ---
And lest we forget, JioMart currently sits with Reliance Retail and may be merged with or sold to another business entity. If not that, then some of its assets may be sold to another company. Of course, in all of this, users personal information tags along.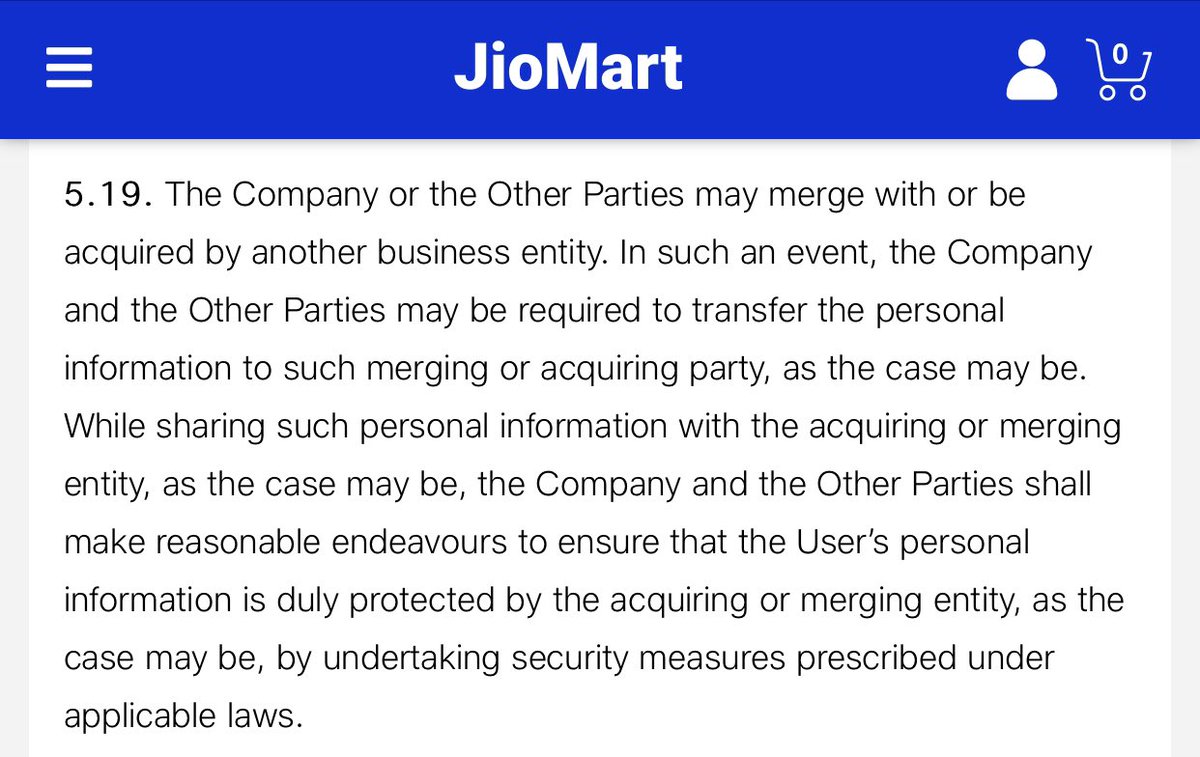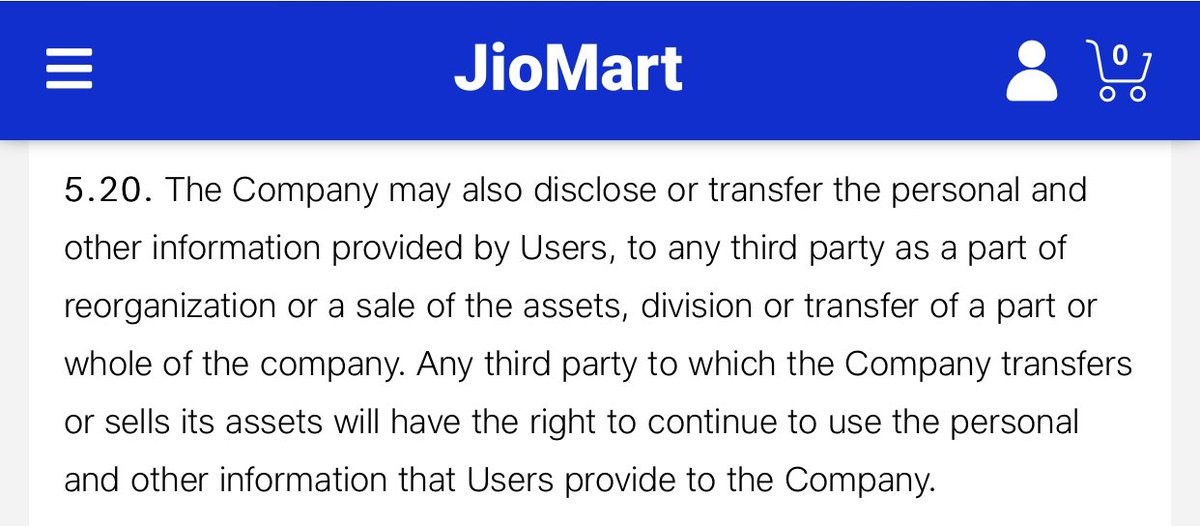 ---
And your reviews may be edited: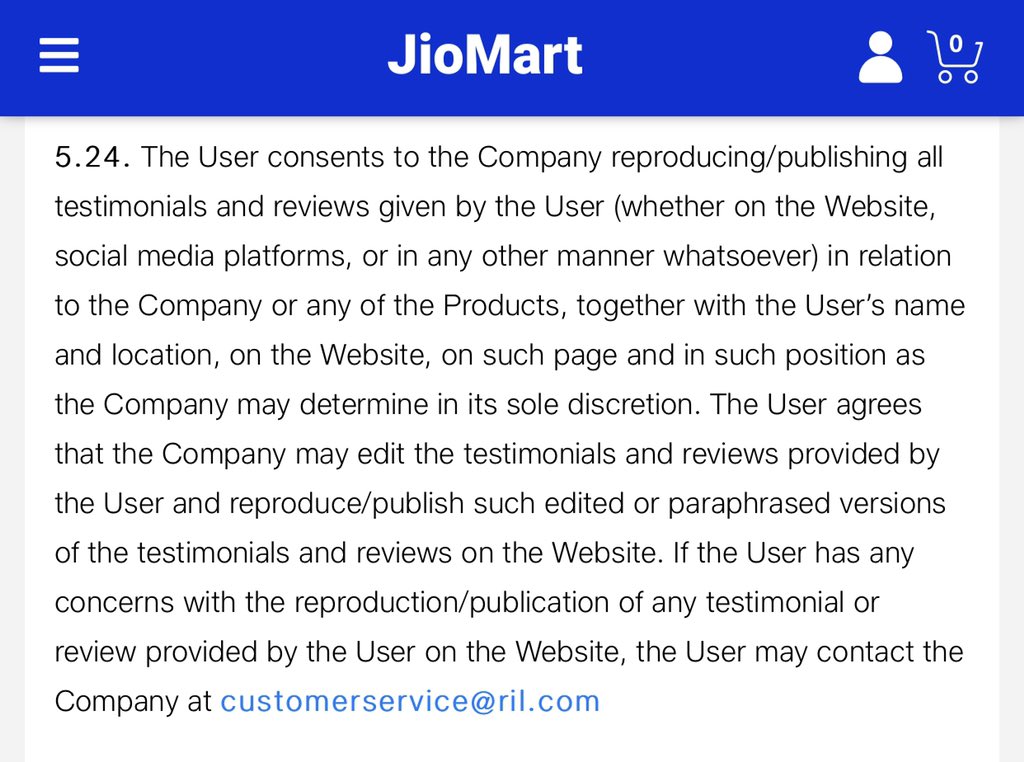 ---
Rem that innocent 🍪 that was placed on your browser, be sure to clear it cause the company guarantee how iy may end up being used: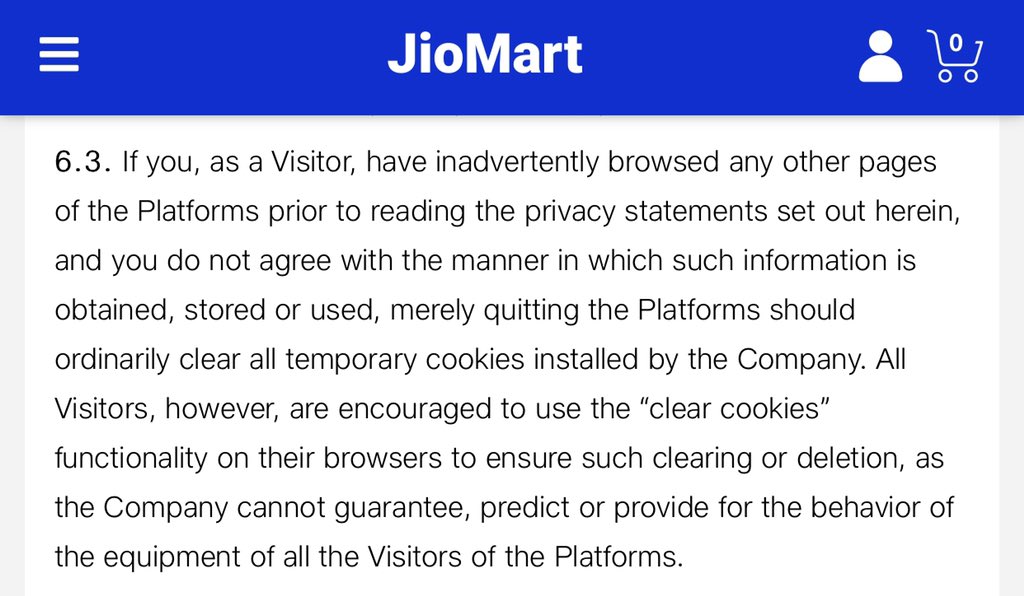 ---
Just in case you didn't trust my first tweet or take my word for it, here's solid evidence: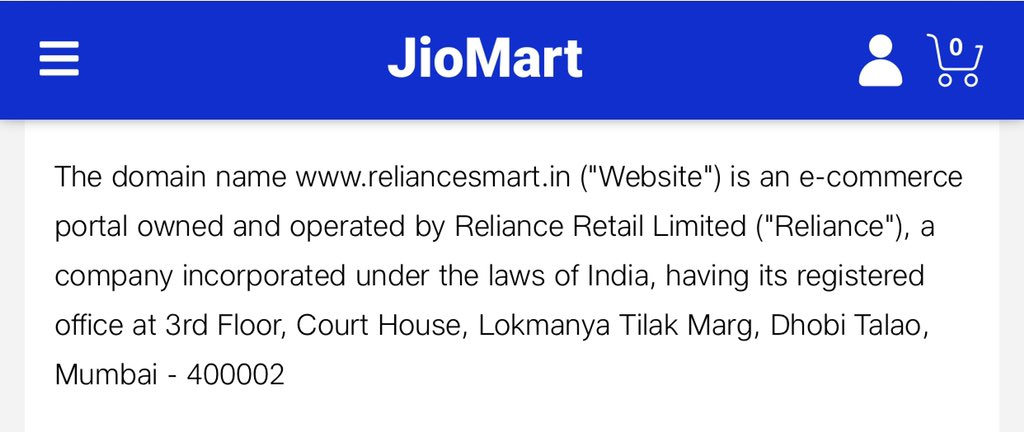 ---
For now, COD maximum order value is INR 20,000.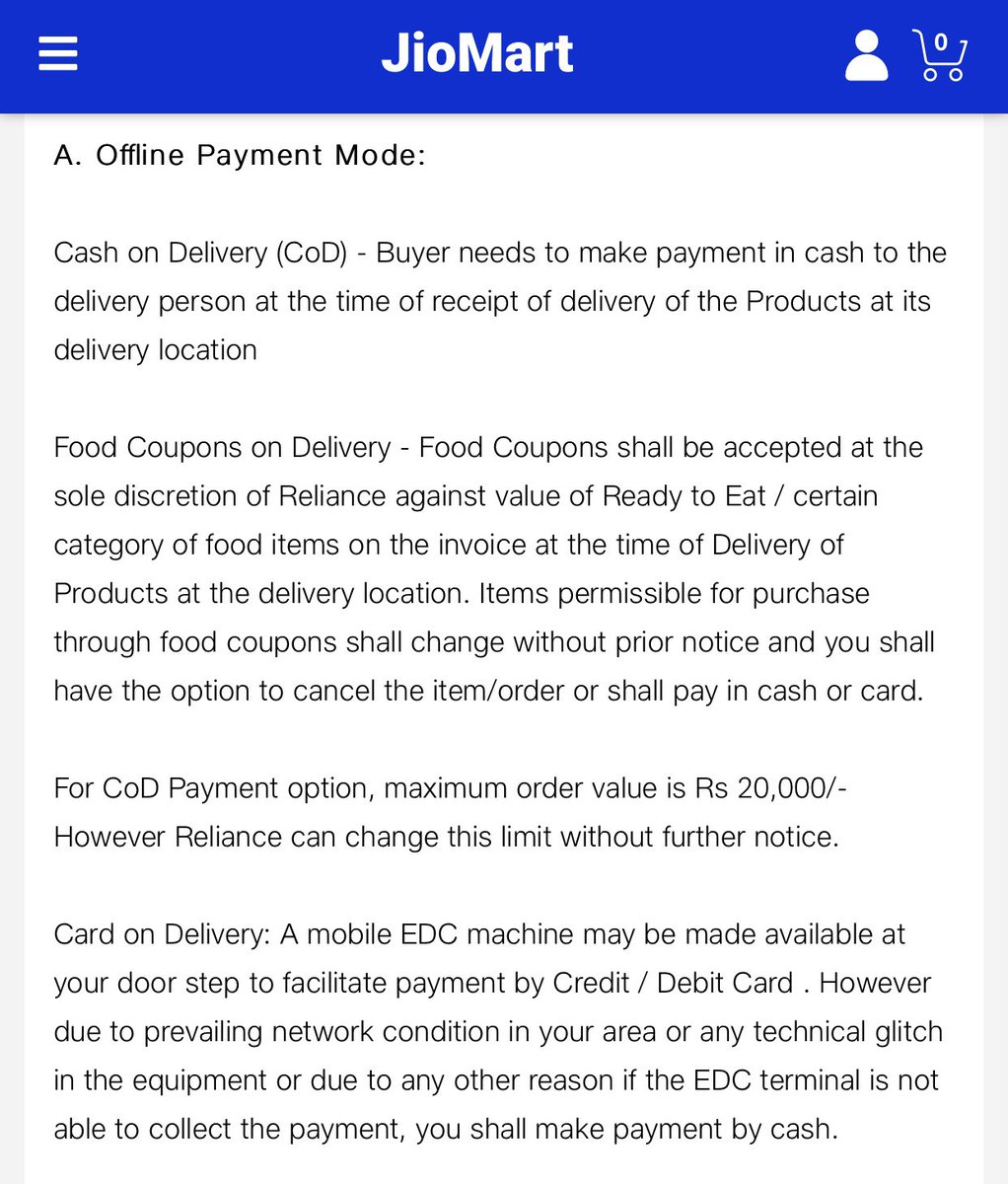 ---
Count your chickens as they hatch.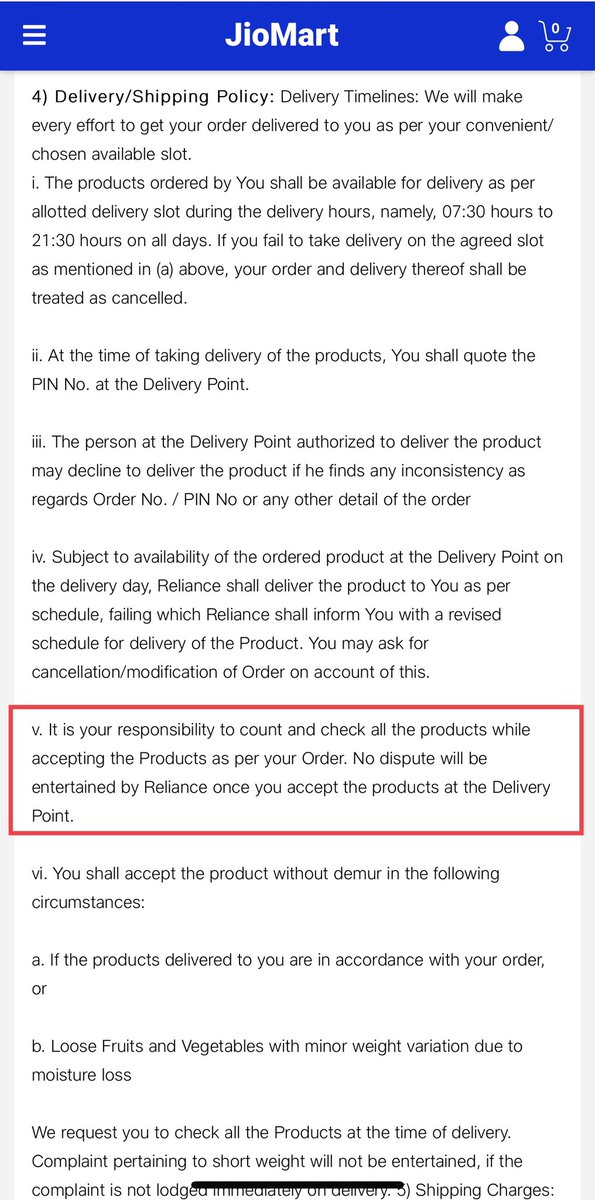 ---
In our recent report we had highlighted Jio's plans to collect all user data under a single #JioID. Assuming #JioMart (esrtwhile
---