A new letter by Human Rights Defenders Alert reveals that when #VaravaraRao family visited him in JJ Hospital Mumbai on 15 July they found the 79-yr-old poet lying in "inhuman condition" in a pool of urine in a transit ward with no treatment or attendant.
---
"Mr Rao was lying in a pool of urine on the bed and was still incoherent," the letter says. He took some time to recognise his wife and daughters.
---
"The family was told by the nurses that no equipment or treatment was given in the transit ward to the patient. When his nephew tried to change his urine-soaked bed sheets, the family was thrown out by the hospital staff," the letter says
---
.@India_NHRC prison monitor Maja Daruwala has on 14 July directed Mah Chf Sec and Mah DG Prisons to provide necessary medical care and assistance. The letter urges the NHRC to ensure that Rao is admitted to a super speciality hospital urgently.
---
Here's the full letter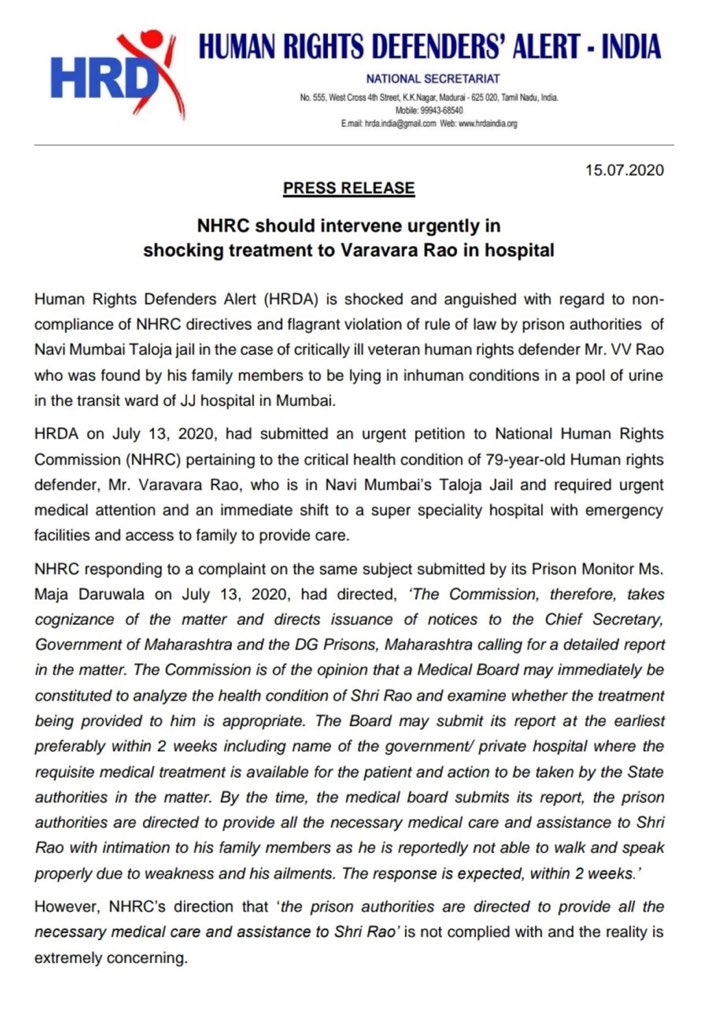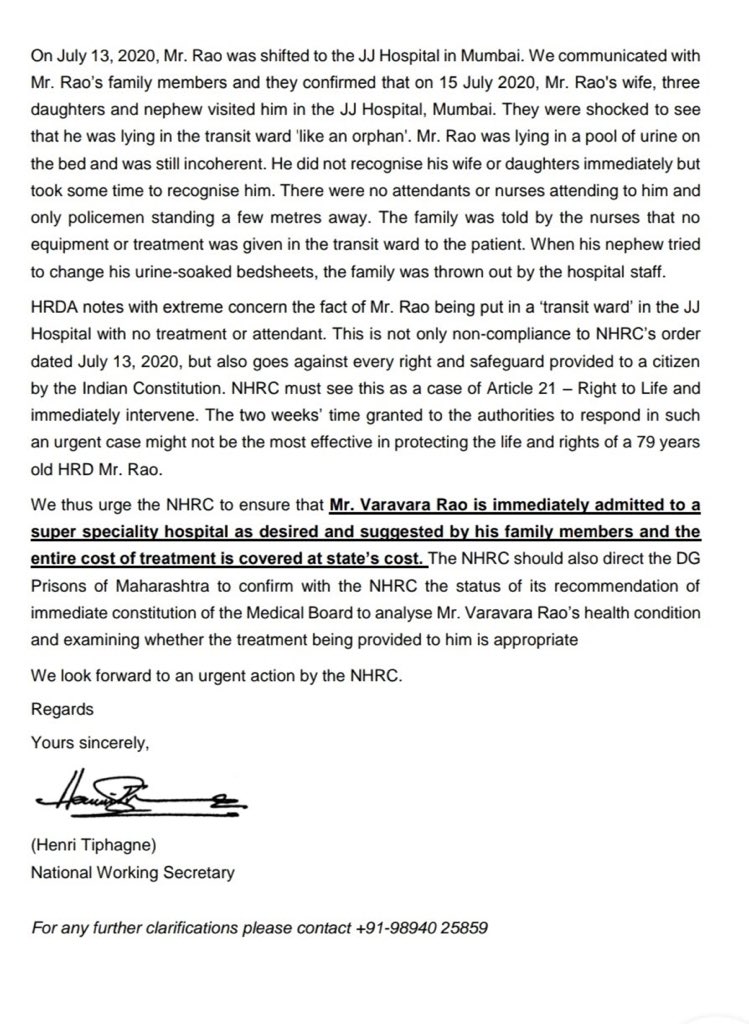 ---
According to reports, Rao has tested positive for #Covid19
---