What is the story behind this picture? Here's a Short Thread on That.
---
This incident appears in 8th Skanda of Bhagavata Purana. There was a Great Mountain Named Trikuta in Kshirasagar. In the Jungle Near that Mountain, There lived an Elephant Named Gajendra with his female Consorts.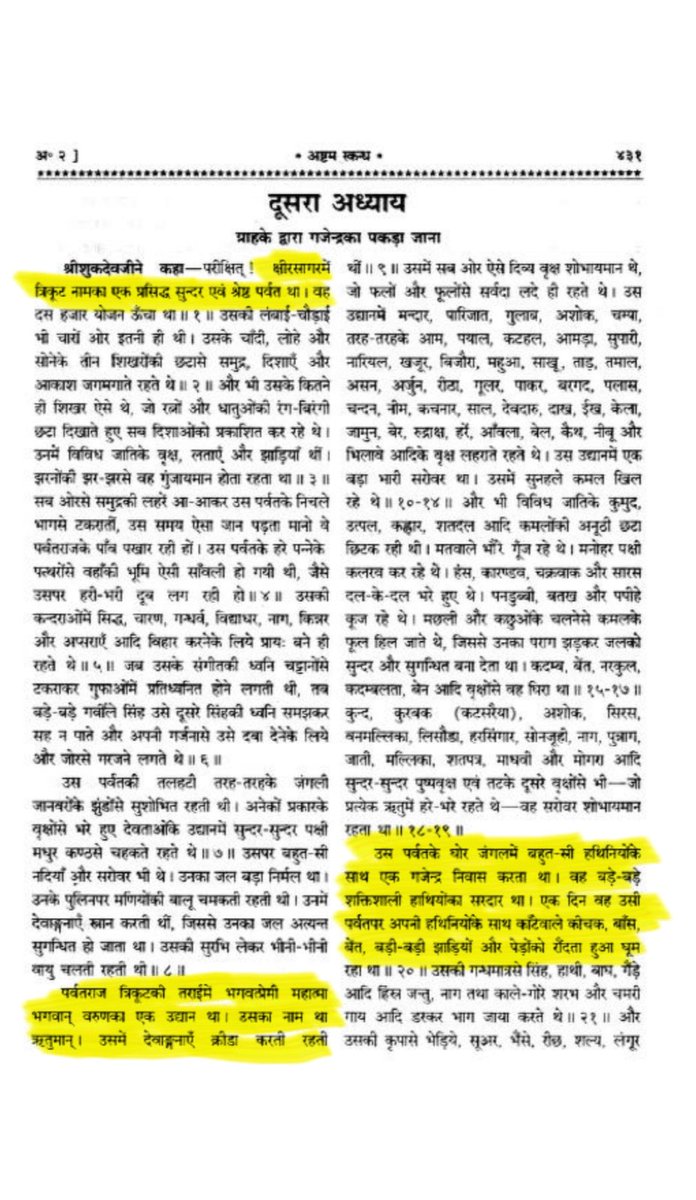 ---
One day, while he was on a stroll, he felt thirsty. On searching, they found a Beautiful pond. Gajendra dived into the pond and started Enjoying the cold water. Suddenly a Crocodile caught his leg and Started to Drag him down. This struggle lasted for a 1000yrs.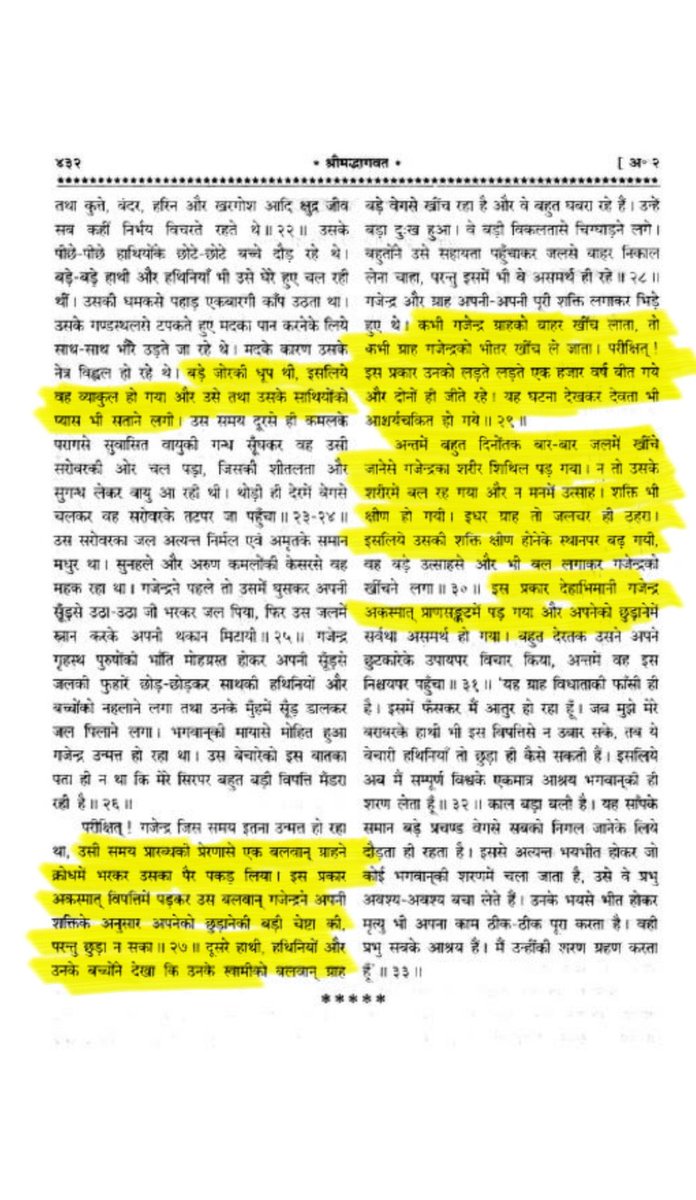 ---
Even After 1000yrs of constant struggle, Gajendra was unable to free himself from the clutches of crocodile. Sensing his End, Gajendra Prayed to Lord Vishnu.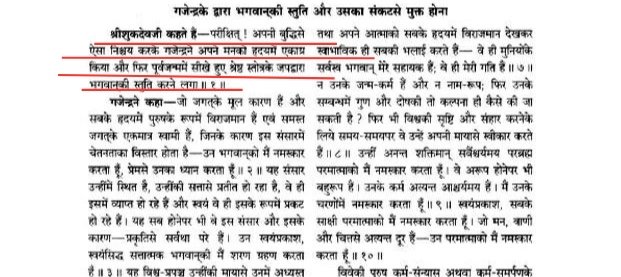 ---
Lord Vishnu was Pleased with Devotional prayer sang by Gajendra and Reached the spot. When Gajendra saw Lord Vishnu, he plucked a Lotus Flower and Offered it to Lord Vishnu. Then, Lord Vishnu Decapitated the Crocodile and Saved Gajendra. ।। इति श्री।।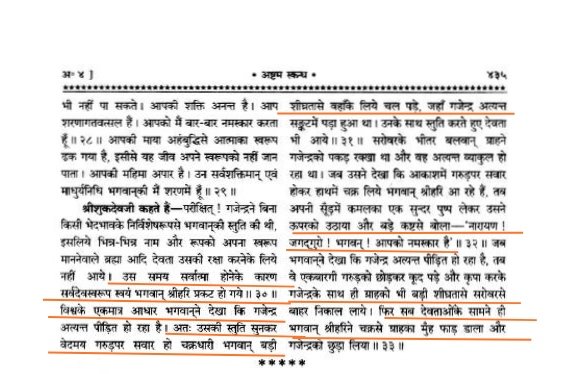 ---