📌Not a good signal—somehow in the original 🇿🇦 epicenter of #Omicron, #BA2 subvariant has suddenly become dominant ~58% now, displacing old BA1 strain. Same thing happened in Denmark 🇩🇰 where BA2 is now over 65% dominant. HT @JosetteSchoenma #COVID19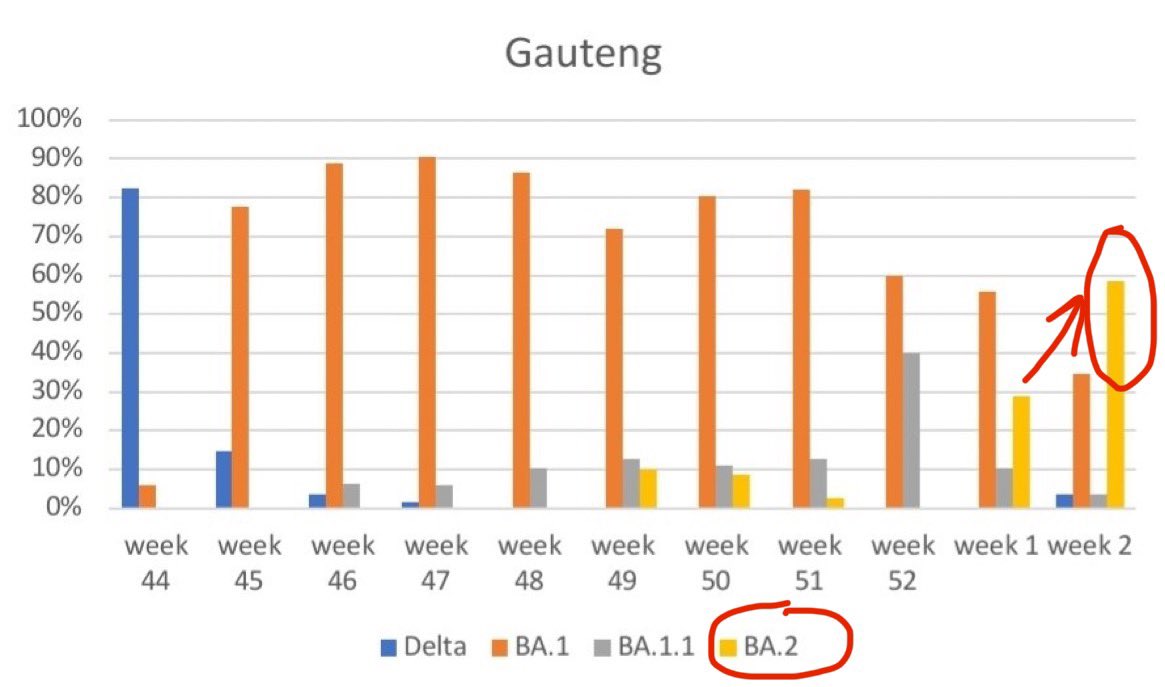 ---
2) Recently, @JPWeiland used Danish public data and UK data to estimate that #BA2 is about 2x faster than #BA1– the original #Omicron, which was 4-6x faster than Delta, which was 2x faster than Wuhan. So yeah, BA1 is pretty fast and/or immunity evasive.
---
3) Virus researcher & chief physician of Danish public health authority @ssi_dk says you can get infected with #BA2 subvariant of #Omicron after being infected with Omicron BA.1. ➡️ This is why we shouldn't risk COVID or chase mass infection.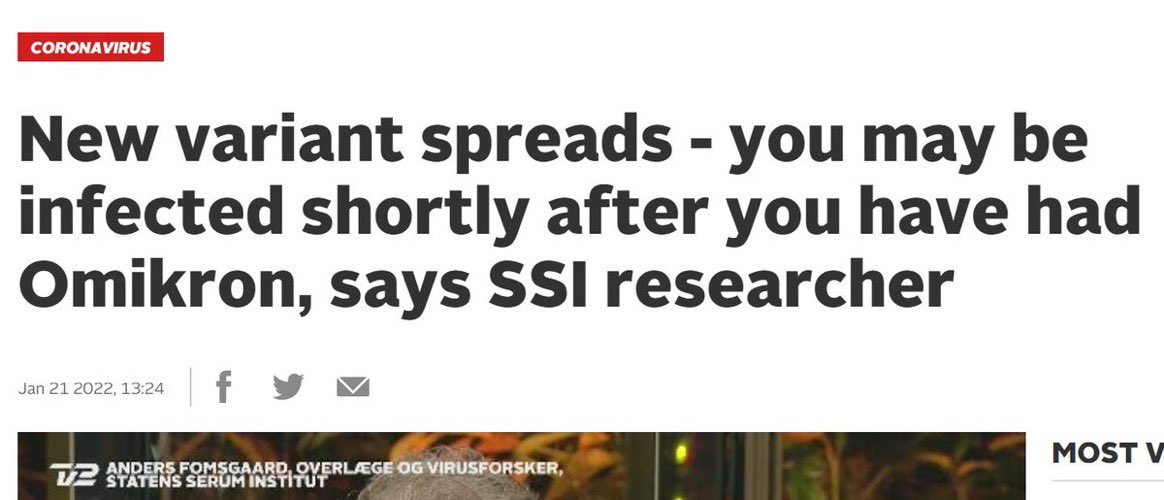 ---
4) it's likely both faster and more evasive against past immunity. We know immunity wanes but nobody thought it would wane this quickly in a month after SA's prior #Omicron wave— which means BA2 more be more penetrating and evasive against immunity than other variants.
---
5) This isn't speculation—lots of recent anecdotes about new #Omicron reinfections after a recent Omicron infection. It's certainly possible if your first Omicron was a low-dose one that didn't stimulate your immune system enough or if immunocompromised.
---
6) Yet the @CDCgov still recklessly downplays and dismisses the significance of #BA2 despite dominating in more and more countries. It's in dozens of states in the Us too. But barely any acknowledgment of the risks of it contributing to another / extension of the #omicron wave.
---
7) this is what many leaders do - they dismiss something when it's early but low numbers. But by the time it's out of control & recognize it's exponential, it's too late whenever it was exponential all along. Scientists know this - hence @CDCgov & @CDCDirector should know better.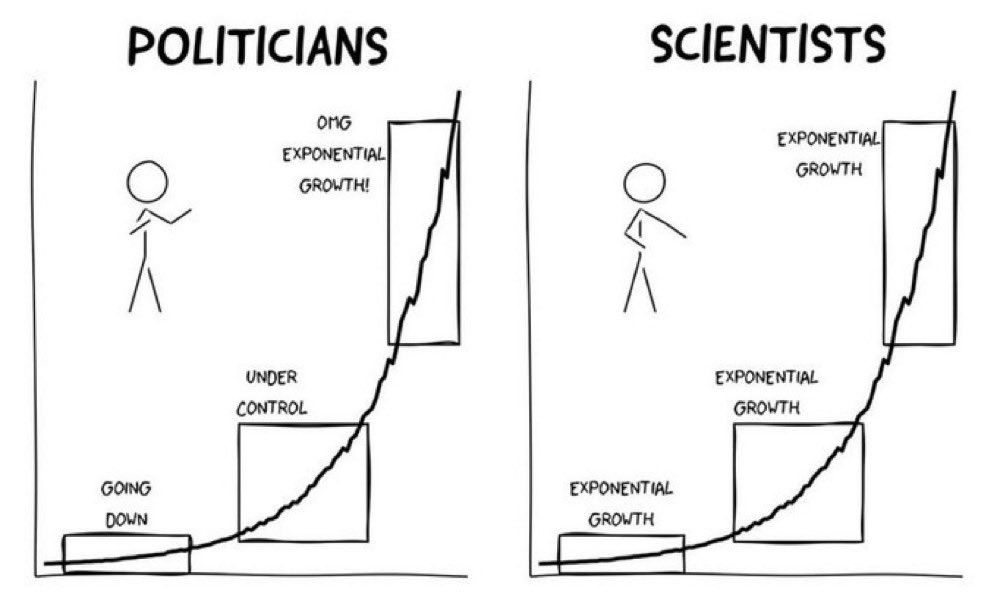 ---
8) The public needs to understand that even if #BA2 is similar severity as original BA #omicron, but it kicks off a new wave of reinfections so soon (or even if in half a year), we are in a world of hurt it past immunity doesn't help long term against reinfections. Herd my ass.
---
9) But not just reinfection - Newest Danish study suggests the new #BA2 sub-#omicron may be ~1.5 time more contagious than BA1. That's pretty worrisome. And Denmark is heavily boosted too.
---