SEGA is rebooting Crazy Taxi and Jet Set Radio. These games will be part of its new ambitious plans for "Super Games". This is a new category of game that SEGA has invented. Here are more details about SEGA's long-term Super Game plans.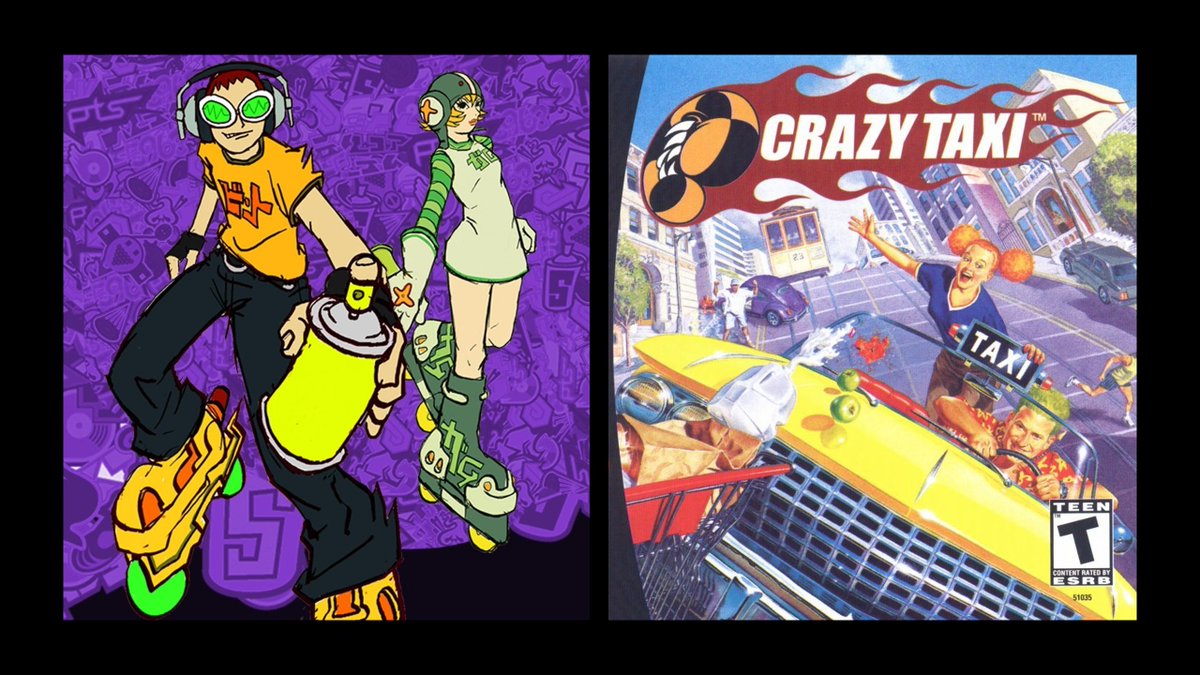 ---
What is a Super Game? SEGA has specific criteria for a Super Game: • Online multiplayer • Widely accessible with simultaneous releases (possibly free-to-play) • Monetized content • AAA scale/scope • 1 billion yen lifetime revenues PSO2 is a prime example of a Super Game.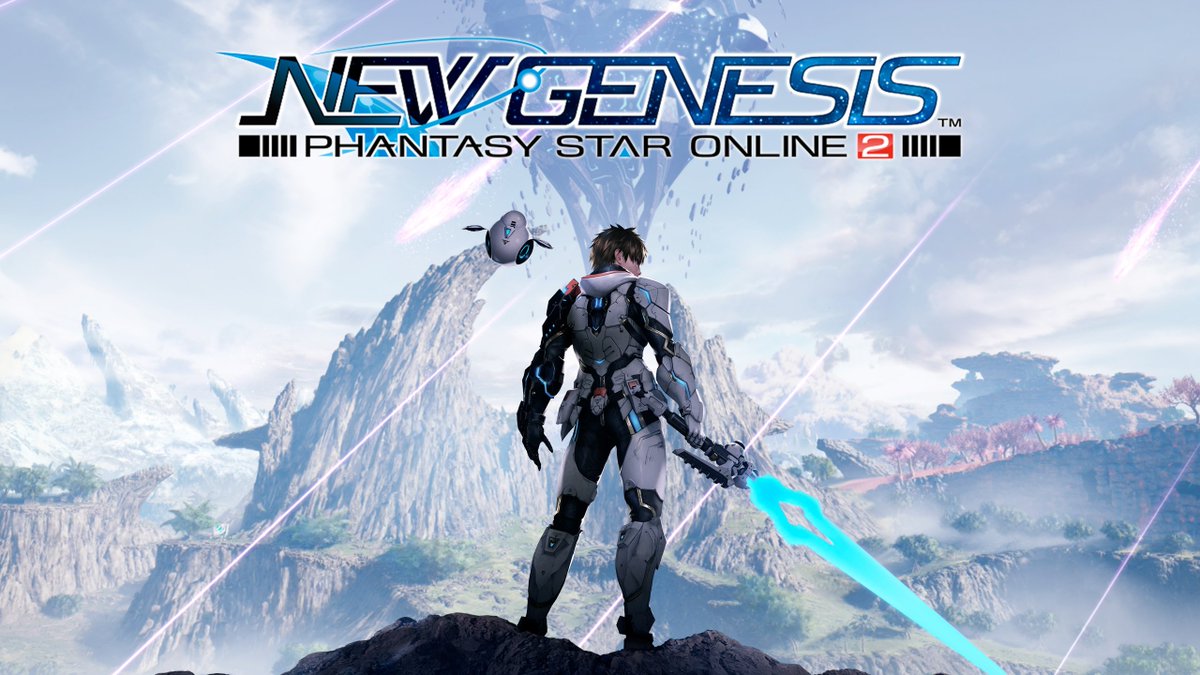 ---
SEGA is developing 3 Super Games including: • Creative Assembly's New FPS • Crazy Taxi Reboot • Jet Set Radio Reboot Here are more details about Creative Assembly's new FPS.
---
SEGA wants to have its first Super Game on the market by 2025-2026. SEGA wants to have multiple Super Games released by 2030.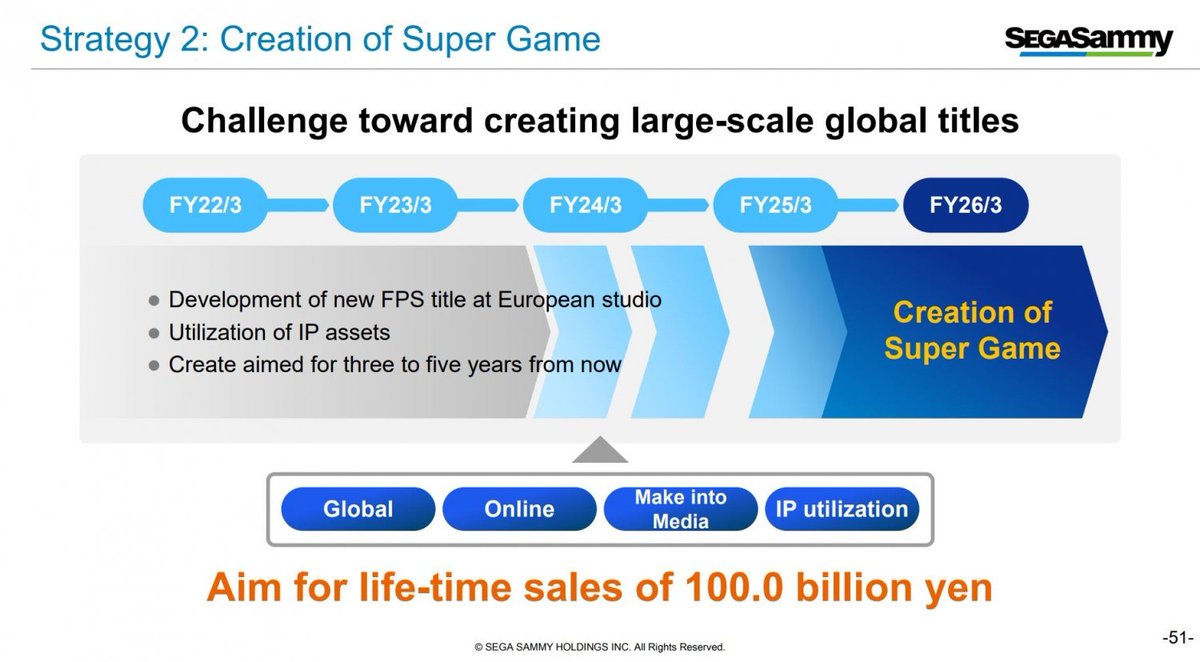 ---
SEGA's free-to-play games are not popular in the West. The company sees massive potential in catering F2P games to worldwide markets. Bringing F2P games to the West has always been challenging for SEGA.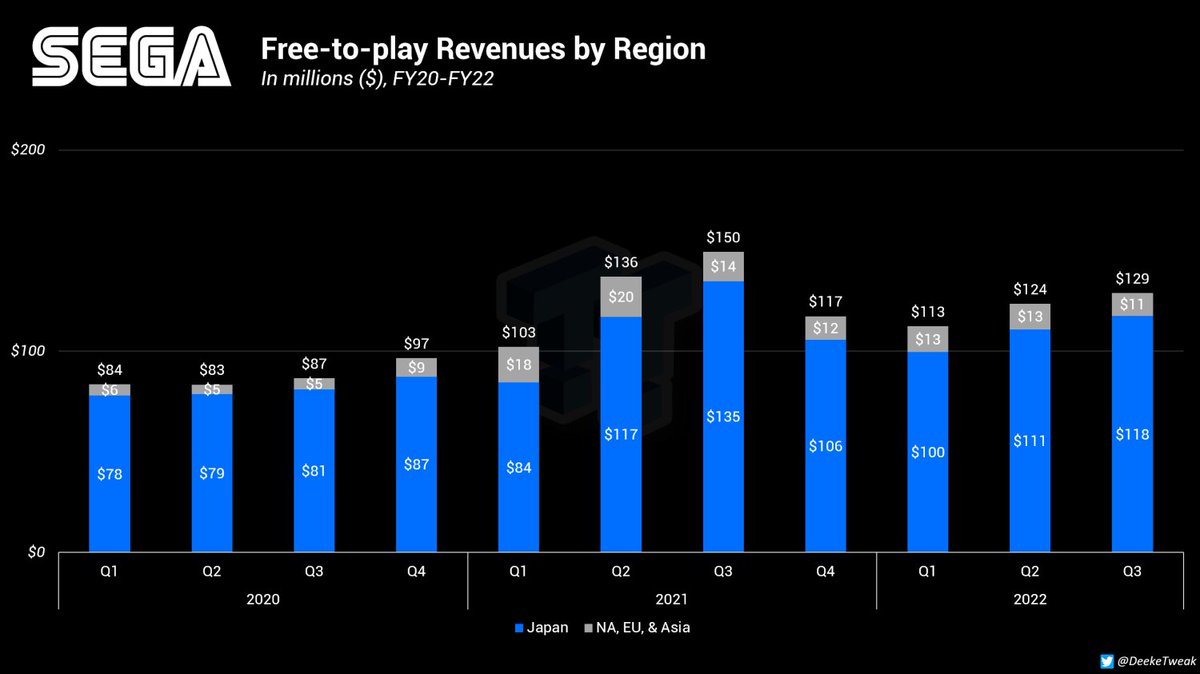 ---
SEGA has an opportunity to solve this issue with its Super Games, which may have F2P components. SEGA makes a considerable portion of quarterly revenue from free-to-play games.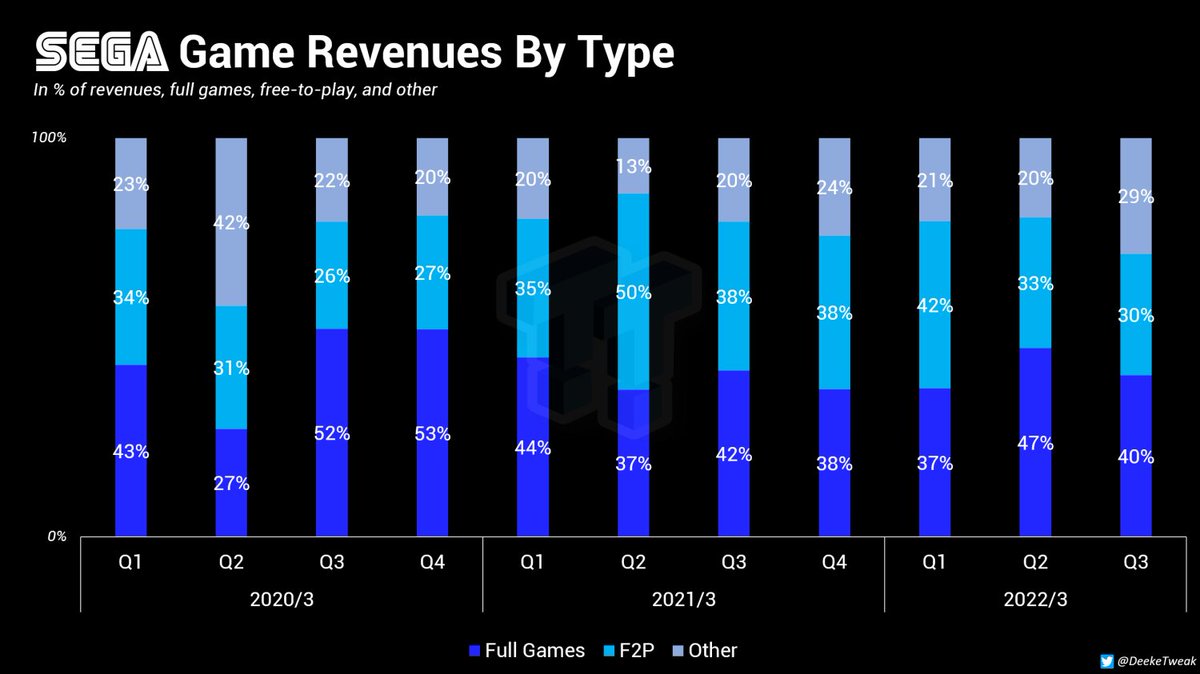 ---
Here's another look at SEGA's long-term roadmap. These games will take a while to develop due to their scope and scale.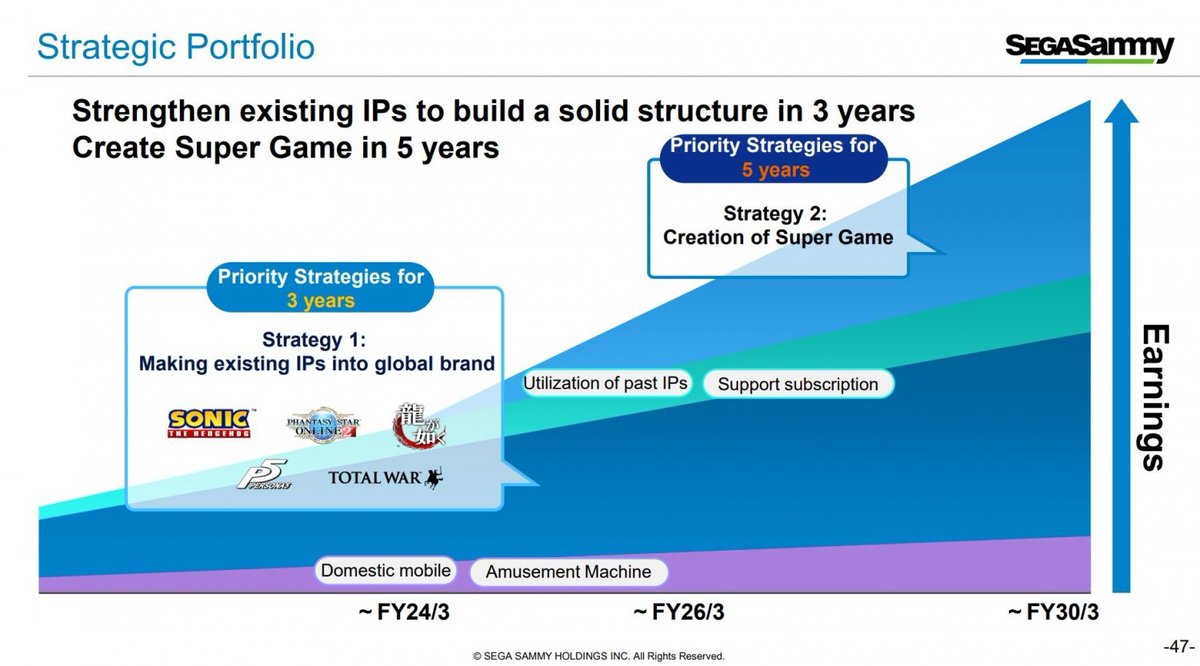 ---
SEGA has signed a strategic deal with Microsoft to use Azure for its Super Games. Azure will serve as a foundation for online infrastructure and remote development environments for game devs across the globe.
---
SEGA is also using other advanced technologies for its Super Games including: • Unreal Engine 5, which has built-in multiplayer support • Artificial Intelligence • Houdini for procedurally-generated effects
---
SEGA is investing significant R&D cash into its Super Games. The company is prepared to invest 100 billion yen (nearly $800 million) across 5 years to develop and produce three Super Games.
---
On the topic of NFTs: No, SEGA did not say its Super Games would use NFTs.
---
SEGA is also experimenting with new ways to interact with its games. Super Games could feature a new form of Twitch Plays and let viewers interact with live streams. This could be a big asset for games like Jet Set Radio/Crazy Taxi.
---