Remdesivir Thread - 47 sec Video first followed by Massachusetts graphs. Estimated 100K people were killed by Remdesivir in USA alone. They know or the willfully refuse to know. Either way, it's homicide.
---
2/ Thousands dead in Massachusetts ARF likely due to Remdesivir. This requires CRIMINAL investigation.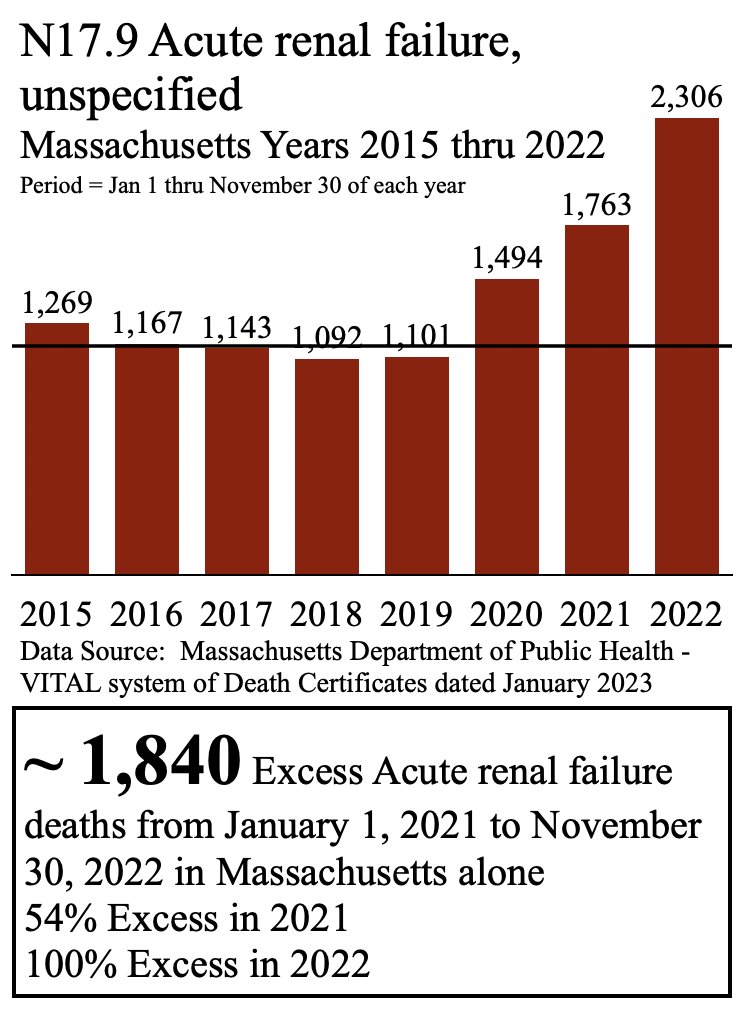 ---
3/ 2020 was only bad for 9 weeks. Then it was normal during the year of covid without vexine. Then look at 2021 and 2022 all year each year.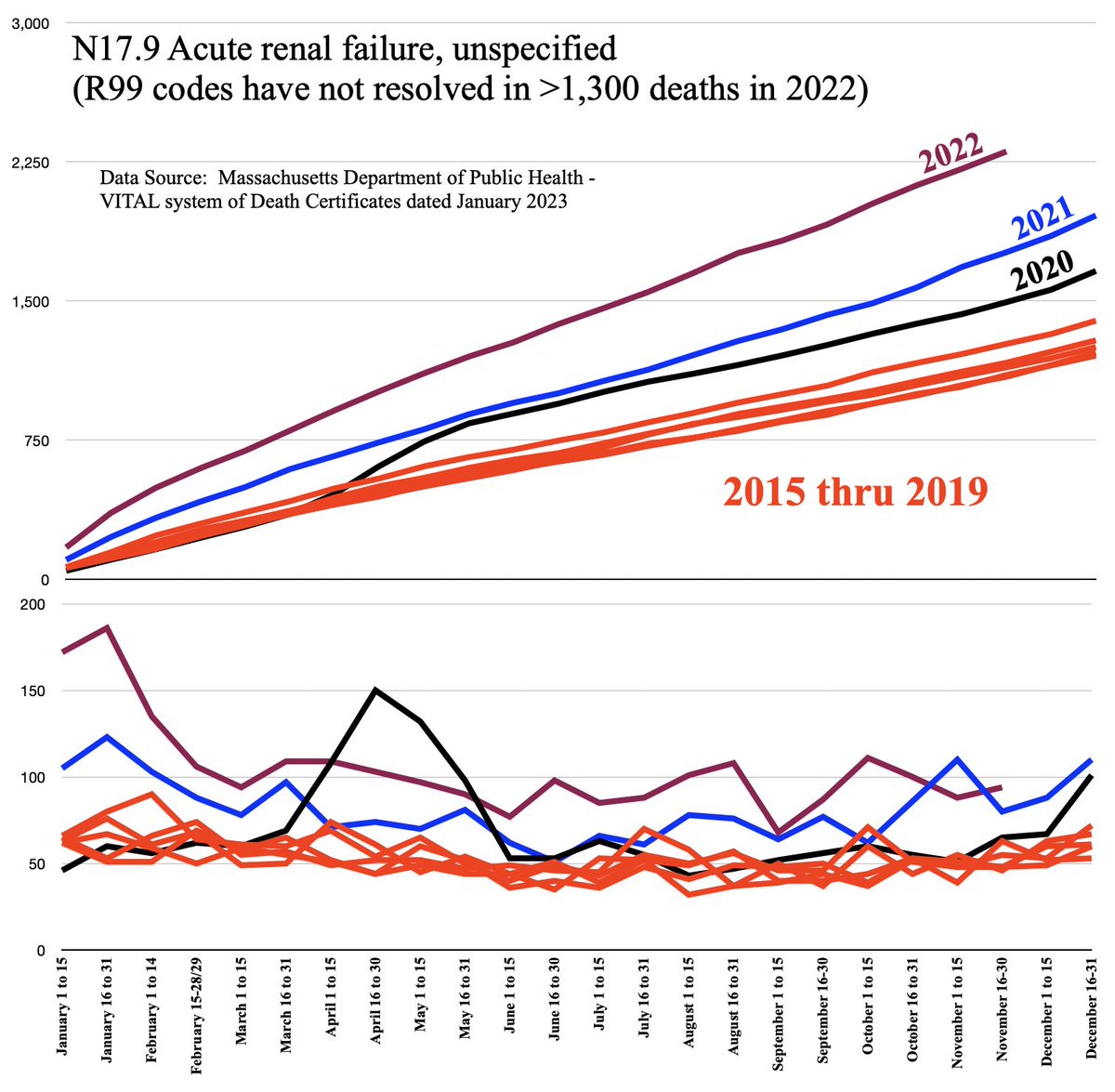 ---
4/ EVERY AGE GROUP OVER 15yrs old How many sons and daughters? How many fathers and mothers, sisters and brothers? This does not match covid in any way at all. This is done by a medicine put into bodies by doctors. THIS MUST BE INVESTIGATED.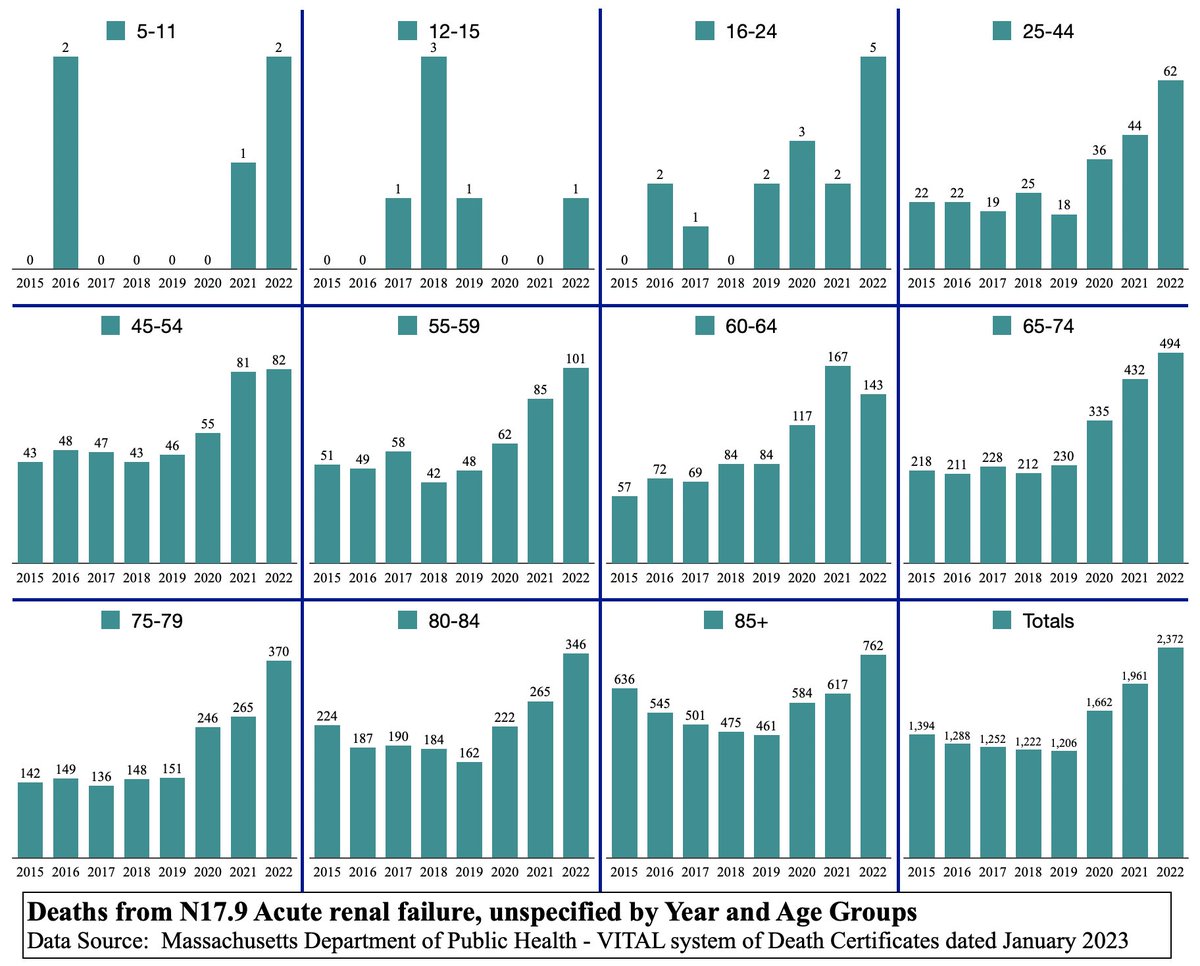 ---
5/ Mass DPH must know about this. Mass AG's office has been alerted through my lawsuit in US District Court. Because they failed to act on it, they are complicit in murder. Who will stand up and stop doctors from killing people with Remdesivir, if the state will not act?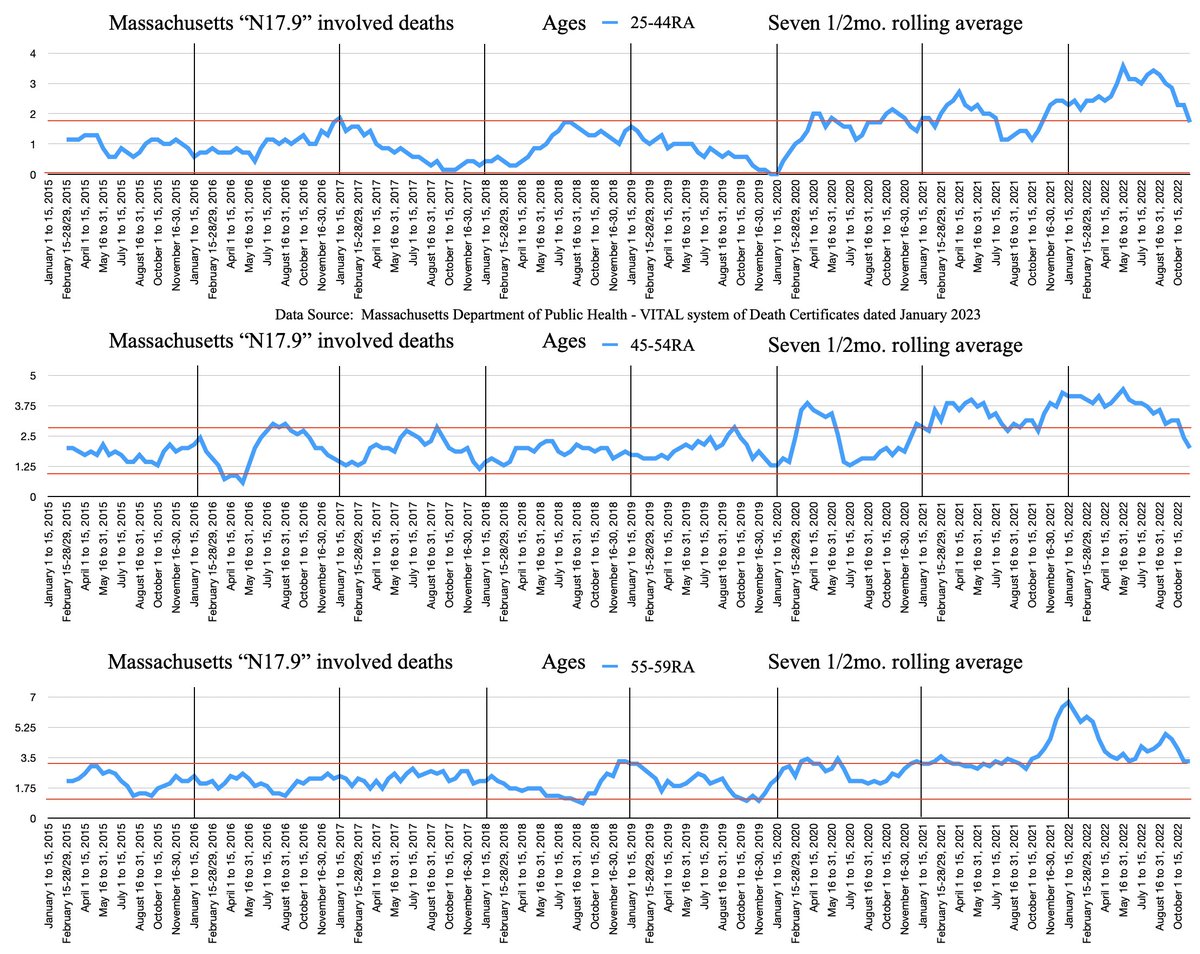 ---
6/ Covid killed many in 9 weeks, but then what happened in 2021 and 2022. Covid was way down. It could NOT have possibly been covid. A proper investigation of what killed an EXCESS 1,840 people in MA from ages 16 and up. The People must stand up and DEMAND investigation.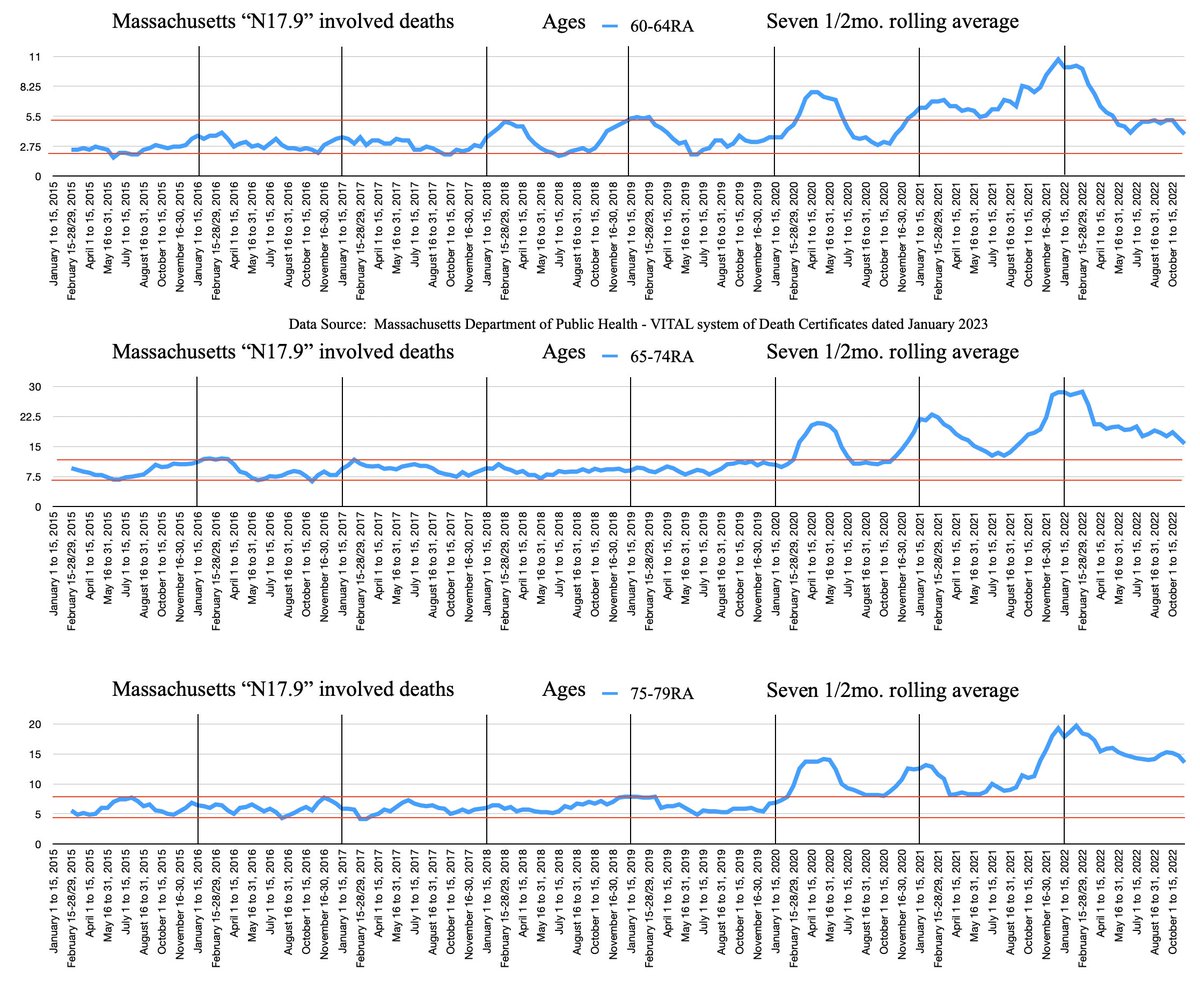 ---
7/ Imagine how 80-84's feel. They trusted doctors all their lives. Now, trust will cost them their lives. They'll leave the hospital in a body bag because doctors are coerced to prescribed Remdesivir. And they do it. Some do it knowingly. PEOPLE MUST DEMAND INVESTIGATION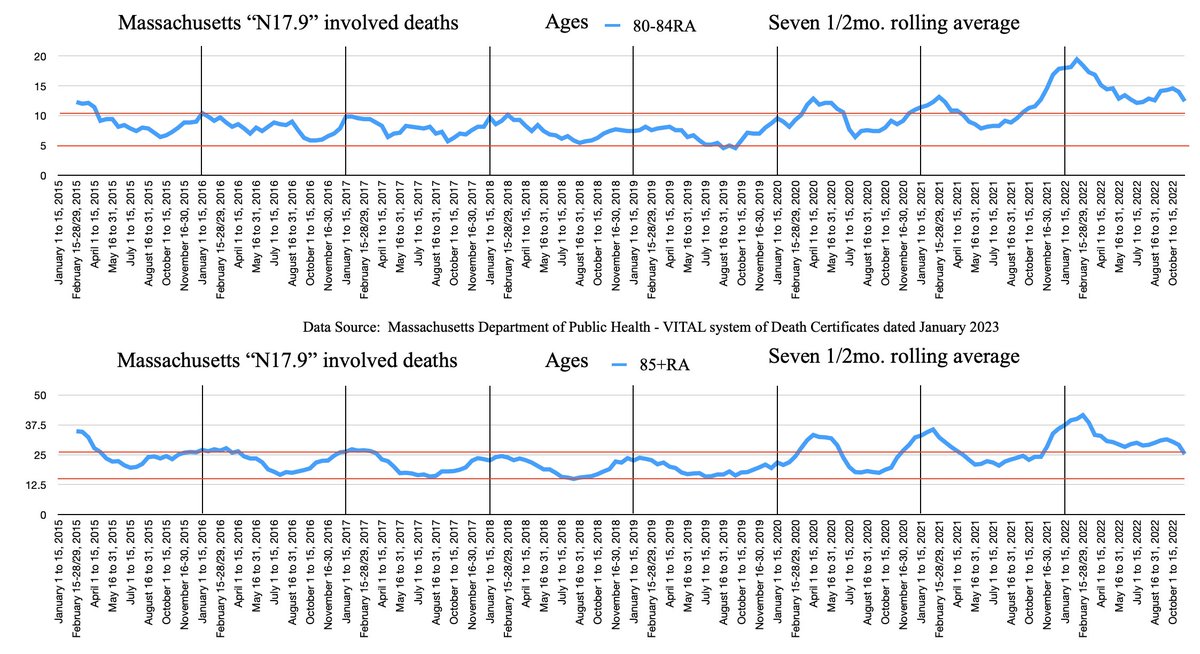 ---