Few really abusive tweets by Hindutva brigade's paid trolls and another ridiculous one from Former BJP General Secretery of BJP, M P +
---
forced me to write this thread.
---
1/ We Malayalis don't worship Cow.It was never there in our culture - include Kerala Brahmins.Though Brahmins never ate Non-Vegetarian food+
---
2/for other upper cast Hindus that was never a taboo except for a group called Ambala Vaasi-the one who depended on temple jobs for survival
---
3/ Though beef was never cooked in my Paternal and Maternal "Tharavaadu" And my Paternal grandmother never liked the taste of it,
---
4/ We hv nvr had any restrictions on consuming it fm outside.Any Malayali wl vouch for the Devine experience of "Porotta&Pothu Varattiyatu"
---
5/ Whether it is in Hotel Arya or Hotel Mumtaz Mahal or Hotel Mary Matha, it did not made any difference to us. We had it from everywhere
---
5/ As a person who spent his childhood in such an atmosphere, this new found vigour in cow worship and states passing stringent laws on
---
7/cow slaughter.and the cow vigilante groups are tough to digest. I wanted to protest in my own way and that is how
---
8/those lines appeared in my twitter bio.Another thing I often hear or read of late is, "since the time of Vedas, Hindus revered cow"
---
9/ if u read the translation of Hindu sciptures by Sanskrit scholars who are not bound by religion, you will find the same narrative
---
10/ But, try 10 different translations by Hindu experts, you'll see 10 different explanations.
---
11/From these two grounds,I would like to put forth few excerpts from some Texts.I have no intention to hurt any body's feelings on anything
---
12/Tweeting this becos in the name of their religious beliefs, some radical people are hurting the believes of others like me
---
13/Aitareya Brahmana is of the Shakala Shakha of Rig Veda. Adhyaya 1, Para 1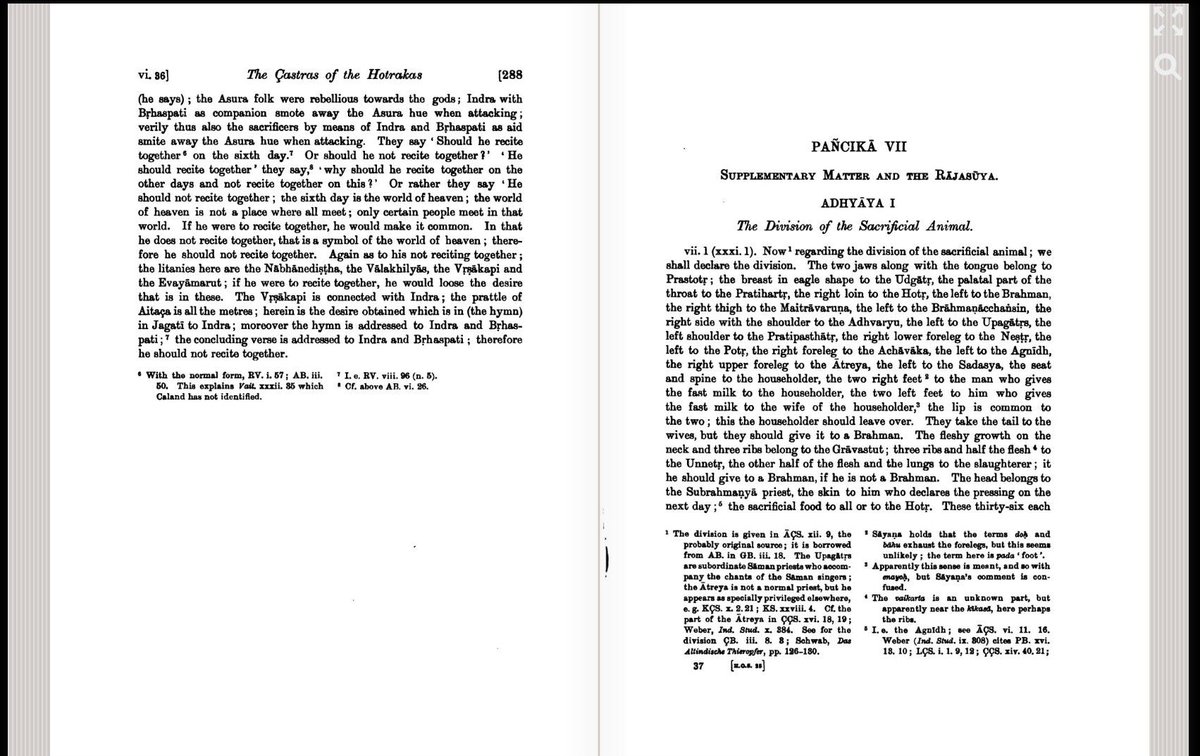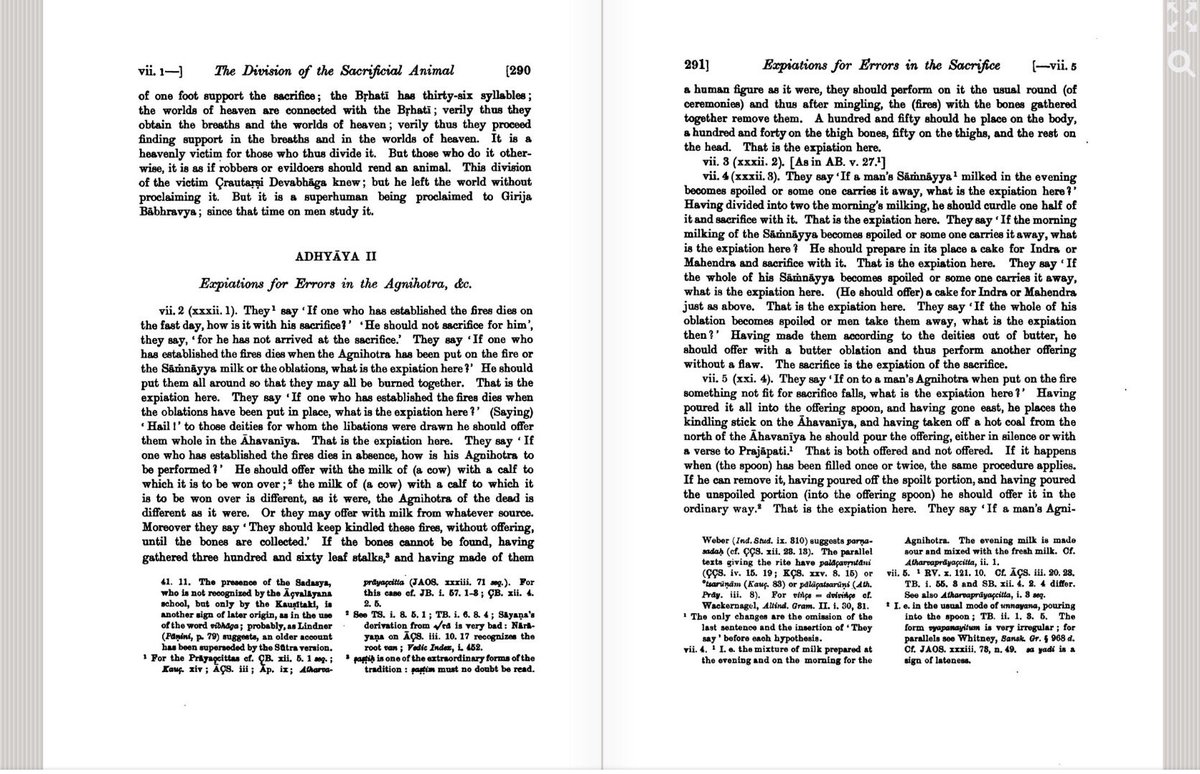 ---
14/ Book I! Para 7 of the same book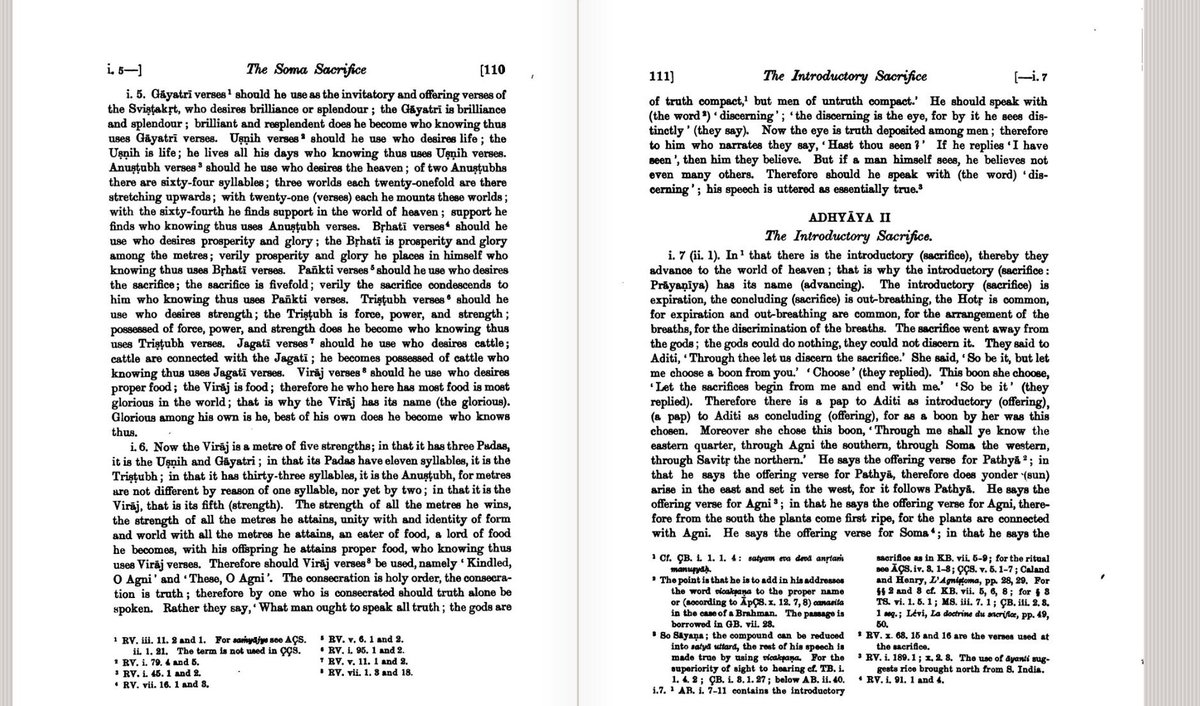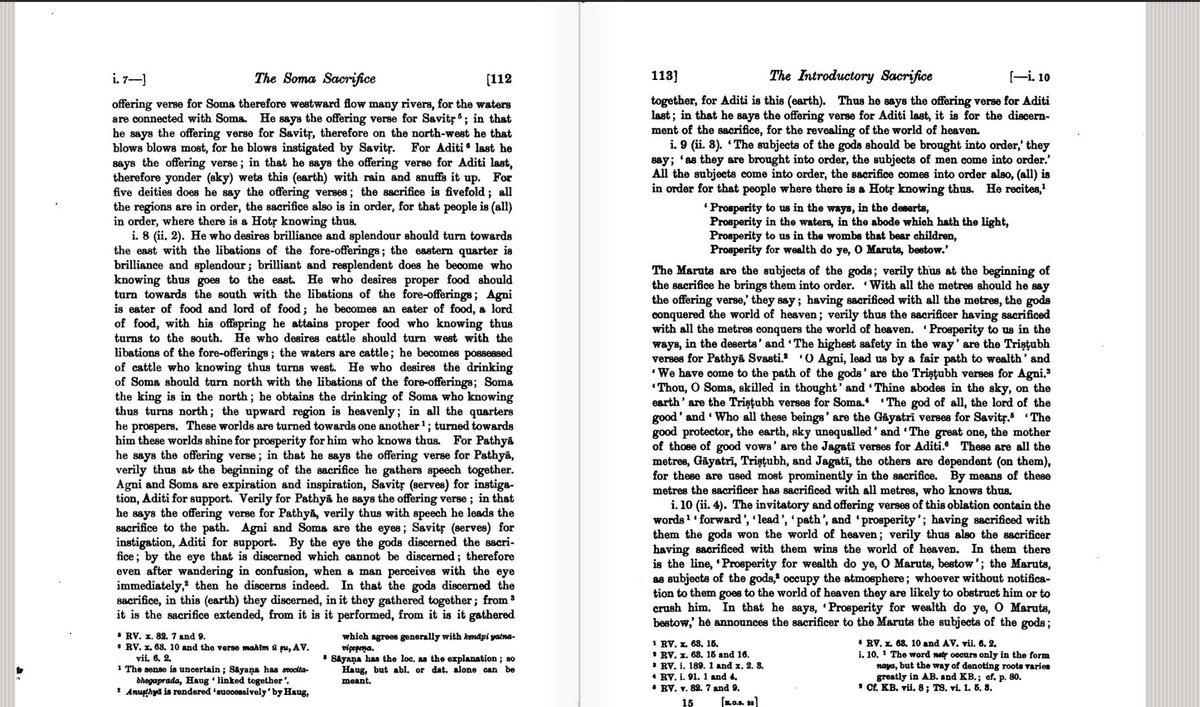 ---
15/ Jaimini's Purva Mimamsa Sutras is one of the most important Hindu philosophical texts and basis of Mimamsa,
---
16/Adhyaya3,Pada6,Sutra18,the Sabarbhashya says संति च पशुधर्माः- उपाकरणं, उपानयं, अक्ष्णया बंधः, यूपे नियोजनम्, संज्ञपनं, विशसनमित्येवमादयः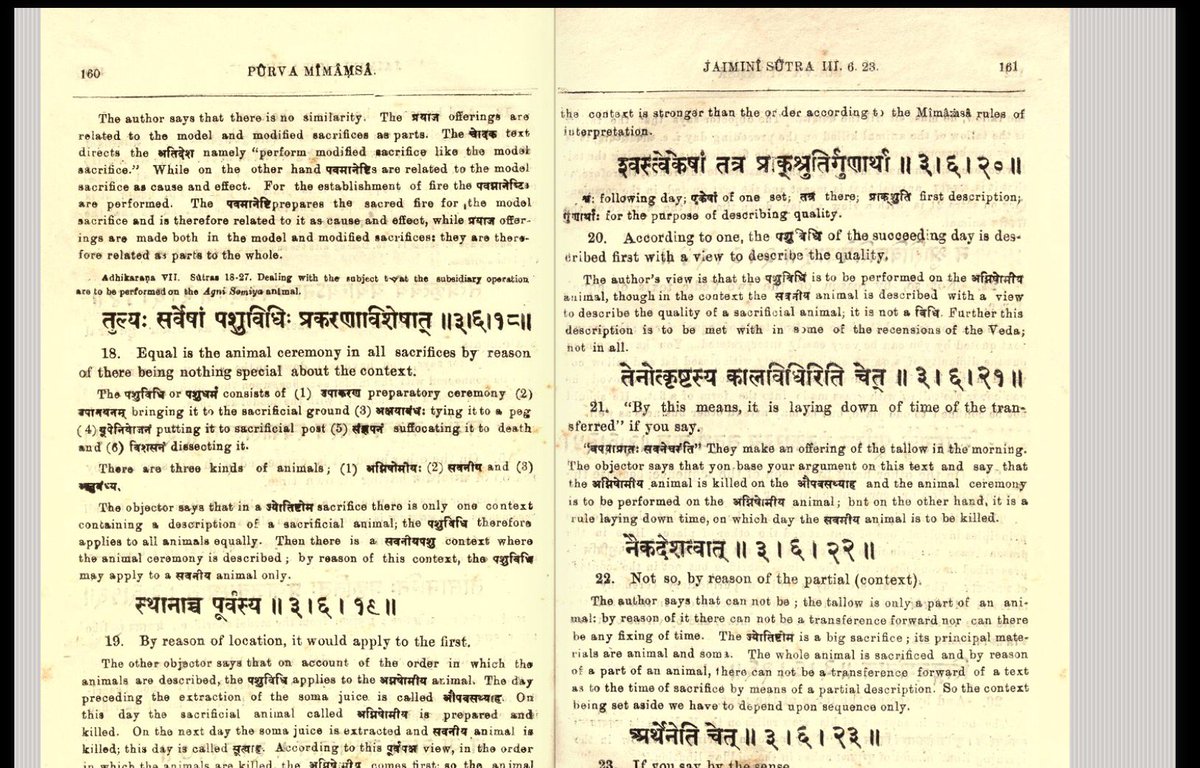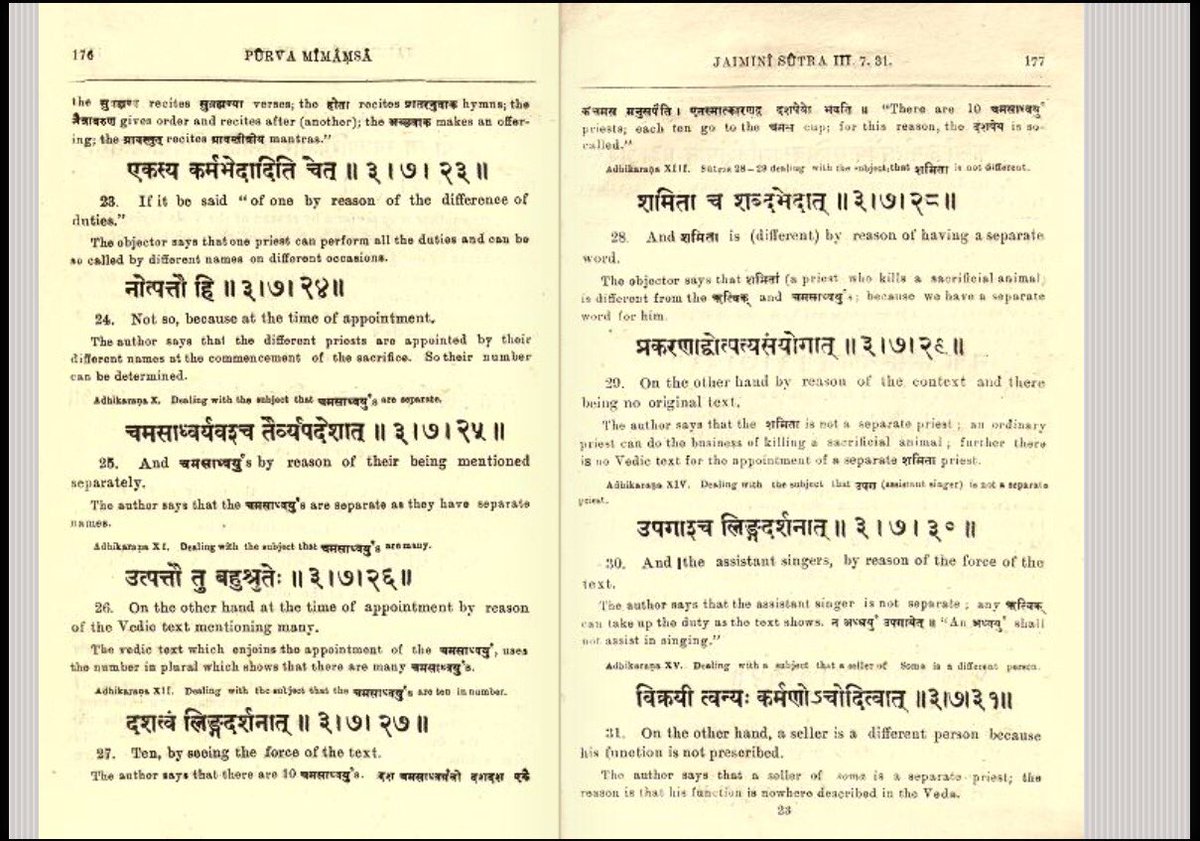 ---
17/ Famous Arya Samaj Scholar Pt. Yudhishtir Mimamsak sighted similarities of Aitareya Brahmana & Mimamsa in his book Mimamsa Sabharbhashyam
---
18/ Swami Prabhupaada explains thus in Bhagavd Gita translation Bhagawad Gita As it is: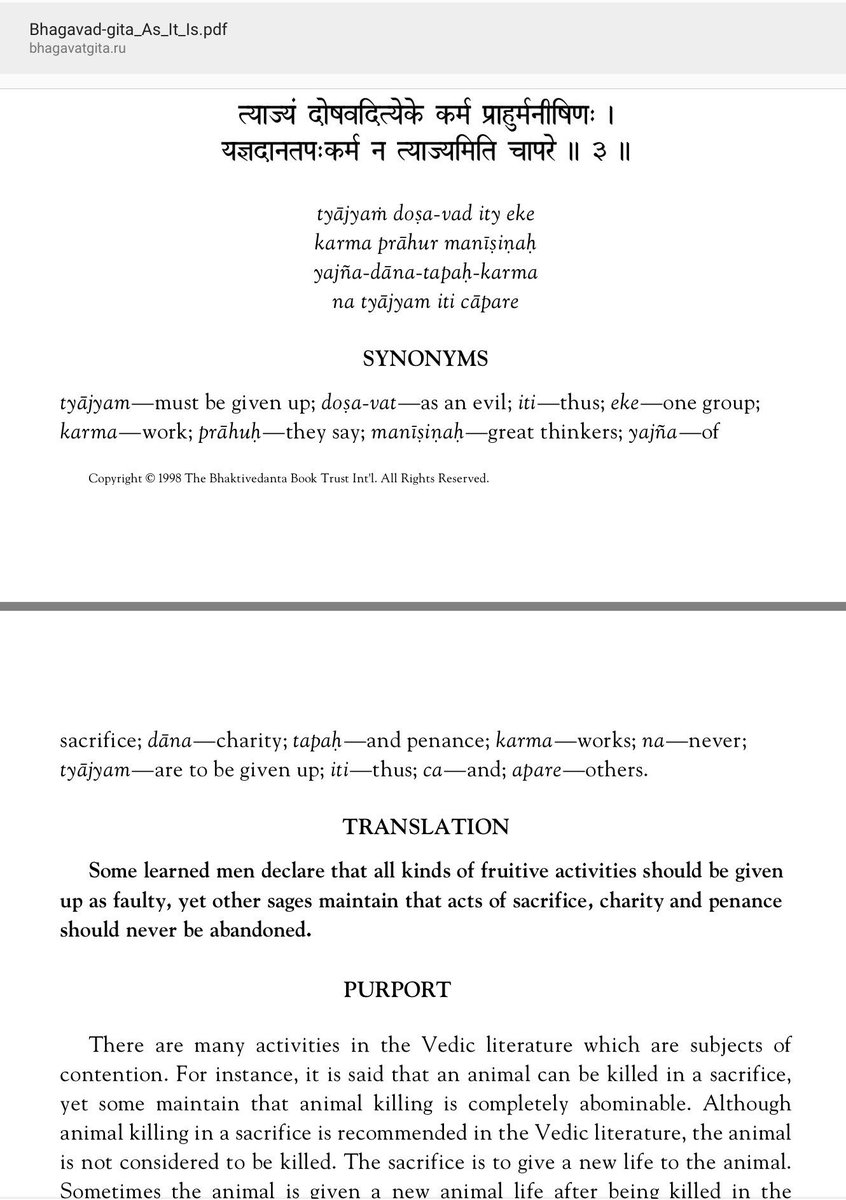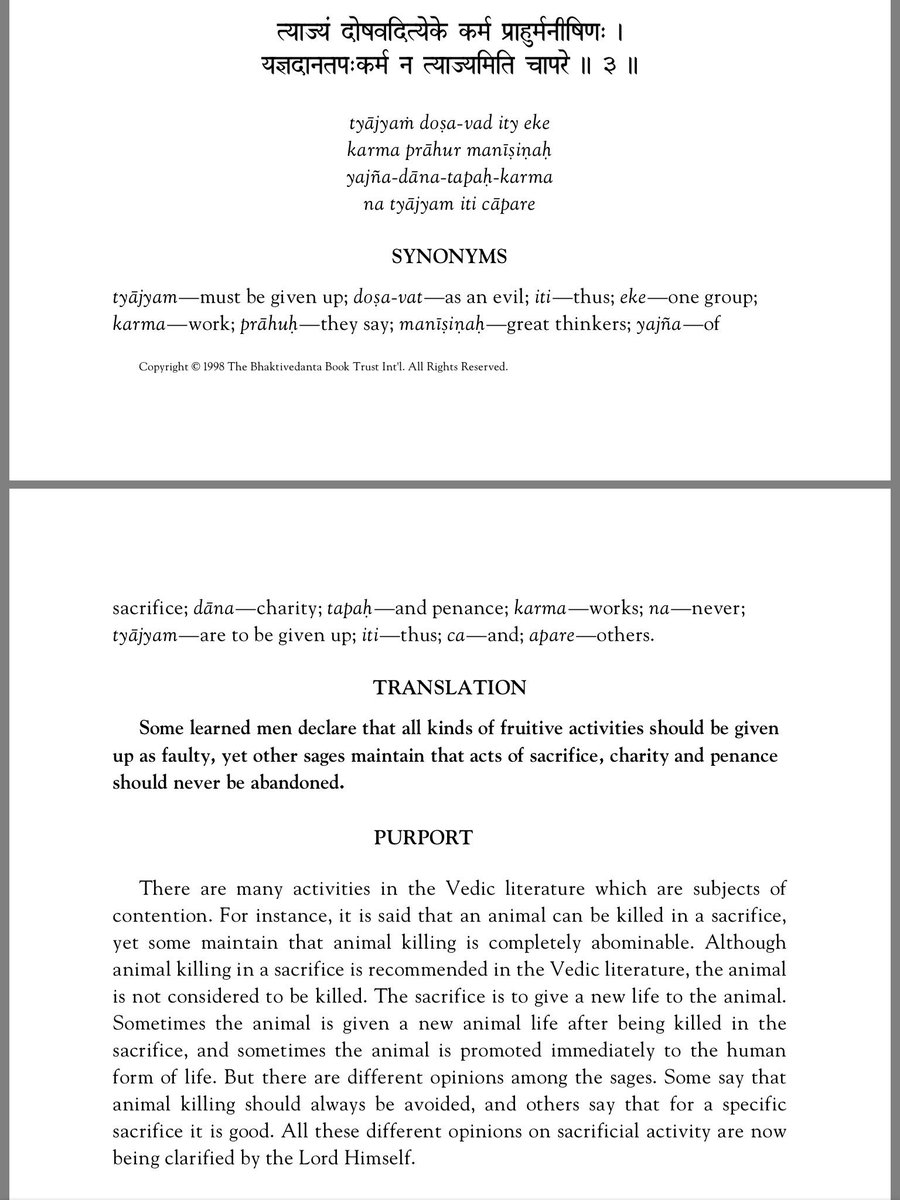 ---
19/ Mahabharat, Ashwamedha Parva, 89, Shlokas 1-5 read the 1st paragraph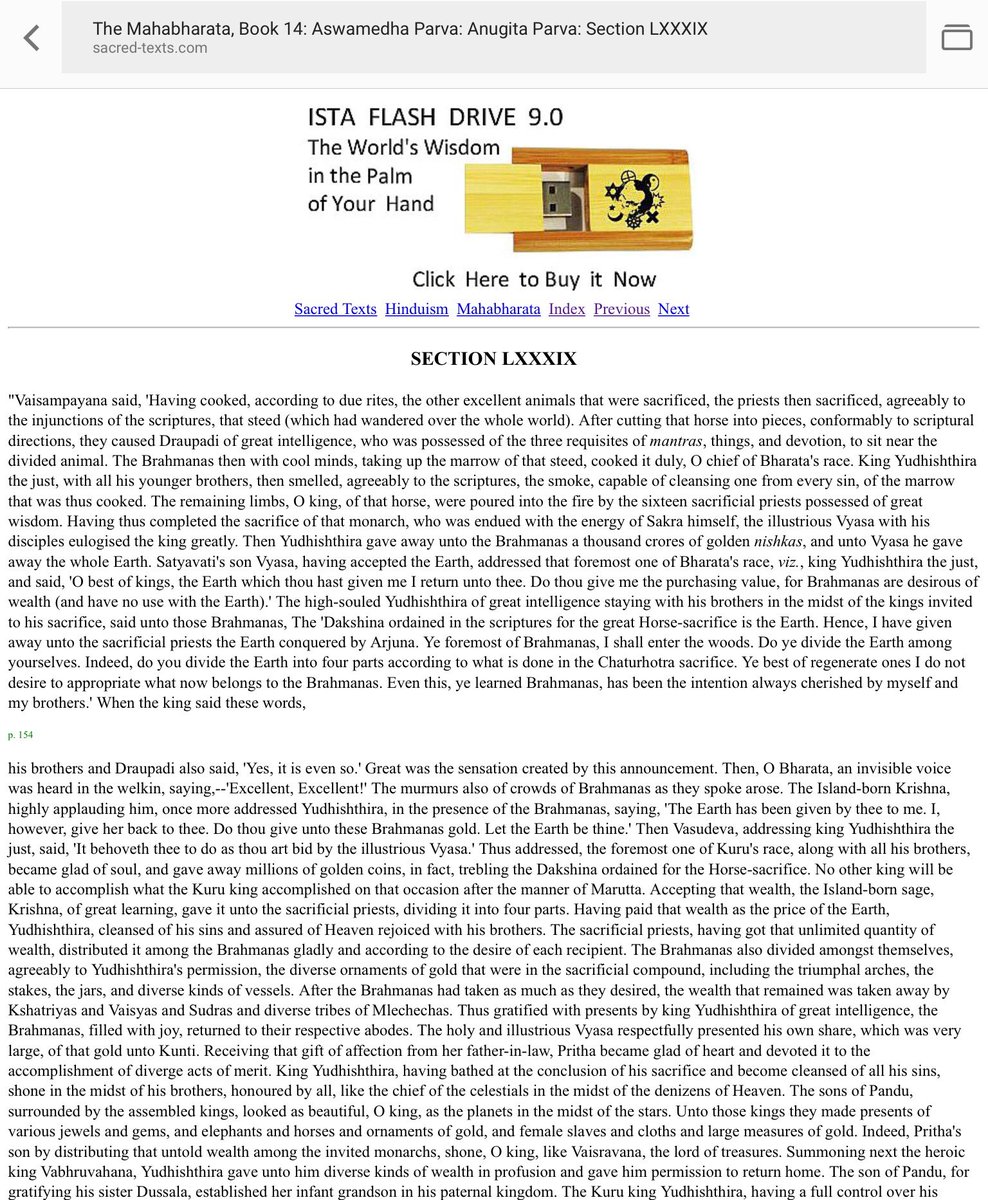 ---
20/ Satapatha Brahmana 3/4/12 Clarifies it Further -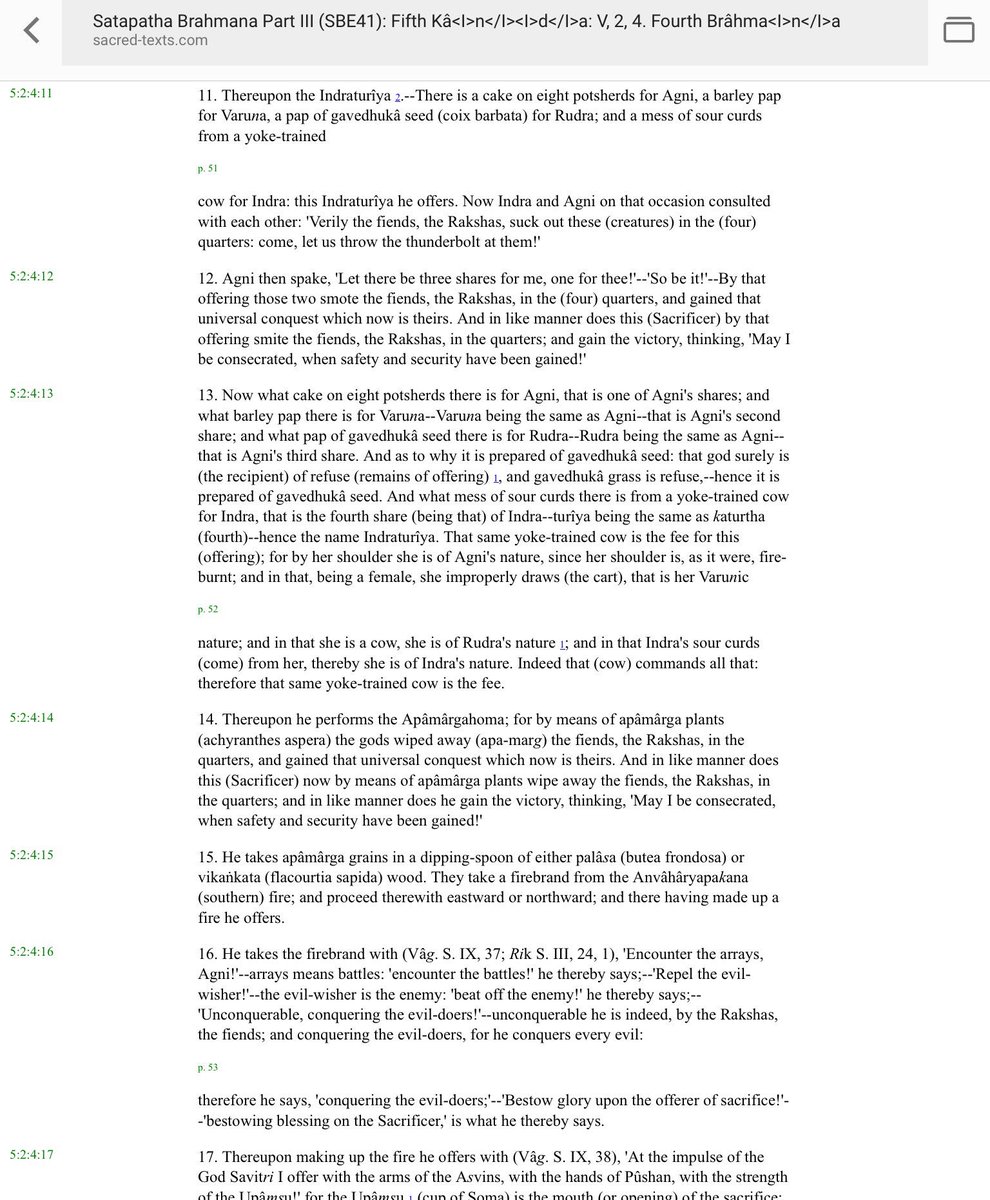 ---
21/ "A person for whom a cow is slaughtered, is known as 'goghna' and 'atithi' (guest)."-Acharya Sayana in his book Maadhaviya dhaatuvrittih
---
22/Atharva Veda 18/4, 20, 42:
---
23/Panini:"goghna' doesn't mean 'the killer of cow' but 'he on whose coming the cow is killed in order to give him, that is to say, a guest'
---
24/Panini further explains, 'goghna' can be priests, any special guests, sons-in-law or some one important for whom cow meat to be served.
---
25/ Rig Veda 28/3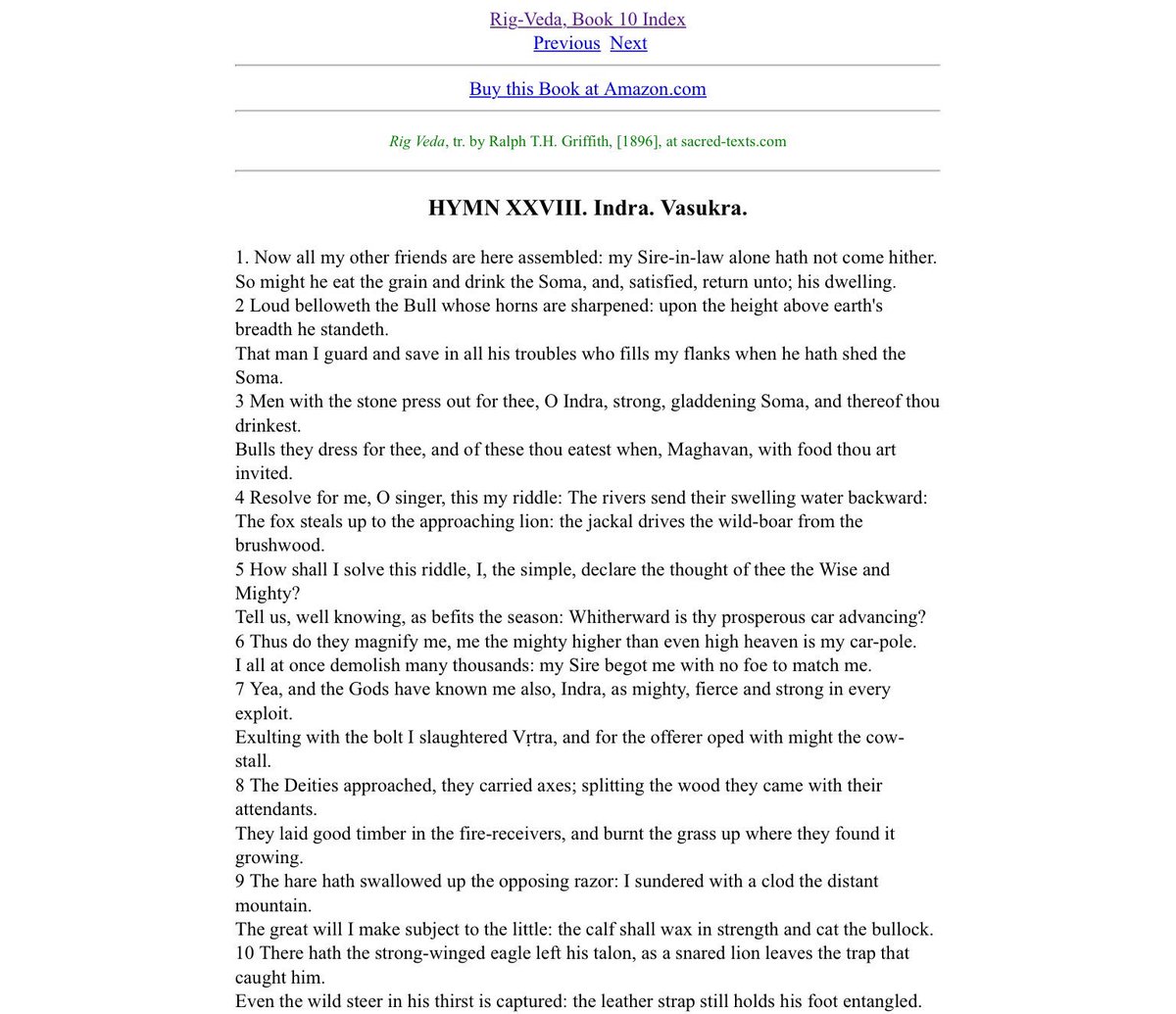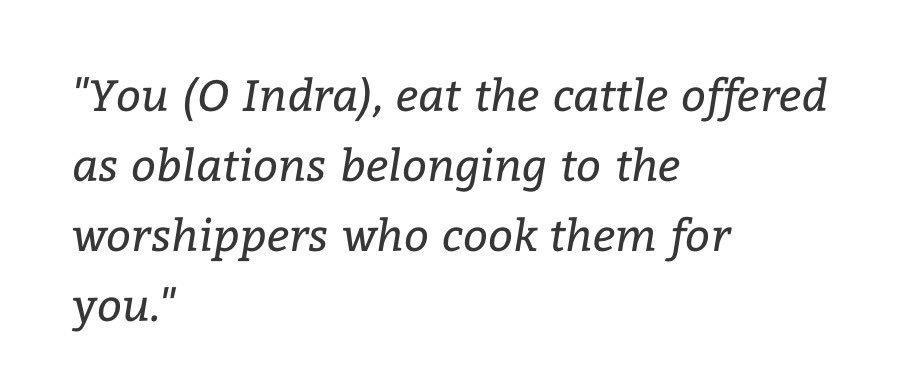 ---
26/Atharva Veda is prohibiting killing n eating the flesh of a Brahman's cow, Not every cow. Brahmins were cleaver then too.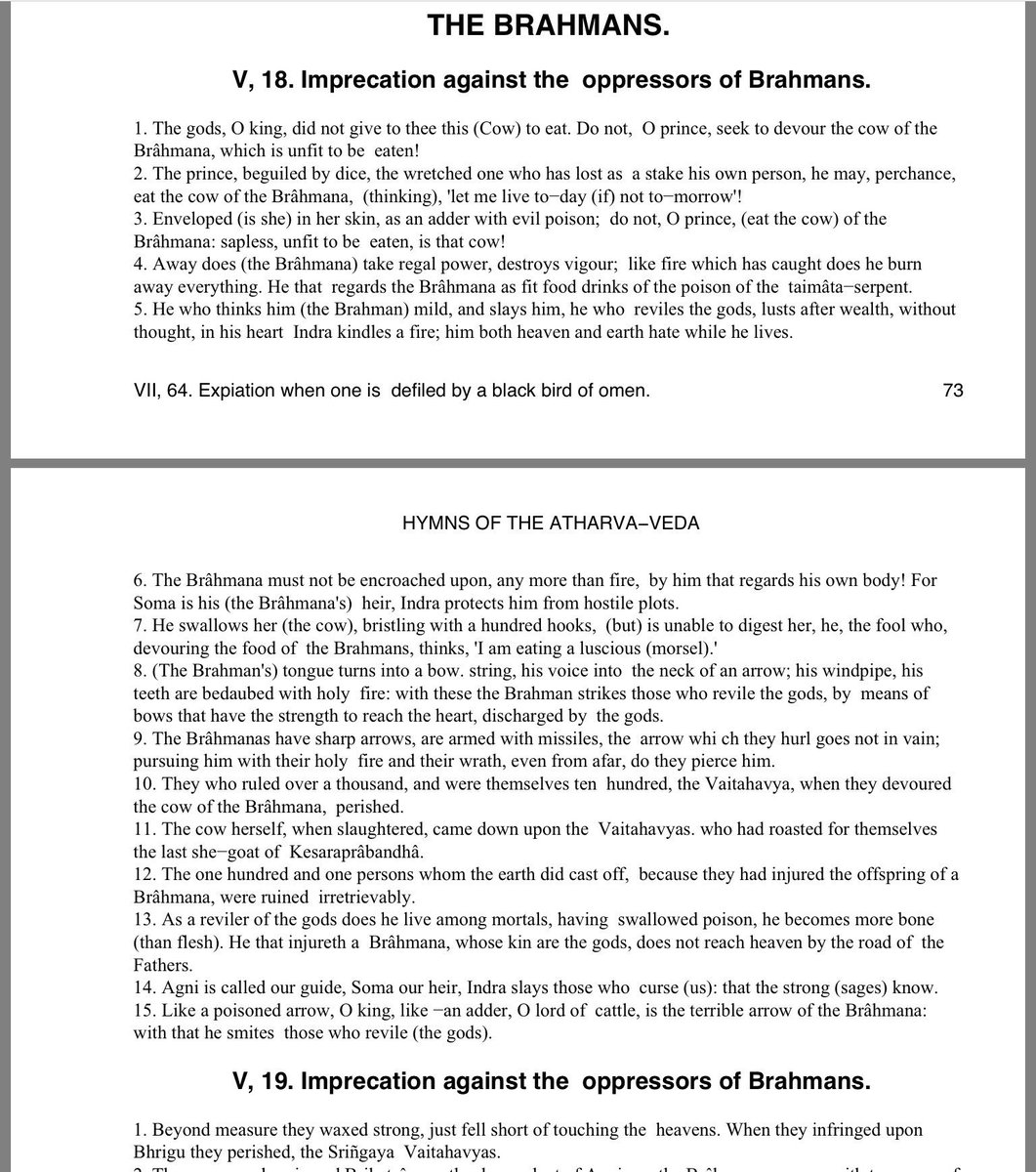 ---
27/Sayana Acharya explains Atharva Veda 9/4/1 https://t.co/OfKISyrr15 Killing of cow is a sin only when the owner is not donating to Brahmin
---
28/ Satapatha Brahmana which praises the sacrifice of horse in Aswamedha and consuming its flesh boiled and roasted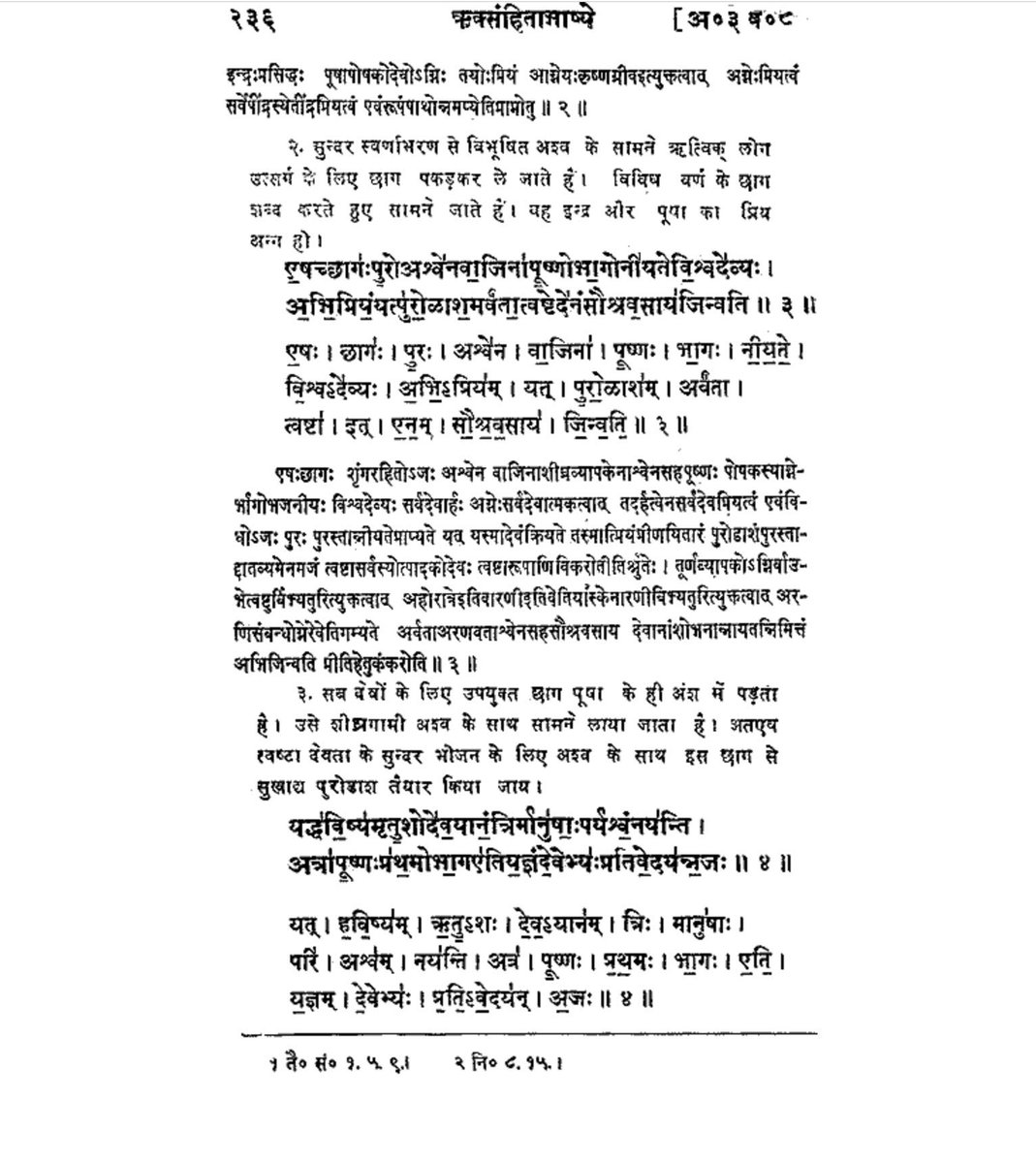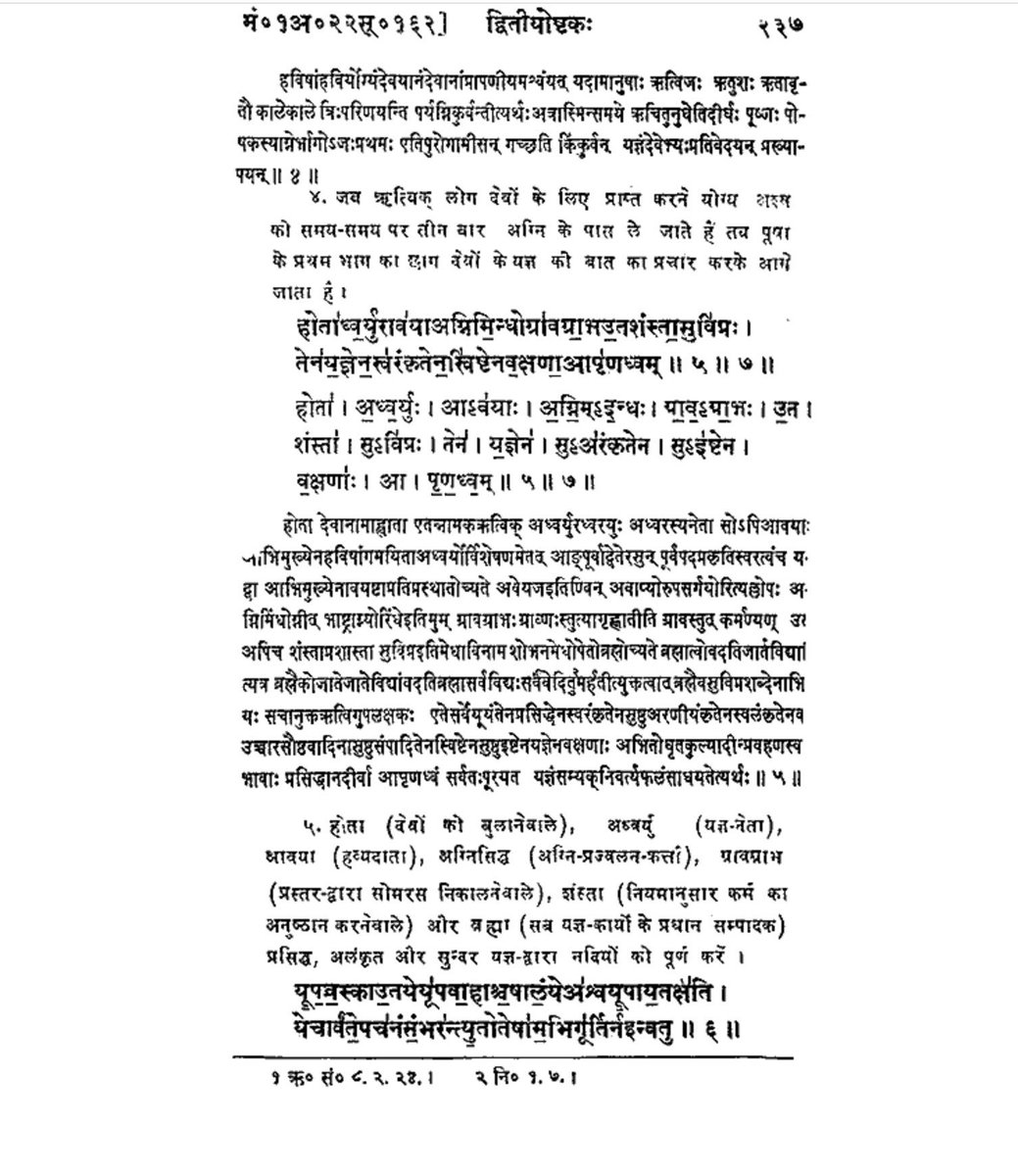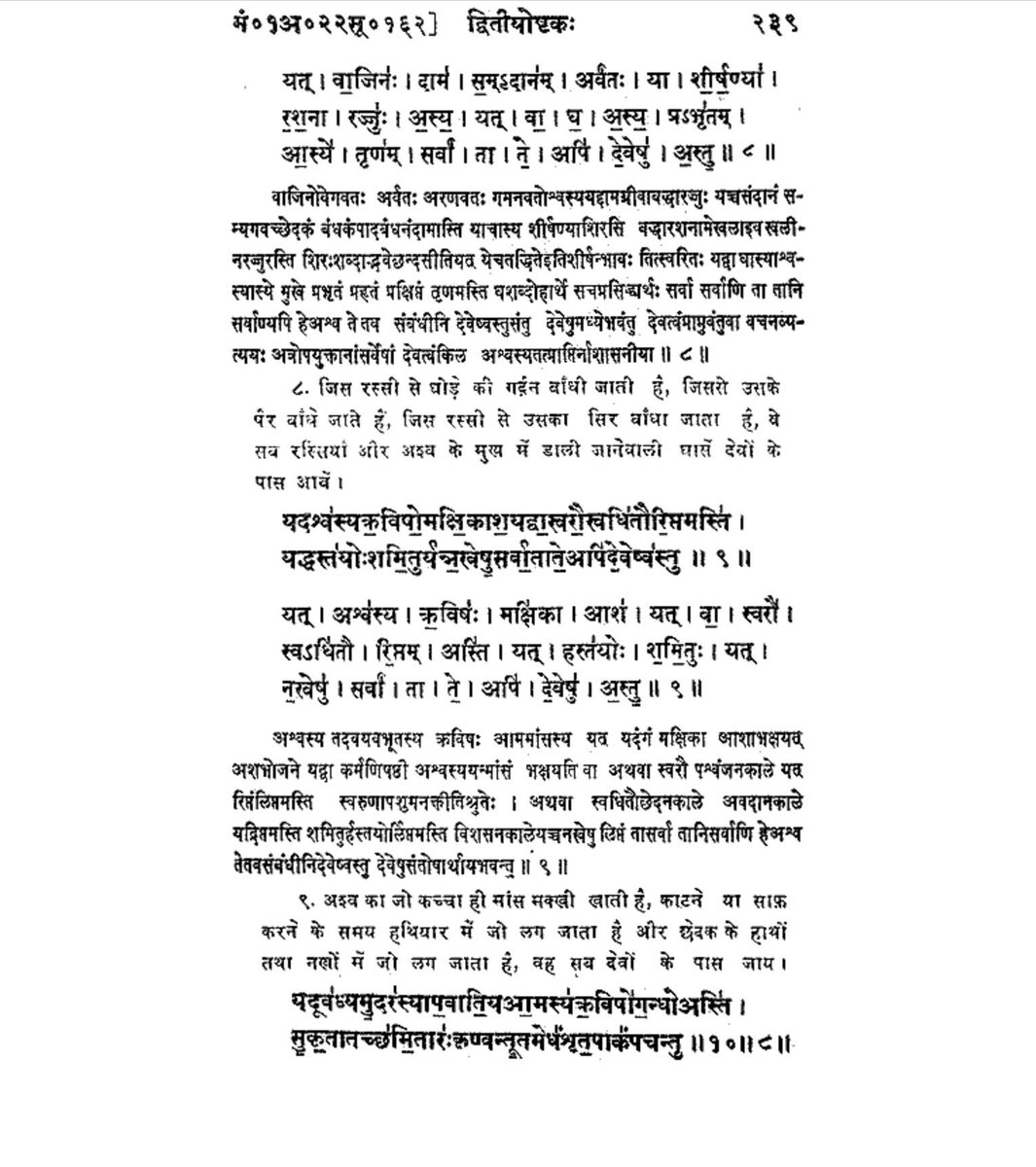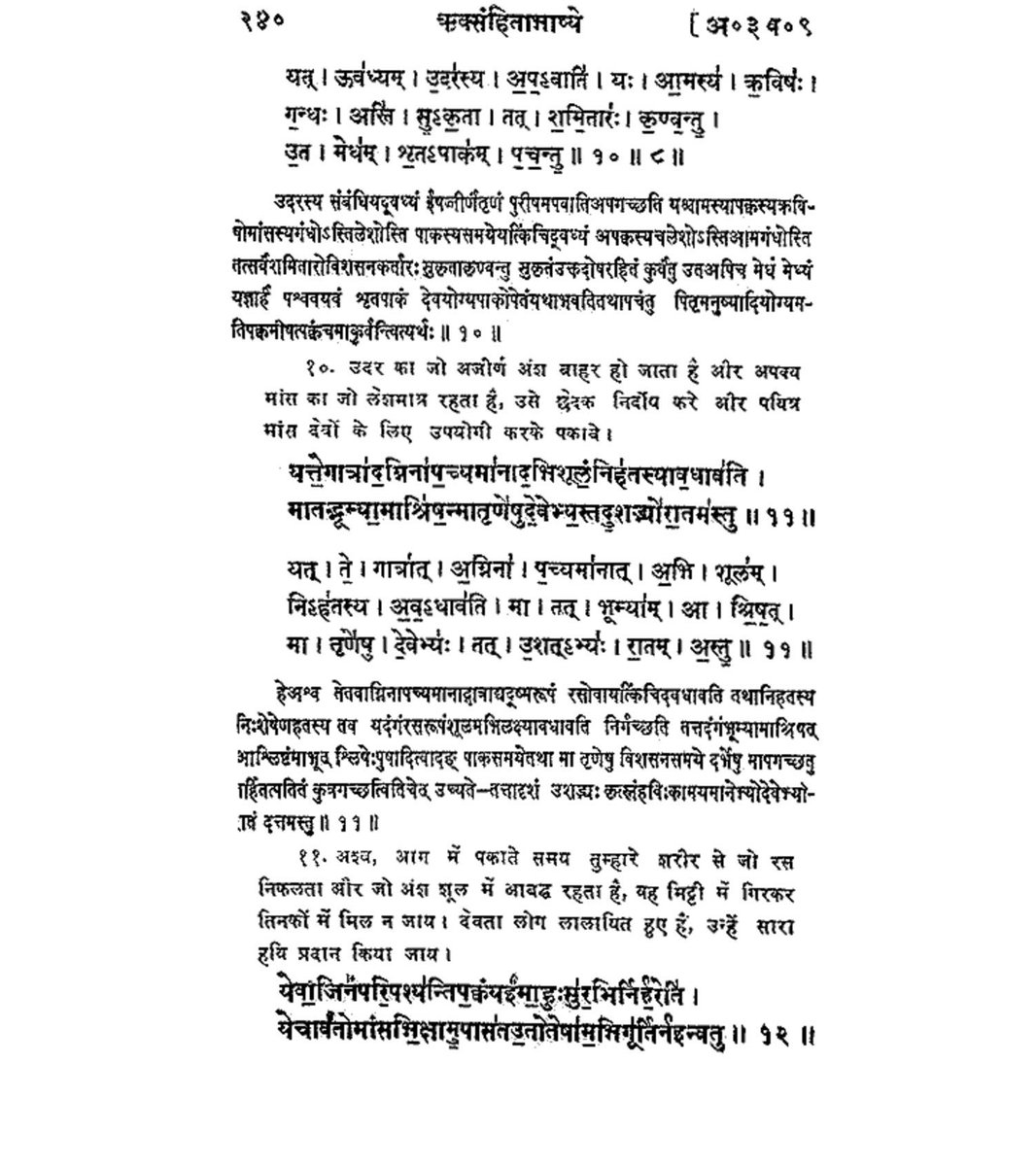 ---
29/ Few more pages ftom the same scripure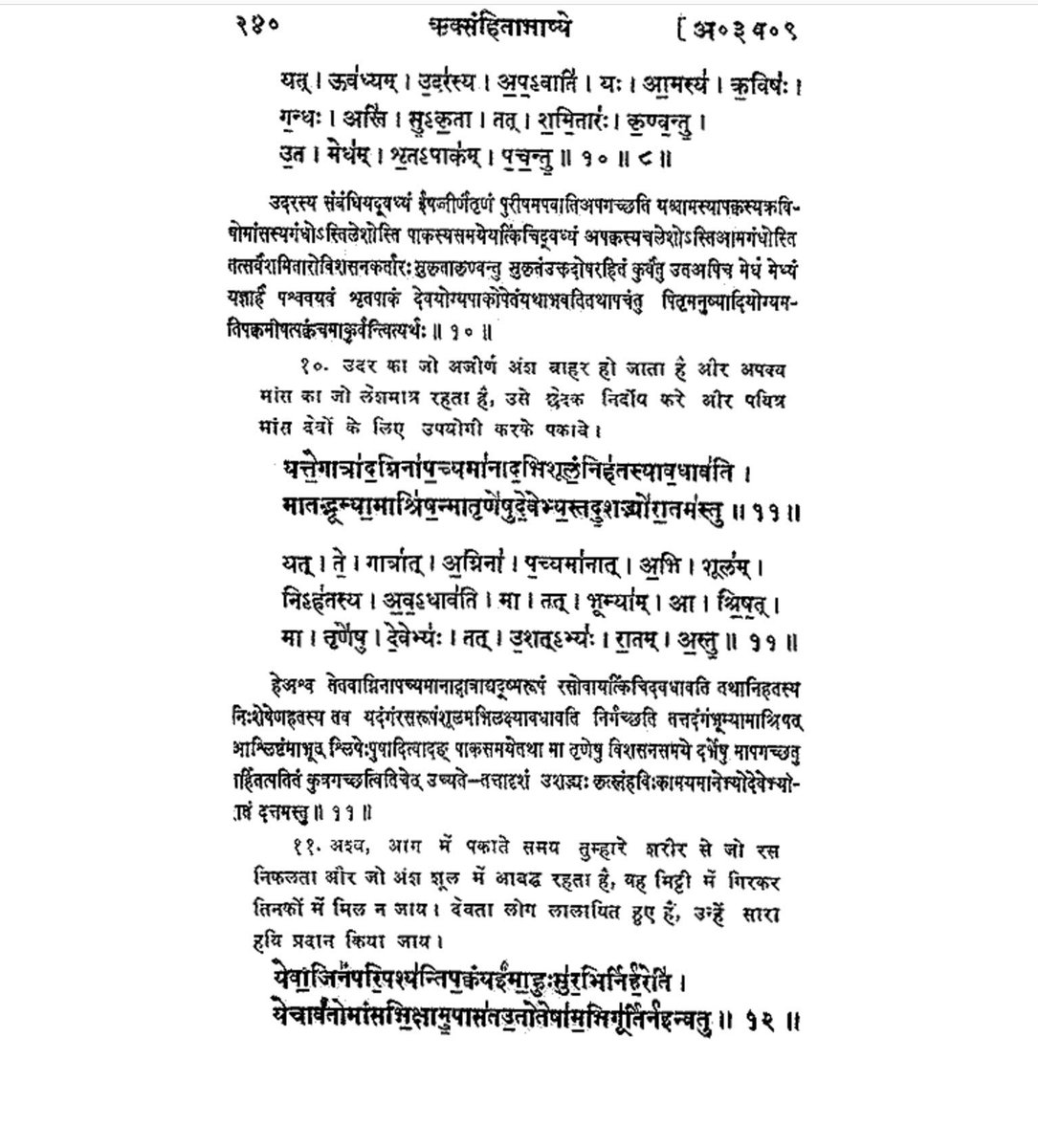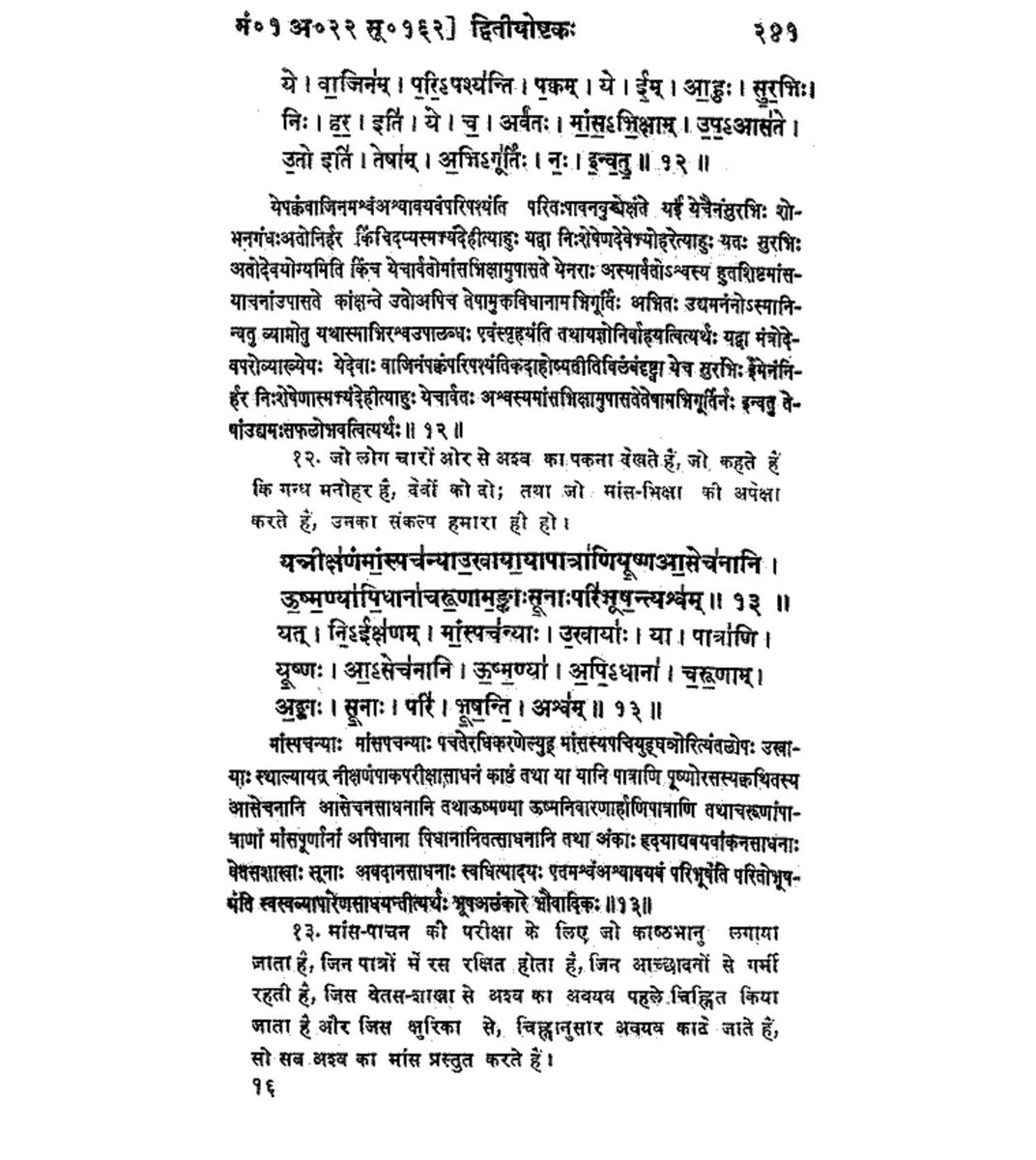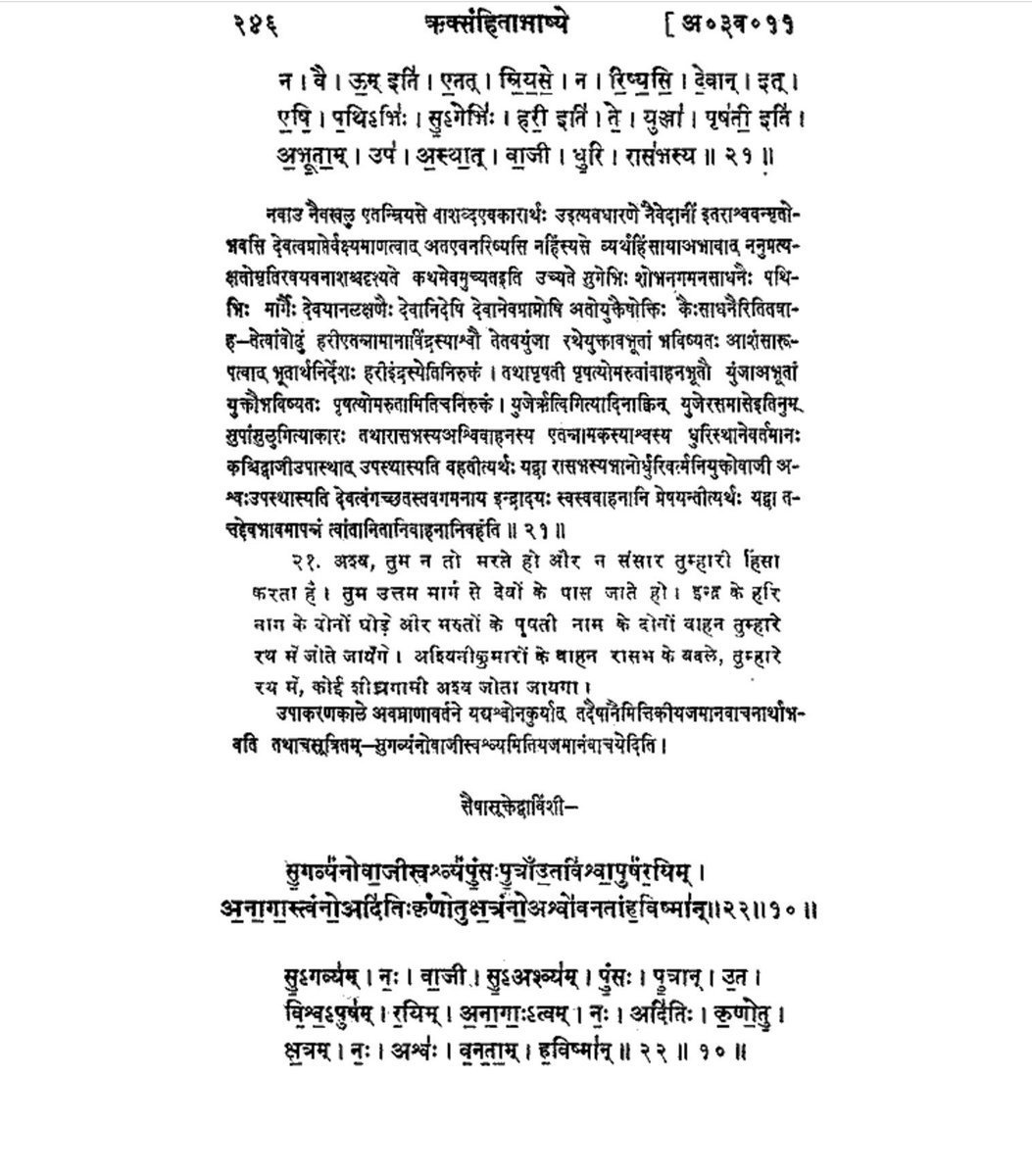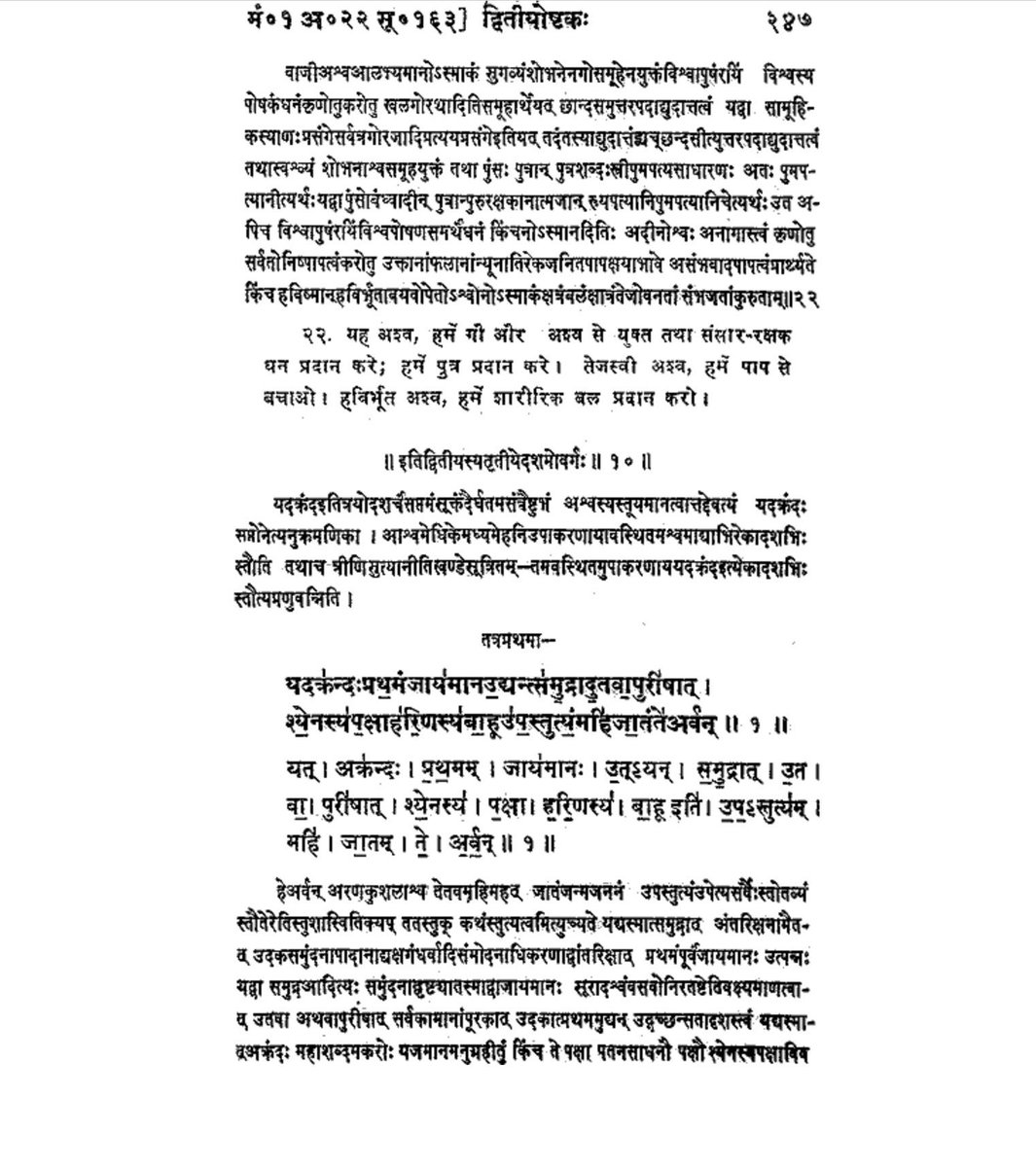 ---
Mahabharata Anusasana Parva: Read the first Para onwards n notice the reprating of the word GAVAYA.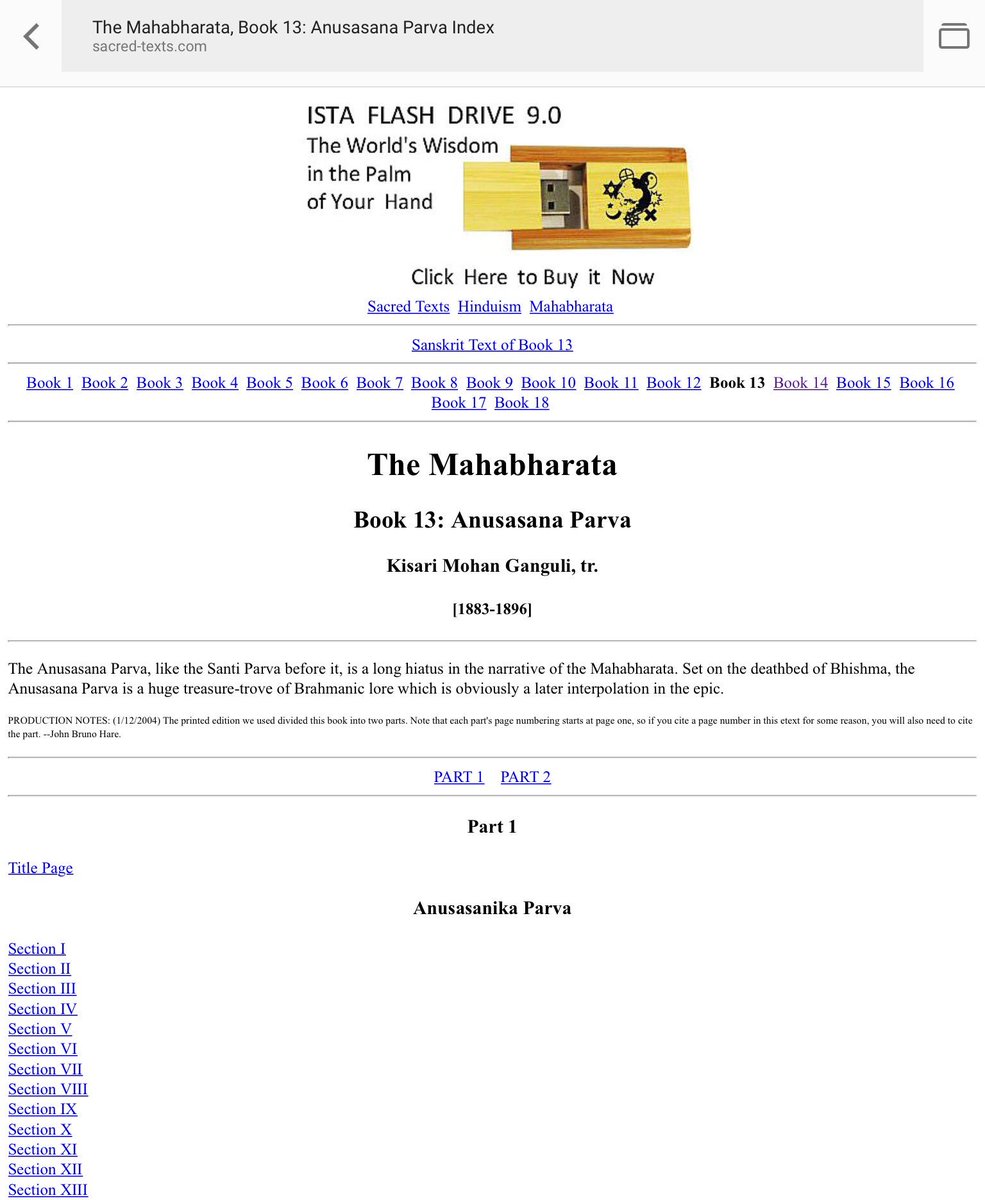 ---
31/Brihadaranyaka Upanishad's this chapter is what RSS' now famous prescription for Uttam Santati.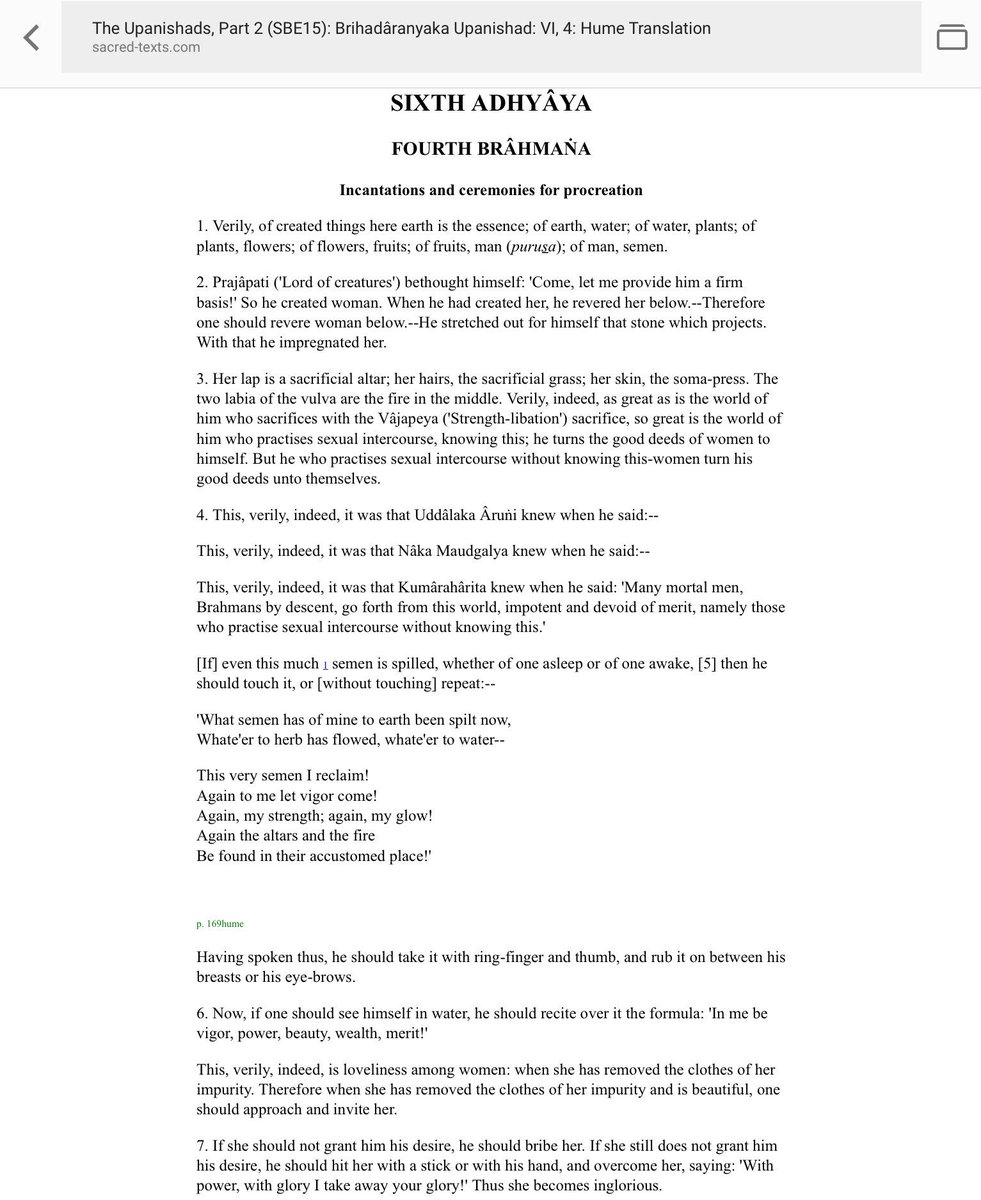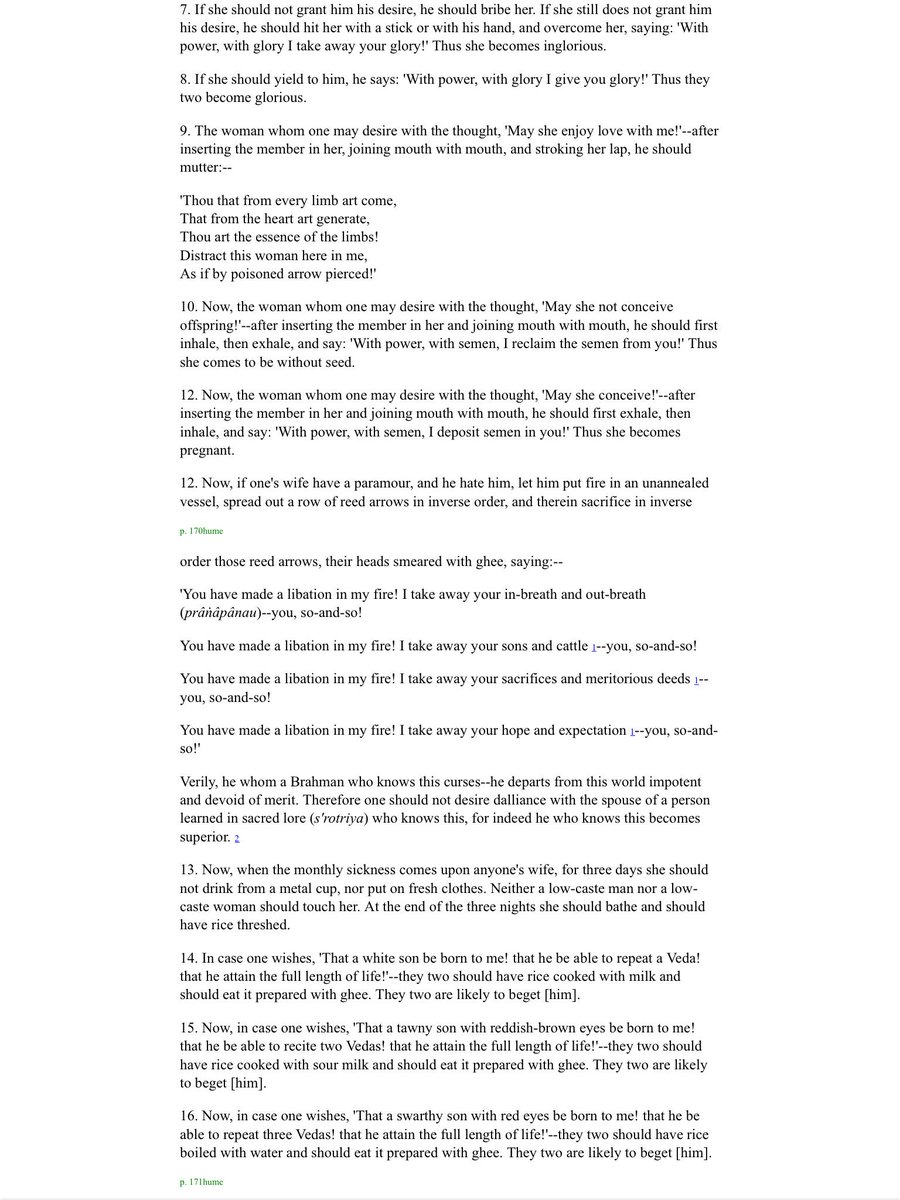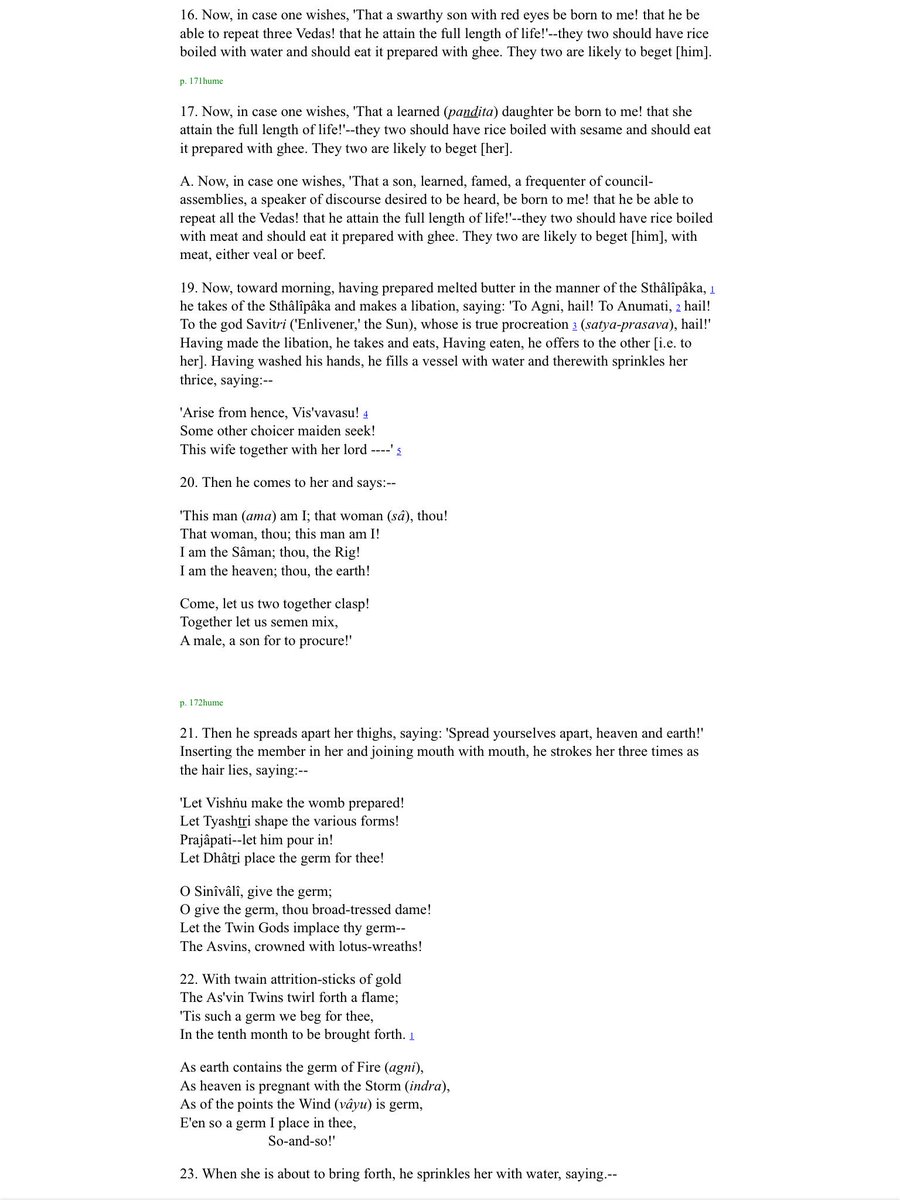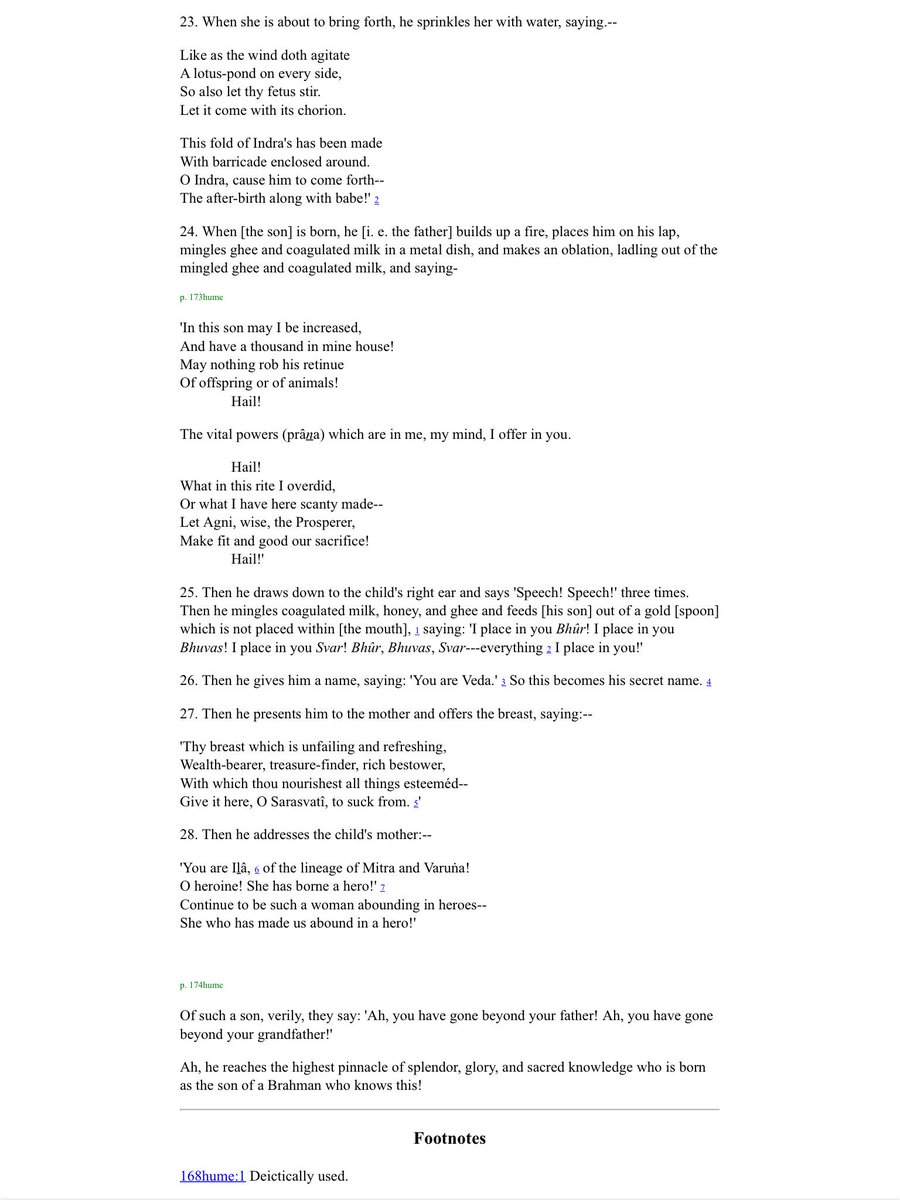 ---
32/Read Para 18. It says pregnant women must eat beef with rice and butter.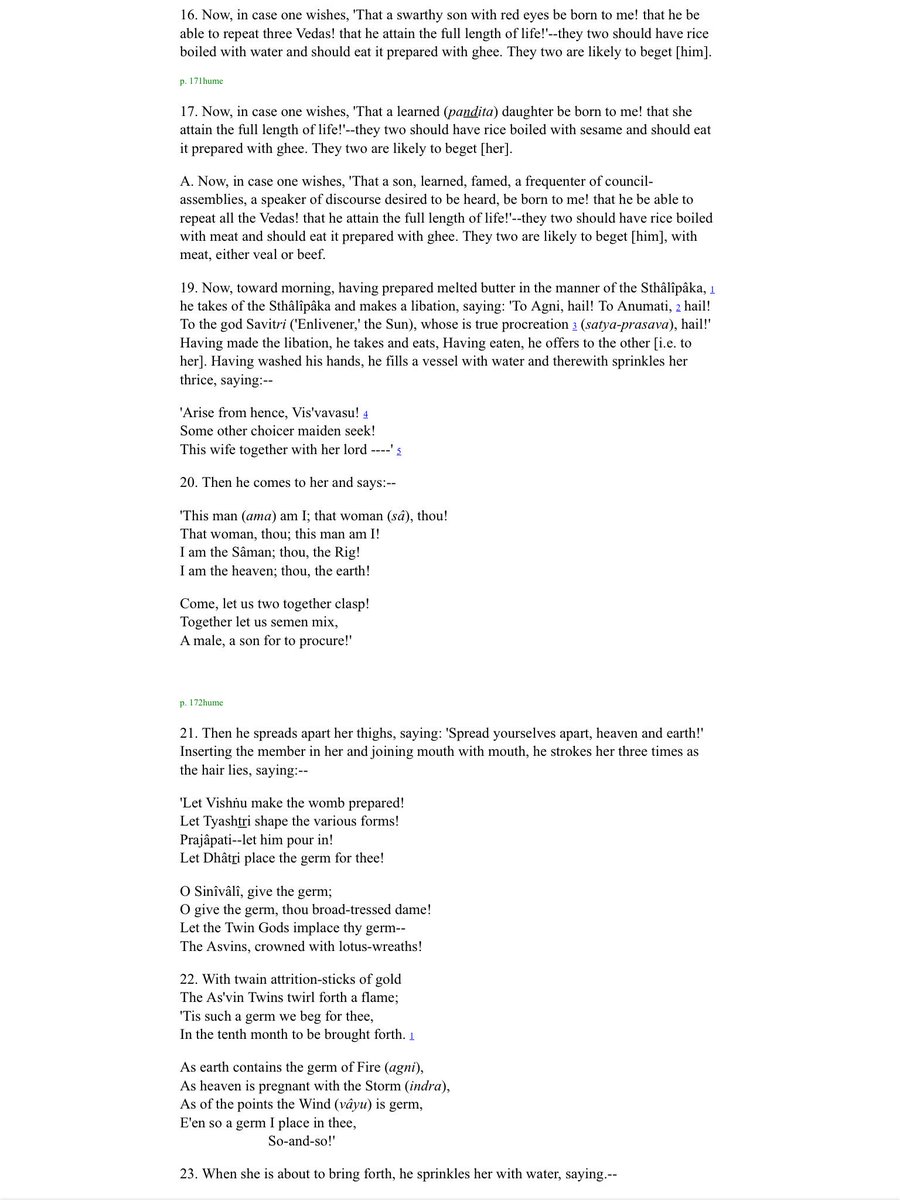 ---
33/And if u read Para 7, u'll understand why BJP is opposing law against marital rape (Though that is not the topic here)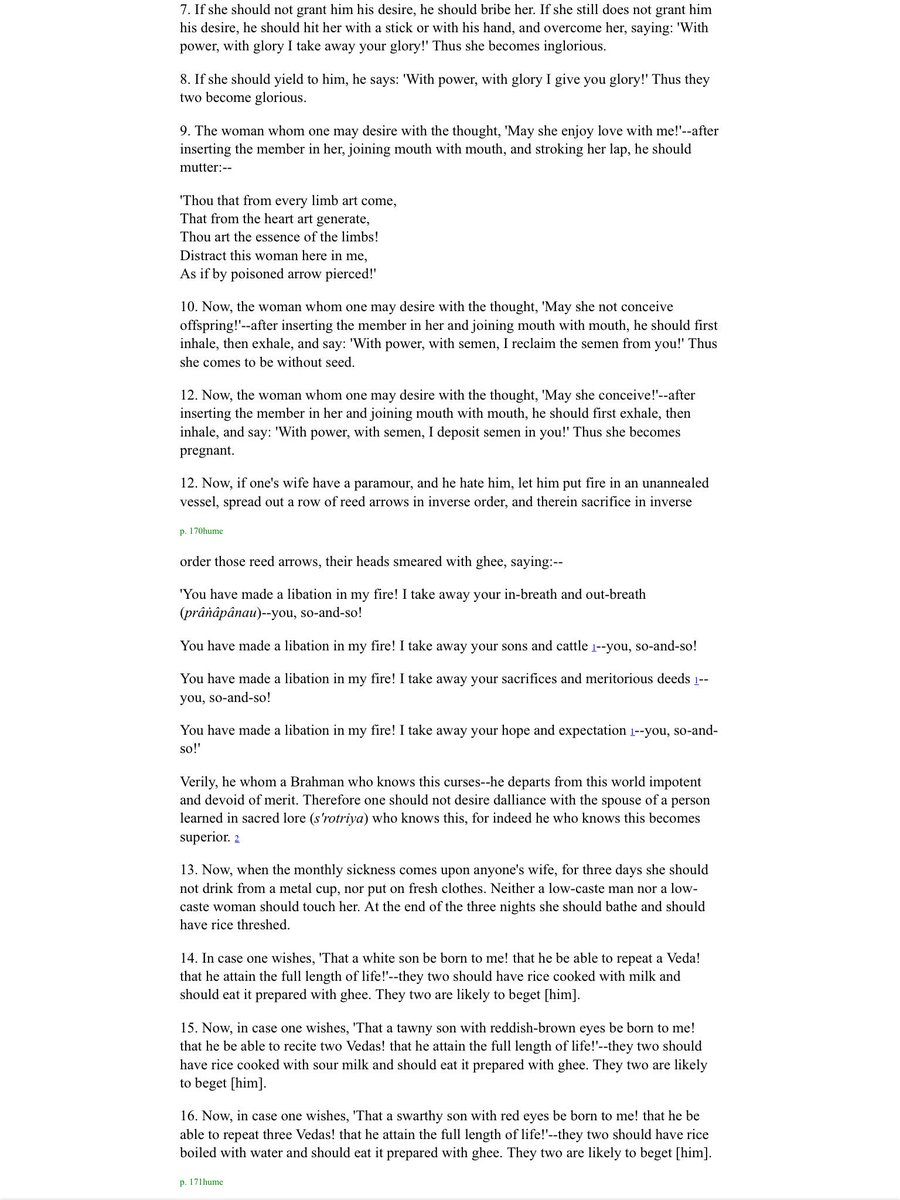 ---
34/ Mahabharata Vana Parva, Markandeya Samasya Parva. Read full second para.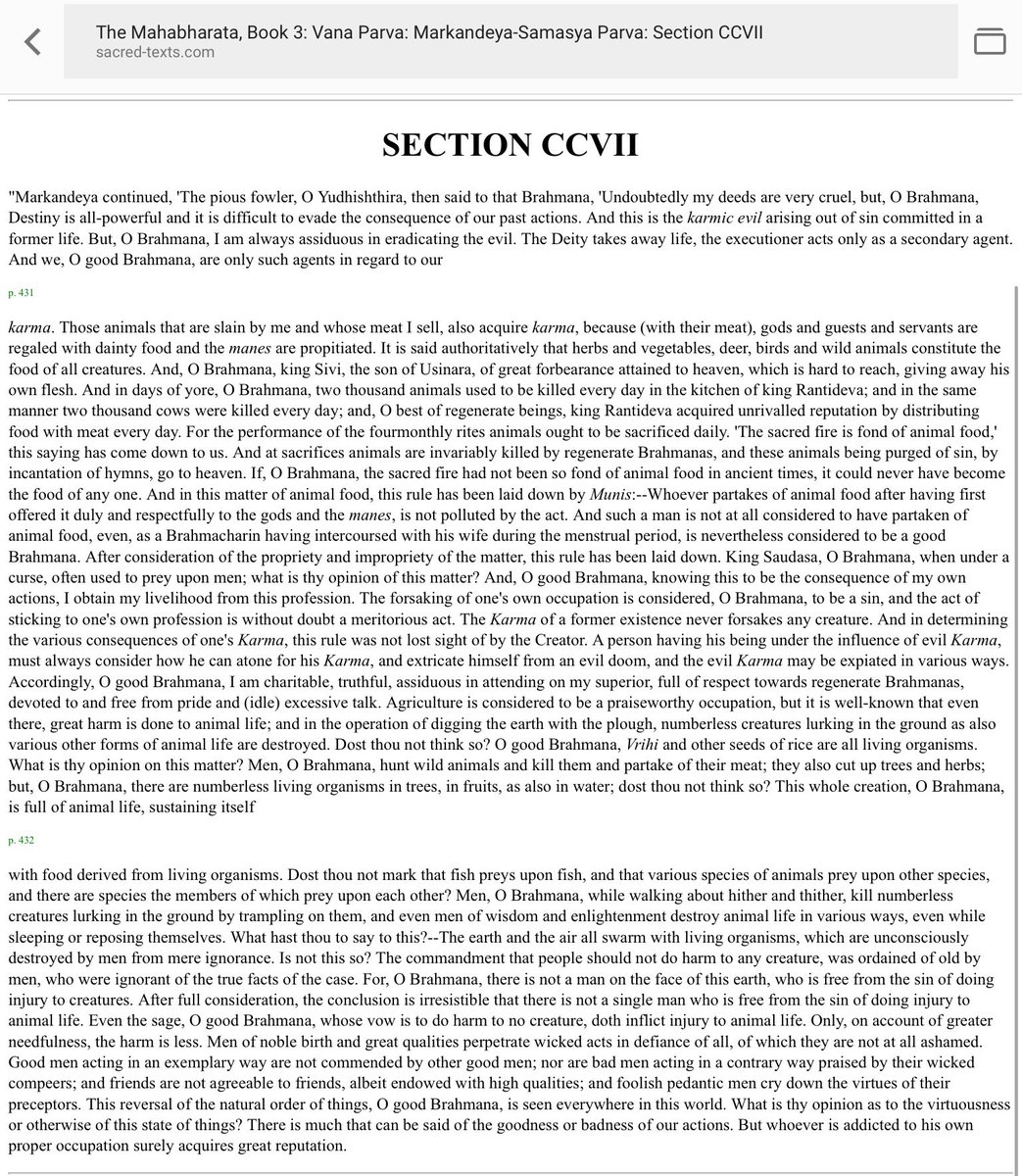 ---
35/ Manusmriti Chapter 5, V35 & V 56 is a must read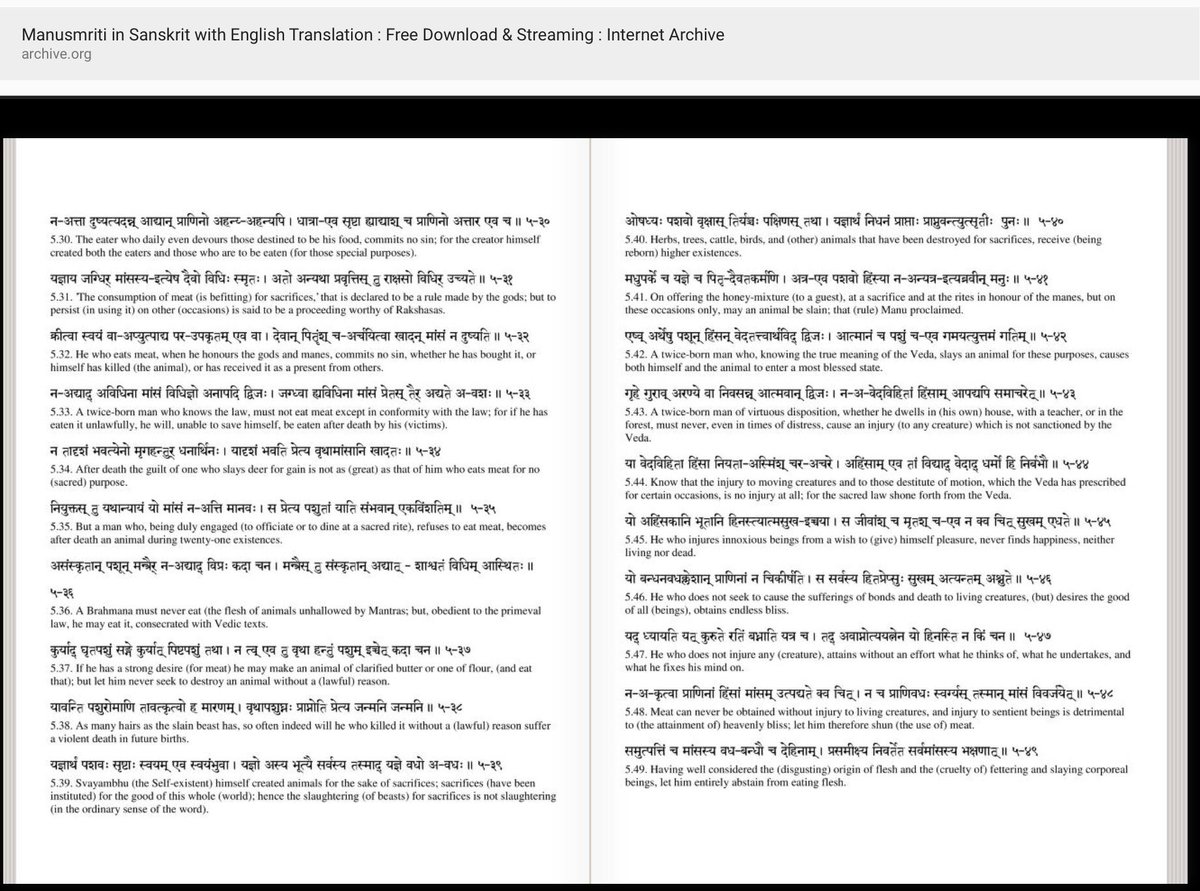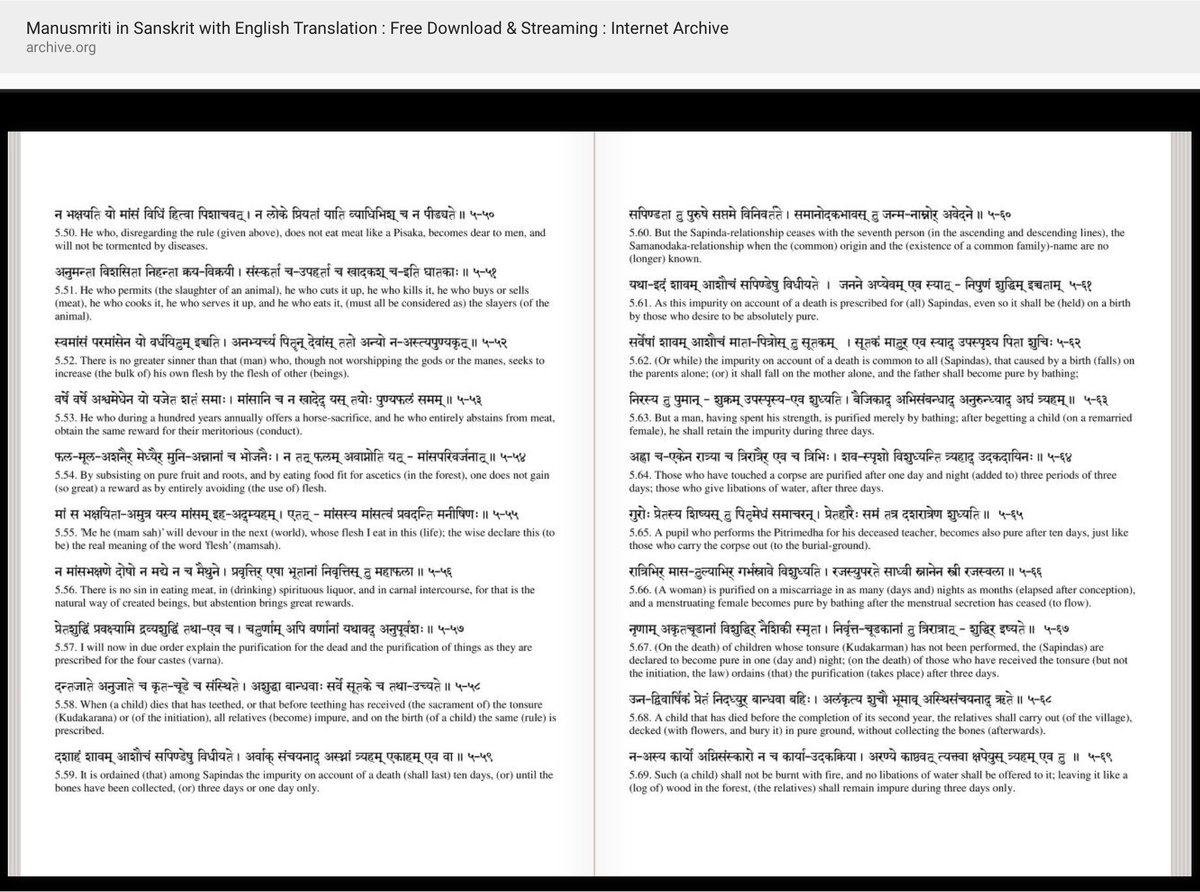 ---
36/Charaka Samhita Sutra Sthaanam 27-79-80, Chikitsa Sthaanam 8/163, 8/165, 8/158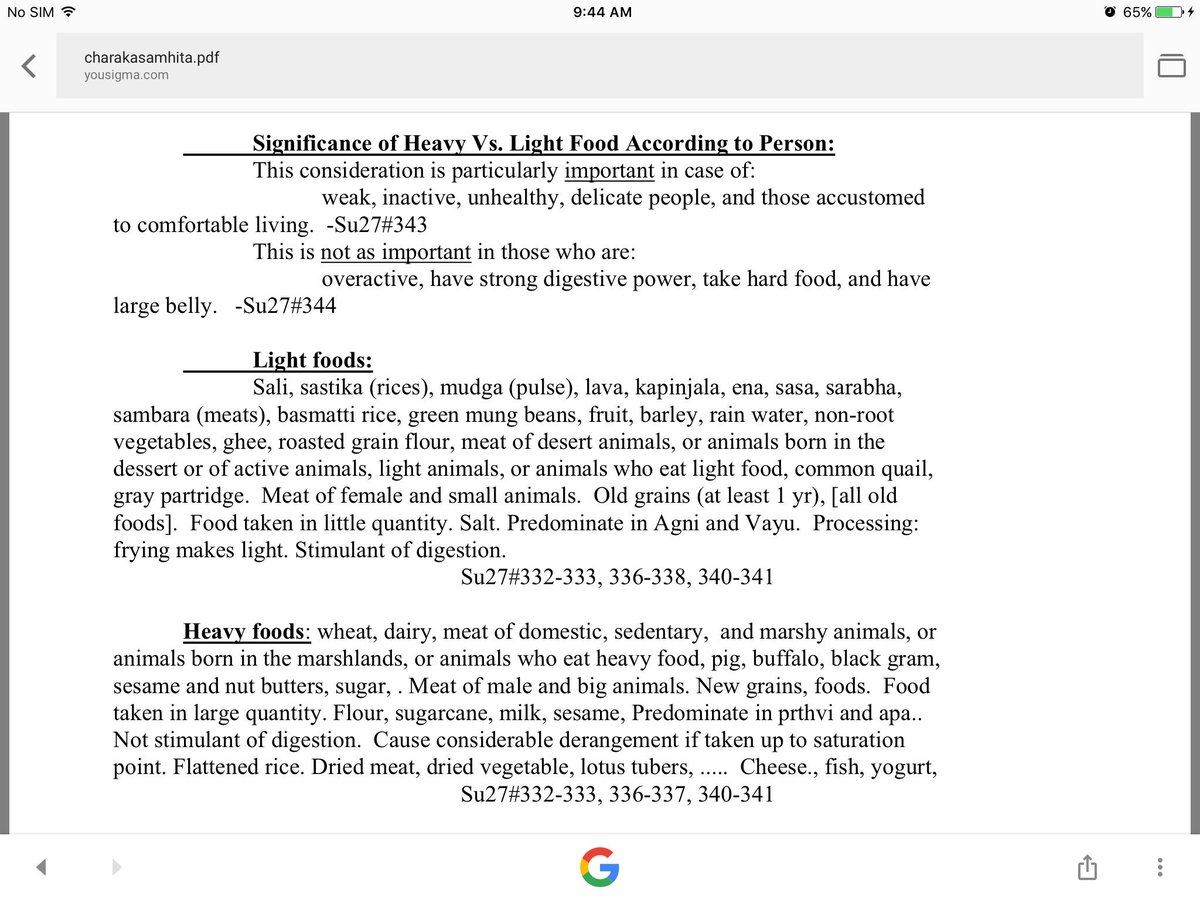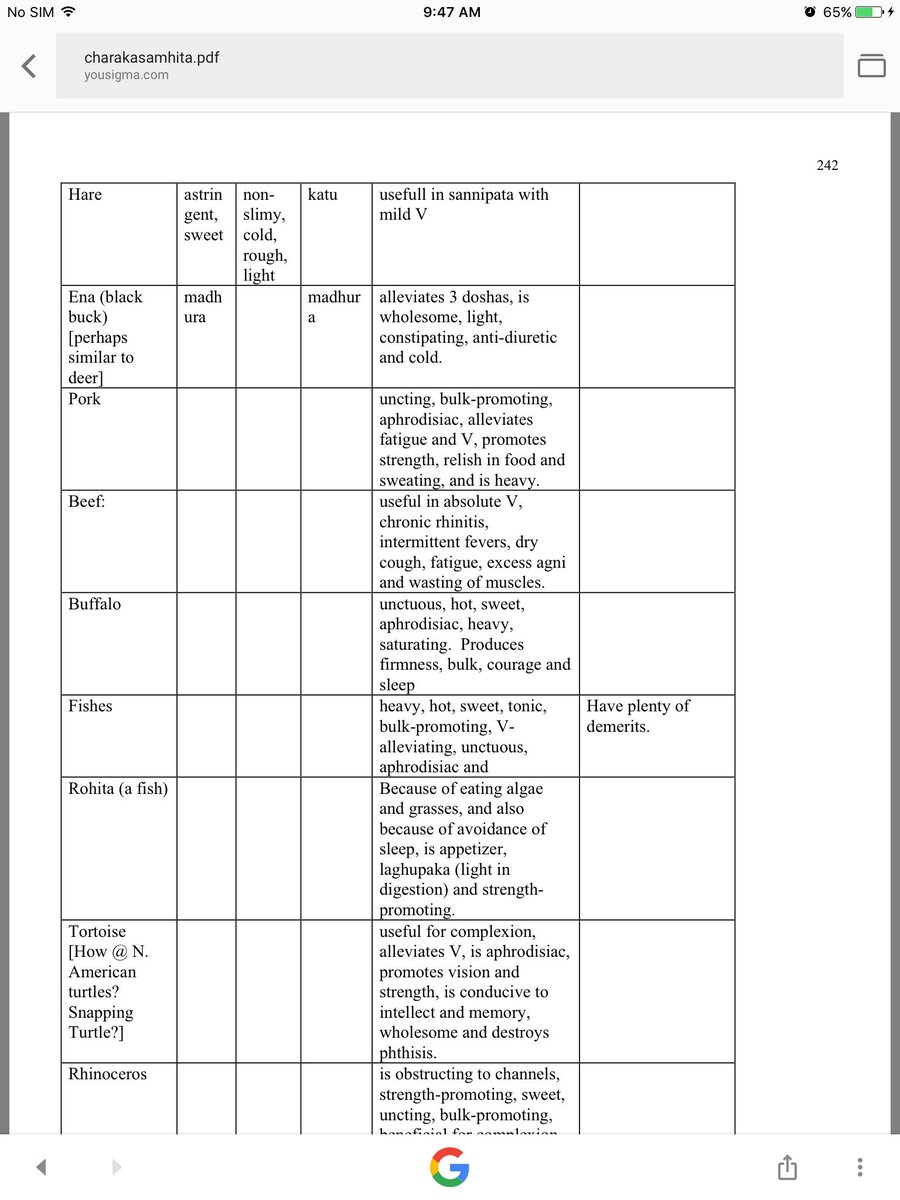 ---
Aadi Sankaraacharya, Brahma Sutra Chapter 3, Paada1, Sutra 25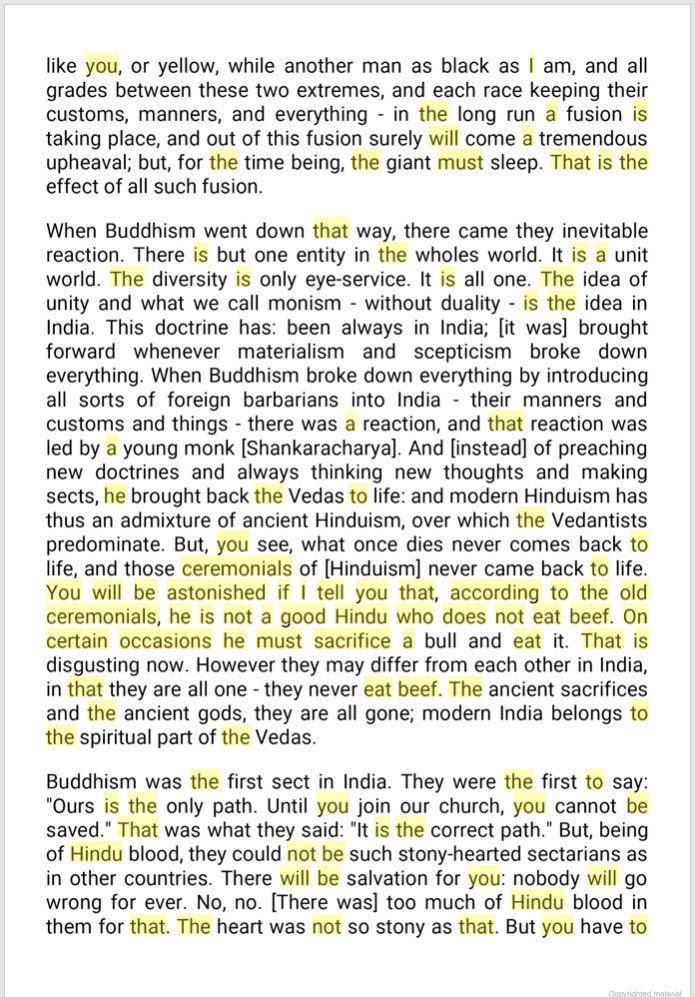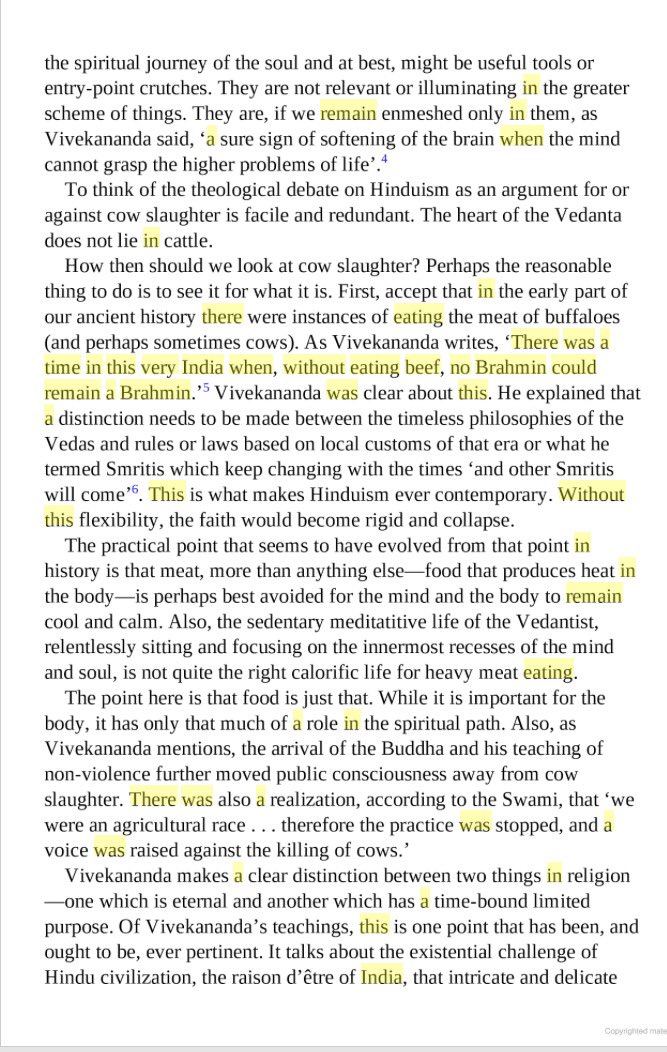 ---
38/We can just continue like this. They opposed Wendy Doniger & Prof D N Jha's books for the same reason-ther were pointing out these things
---
39/Buddhism never had much aversion towards meat. Beef is still consumed by Buddhists world over
---
40/ The raise of Jainism got Brahmins scared and they adopted Jain philosophy of Ahimsa to show brahminical supremacy.
---
These are historically well recorded facts. We can produce enough reports fm ASI to prove Earlier Hindus consumed beef regularly
---
42/ Ignorance and mindless radicalisation of RW brigade to ensure their political supremacy made Cow's life more valuable than human life
---
43/ let me conclude.I'm a Hindu.I believe in Vedas and I eat beef.I'm doing nothing against the tenets of Hinduism.And I won't buy Hindutva
---
Read 2:52:89 In Ayodhya Kanda of Valmiki Ramayana, see what Seeta offered to Ganga on safe return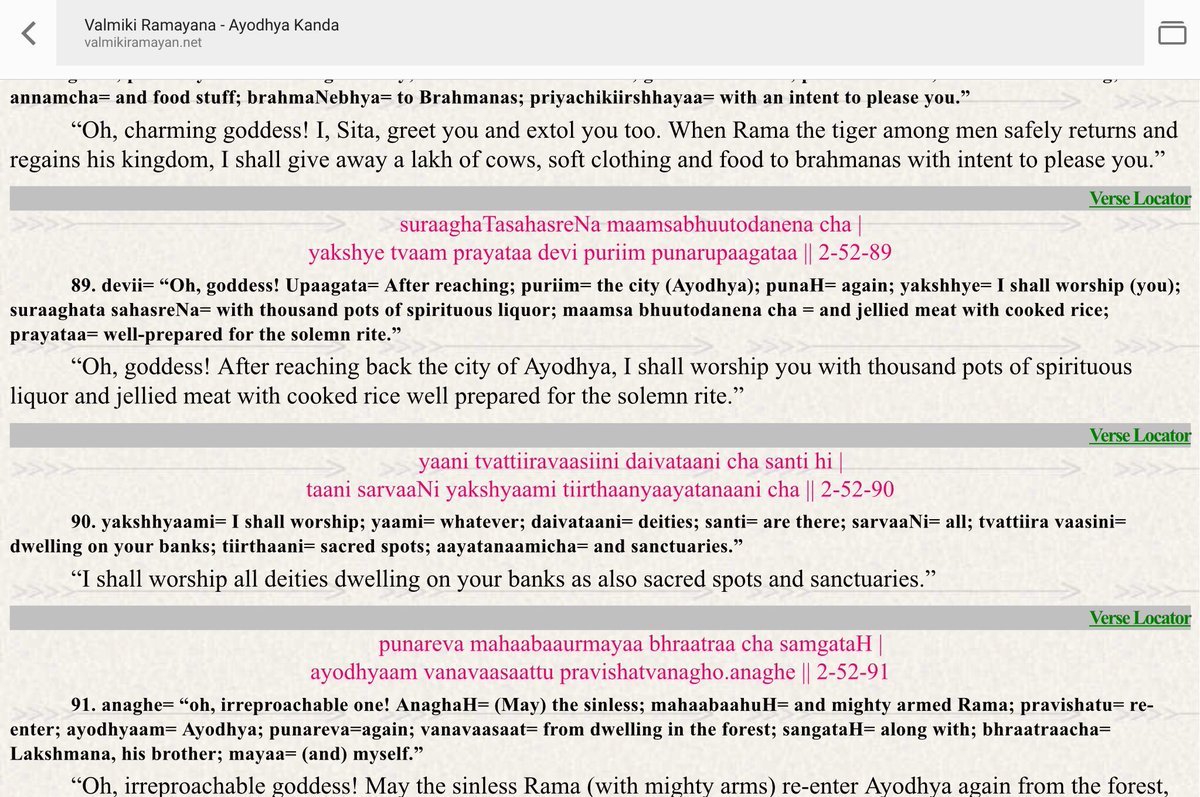 ---
Valmiki Ramayan, Ayodya Kanda, 2:96:1-2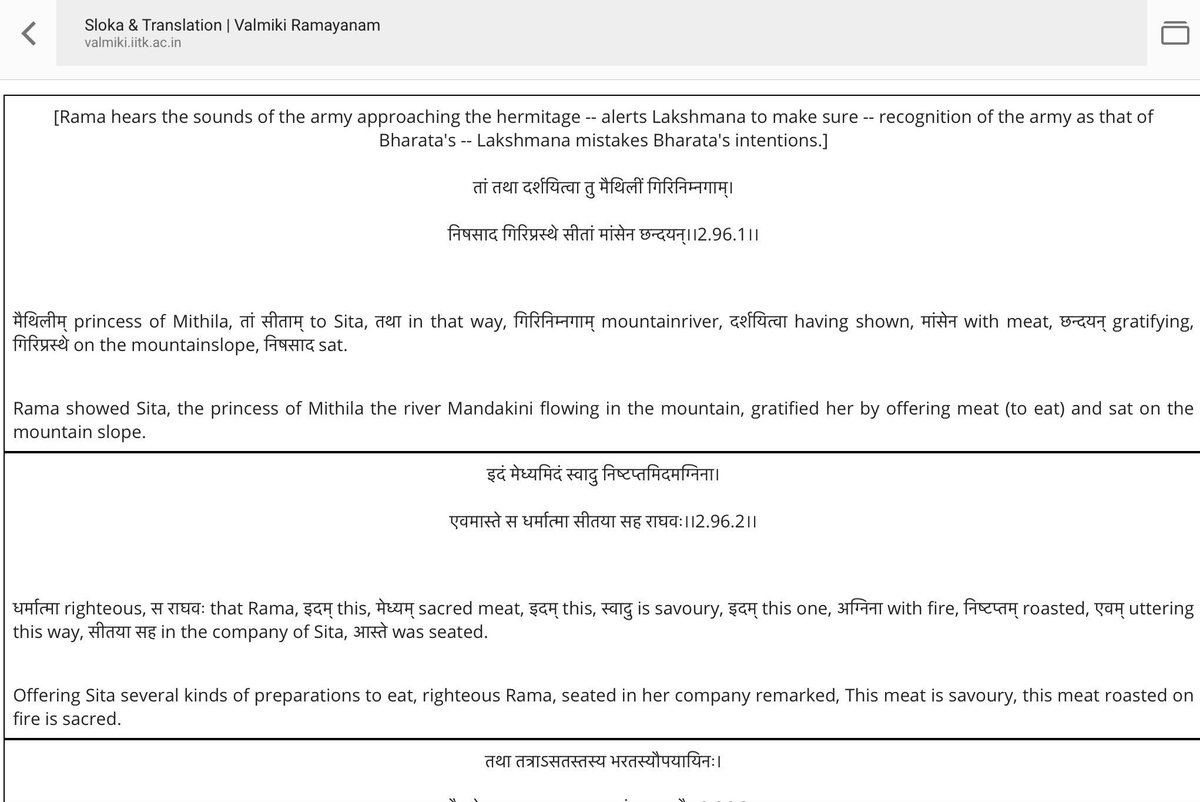 ---
Now let us see the translation of RW's Geeta Press. Other than propaganda Meterials, they r good at this kind of creativity :)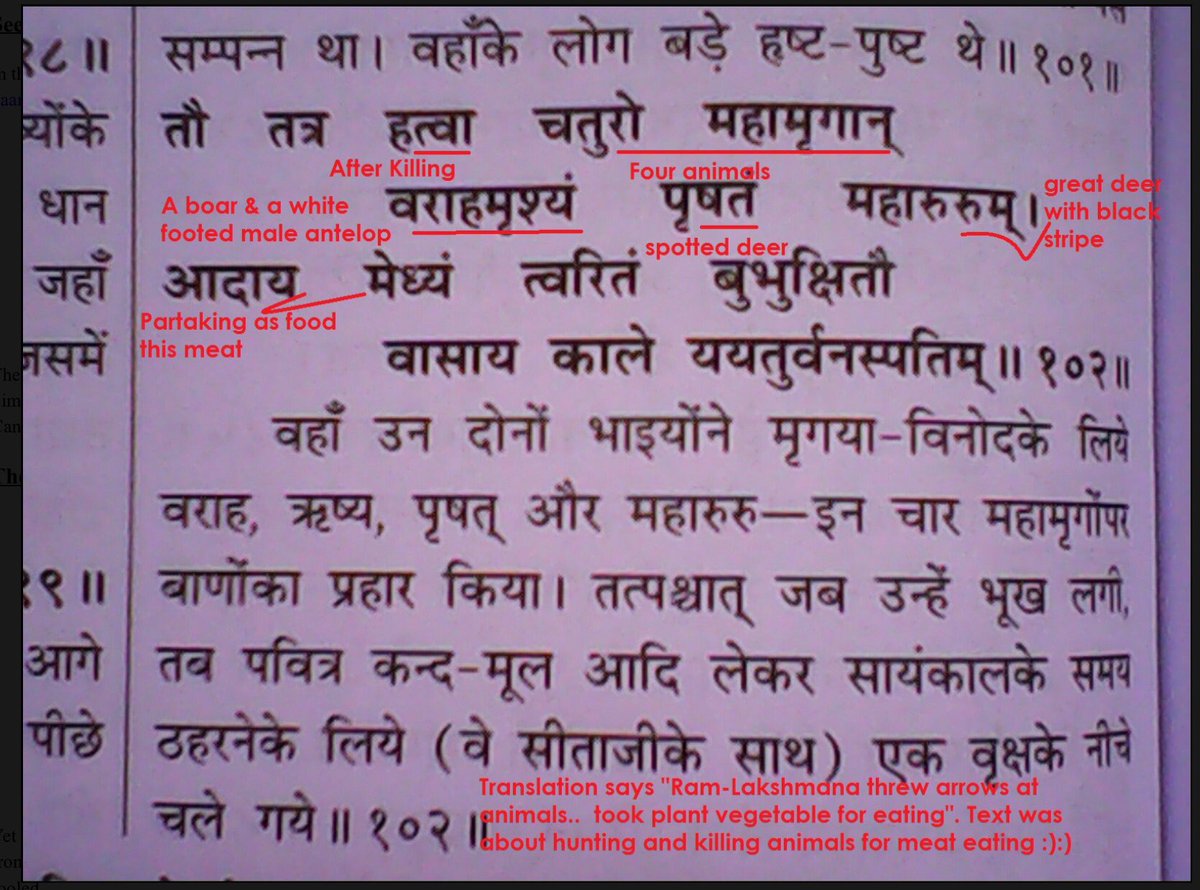 ---
Just remenbered this. :)

---